NewZNew (Chandigarh) : Popular Bollywood actress Raveena Tandon has been appointed as the brand ambassador of Zenovit multivitamins, the flagship brand of Chandigarh based Pharma major Zenlabs Ethica Ltd—one of  India's top 12 Generic pharmaceutical marketing  & manufacturing  companies. It was announced at a press conference that Raveena Tandon will be the face of all branding activities of Zenovit.
Addressing the media, Mr Sanjay Dhir, CEO said, "I am happy to announce that Bollywood Actress Raveena Tandon will be the brand ambassador of our prime brand Zenovit multivitamins. She is leading a healthy and fit life and is the perfect choice for our multivitamins product. She will endorse the product at all branding levels during our campaign related to brand extension of Zenovit. We will soon be launching Zenovit Syrup & pure vegetarian tablets of Zenovit. At the moment Zenovit is available in softgel form."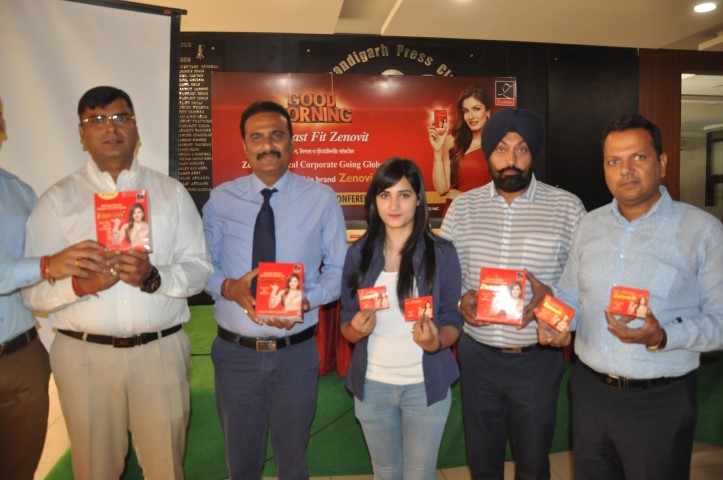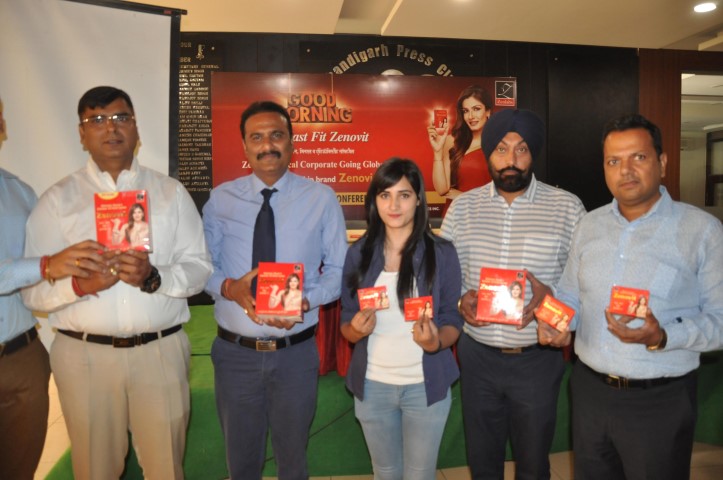 Though actress Raveena Tandon could not be present at the press meet due to certain pre occupancies, she said in a statement issued from Mumbai, "It is indeed a matter of pride for me to be appointed brand ambassador of Zenovit. Though i was a bit reluctant when the proposal came to me, due to some unethical practices by manufacturers of pharma products, all my fears were allayed once i met Mr. Sanjay Dhir the dynamic CEO of Zenlabs Ethica. He showed me the 'best' & in keeping with Industry standards practices, being adopted in research & production procedures, in world class plants & environments of Zenlabs Ethica."
The company which already has a presence in West Africa, Nigeria, Philippines, Afghanistan and Iran is now focussing on the European Market. The company will soon be opening an office by end of this year in Czech Republic. The company will also be importing Dietary supplements from European Union as part of its line extension strategy for Zenovit.
Sanjeev Singal, Chairman, Zenlabs India , said "The total Indian Generic Pharma Industry is worth 8,000 Crore & the pharmaceutical industry is growing at a constant pace of 10 to 12 per cent every year. Zenlabs is clocking over Rs 100 Crores turnover every year & it is outstripping Industry growth by 2-3 per cent. Our main aim now is to consolidate & grow our market share from the present 2 – 3 per cent. We are working on this & the Mergers & Acquisitions route is being seriously considered."
It is noteworthy that Zenlabs India was merged with Neelakhanth Technologies and now the organization has become a BSE listed company in the name of Zenlabs Ethica Ltd. The company has 7 manufacturing units 5 of which are in Baddi and 2 in Mohali.
Satish Kumar, Director, Zenlabs India, said, "We are looking at the North Indian market, particularly Punjab quite seriously. The manufacturing of Zenovit Syrup & tablets will take place in our factory in Mohali. The field force & distribution network is also being strengthened in suburban & rural Punjab. Approximately 80% of the Indian population lives in villages, therefore our prime objective is to cater to this rural population first and provide them with affordable and quality healthcare solutions."
The company has 900 products in its kitty. Zenlabs Ethica is also an out sourcing partner of preference for players like Cadilla Health Care, Intas, Alchem Laboratories & Wockhardt to name a few.
"We have strengthened the Over the Counter Trade(OTC) for our formulations which come under dietary supplements like Vitamins etc. For this we have added quite a few new stockists in Chemist Retail networks across the country. The idea is to fight malnutrition which has become a major health issue in the country off late." Sums up Harpreet Singh Kalra, Director, Zenlabs India.