Zigly expands its pawprint in Gurugram, opens its 5th Experience Center in the country: India's first tech-enabled omni-channel pet-care platform, ZIGLY is excited to announce the launch of a new experience centre in Gurugram to strengthen its commitment of delivering skilled and affordable range of pet care products and services.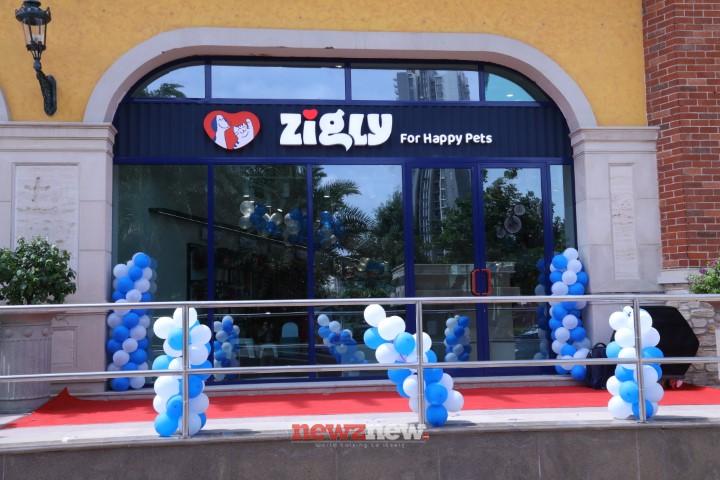 Zigly which now has five experience centers across the Delhi NCR region plans to strengthen its presence across India to boost customer touch points and provide quality pet parenting experience.
Zigly's new outlet in sector 66 of Gurugram is built across 2400sq ft. space and is located in a well-developed neighbourhood with easy access to surrounding commercial markets to experience significant footfall.
A paradise for the furry friends, Zigly Experience Center is all-things-pet. The store is designed with an objective of providing the health, nutrition, style, and training needs for your furry loved ones at one go.
With the concept of all under one roof, food, nutritional supplements, hygiene products, accessories, toys, etc. are all part of the curated product offering at Zigly' retail store. Zigly's in-house services include grooming, spa, salon, vet consultation, pathology, vaccination and pet treatments. Aside from products and services, a play area has been built for pets for enjoyment and leisure of pets.
Speaking at the launch, Mr. Ambarish Sikarwar, Business Head, Zigly said, "Our mission is to give every pet a healthy and happy life through our products and services. Zigly wants to ensure a happy experience for both pets and pet parents through an omni channel online and offline presence.We are delighted to extend our presence in Gurugram now. We look forward to establishing a name for excellence among the area's pet parents. Gurugram which has the presence of several MNCs is home to countless pet loving urban couples and youngsters, making it a lucrative market for Zigly."
In the past year, Zigly has strategically opened experience stores across New Delhi. With its recent store opening in Green Park, South Delhi, the pet care brand now boasts four experience centers in the capital. Moving beyond Delhi, Zigly is building its presence in Gurugram with the opening of its fifth store and an aim to build a chain across pan-Indian cities.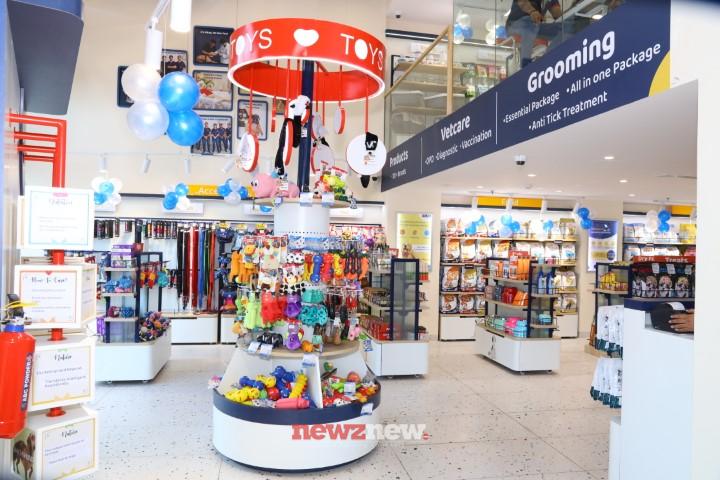 To know more about Zigly's experience centers and their offerings, please click on the link here.
Know More About Zigly

Zigly is an Omni-channel platform for pet care – food, products, health-care, grooming, vet consultation, experience centers and more. With 5 experience centers in Delhi and NCR, Zigly is planning to expand their physical presence by opening new stores in other major cities this year.
ZIGLY will also serve as a training platform for independent caregivers and provide opportunities for pet care specialists to retain a sustainable source of income. It is the D2C pet-care brand under the Umbrella brand of Cosmo First.
Know More About Cosmo First

Established in 1981, Cosmo First Limited is a four-decade-old global business conglomerate with entities– Cosmo Films, Cosmo Speciality Chemicals, Zigly and Cosmo Foundation.
Cosmo Films is one of the most preferred global brands offering value-added BOPP films for packaging, labels, lamination, and industrial applications. With innovation, development, and research embedded in its core values, Cosmo First has ventured into successful businesses like Cosmo Speciality Chemicals (master batches, coatings, textile chemicals, and adhesives) and Zigly, a D2C Omni channel pet care business under its entity.
The company has been at the forefront of developing customer-centric solutions to deliver the finest product and service experience, backed by innovation, people, and processes.
Cosmo First has a strong focus on sustainability and invests in promoting innovative practices towards ensuring a safer planet for future generations. The website for the umbrella brand is www.cosmofirst.com