11th Edition Of  'Literati' In November 2023:  The 11th edition of 'Literati', the trilingual International Literature festival of Chandigarh, is all set to be a literary treat for the Tricity on 24, 25, and 26 November 2023. 'Literati' shall kick off with an inaugural event on Nov 24 at Tagore Theatre, and the festival shall be held at the Lake Club, Chandigarh from Nov 25-26, 2023.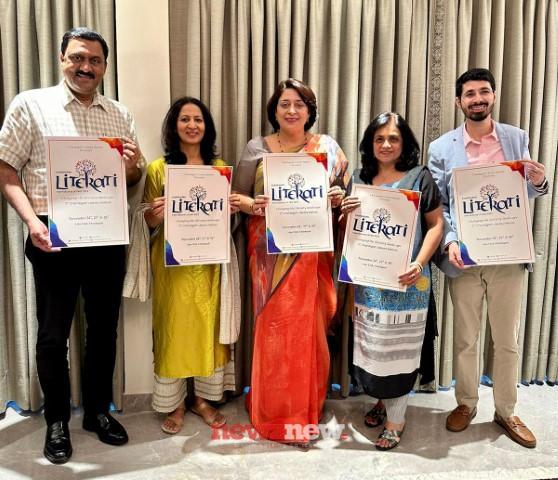 Festival Director, 'Literati' and founder Chairperson Chandigarh Literary Society(CLS), Dr Sumita Misra announced these details of 'Literati' in Chandigarh and also launched the website of 'Literati' -www.theliterati.in.
"We have completed a glorious decade of hosting the best literary figures from India and Abroad in the City Beautiful. One of the oldest running literature festivals of the country, Literati brings together diverse minds on one platform with the sole aim of initiating dialogue, discourse, and discussion and explores creativity in various genres & forms," said Dr Misra.
 The two-day festival will be hosted by the Chandigarh Literary Society with support from the UT Administration. The theme for the 11th edition of 'Literati' is 'Navras' and Canada is the official Country Partner for this year's Literati.
"Our aim and dream has always been to make Chandigarh the destination of choice for literature lovers, and for the festival to reflect the modern and vibrant spirit of Chandigarh. This year too we shall be hosting renowned authors in captivating discussions and sessions in multiple languages. Also, well-known personalities will engage in livewire debates. What's more,  there are  exclusive performances  and book launches planned too," added Dr Misra.
Shedding light on  'Navras', the theme for this year's festival,  Dr. Misra referred to ancient Indian texts, and the nine emotions that explore the stages and phases of life. She said, "Shringara that explores love and beauty; Hasya that evokes joy, humour, and laughter; Karuna which stirs sorrow, grief; Raudra fires up rage and anger; Veera reflects heroism and courage; Bhayanka raises terror, fear; Bheebatsya invokes disgust; Adbutha leaves with surprise and wonder while Shantha brings peace and tranquility. It's from these human expressions, experiences and impressions that  stories emerge."
Literati is a non-aligned, not-for-profit festival that is open to all and aims to encourage young minds to read and participate.
About Chandigarh Literary Society
The Chandigarh Literary Society (CLS) is a not-for-profit body that promotes literature and creative writing in the North Indian region. CLS serves as a network of creative minds, nurturing talent and bringing together writers, publishers, intellectuals, students, and scholars. It organizes local, regional, national and international level workshops, meetings, conferences, interactive events, and competitions.