4 day Ins & Outs will start from September 15 at the parade ground: With the aim of providing information to the residents of City Beautiful about the new technology and changes coming in the field of building construction.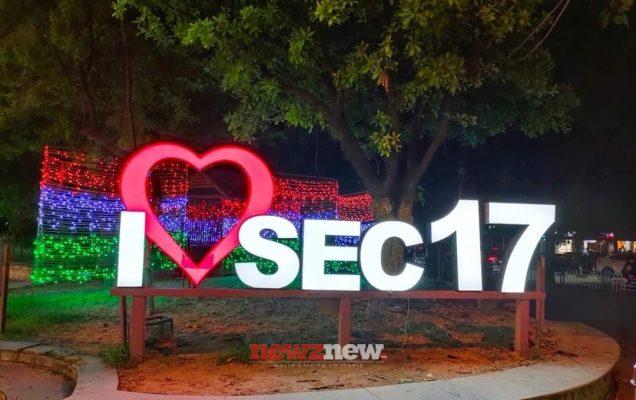 PHD Chamber of Commerce and Industry The ninth four-day Ins & Outs is being organized from September 15 to Sept. 18 at the Parade Ground, Sector-17 Chandigarh. In association with Indian Institute of Architects, Fire and Security Association of India and Indian Society of Heating, Refrigerating and Air Conditioning Engineers (ISHRAE) and The Confederation of Real Estate Developers Association of India.
Giving Information about this, Regional Director of PHDCCI, Ms. Bharti Sood said that in the exhibition organized in Ins & Outs which will run till 18th September. More than a hundred stalls have been set up to display the modern materials used in building construction.
She informed that on September 15 Punjab Governor and Chandigarh Administrator Mr. Banwari Lal Purohit will inaugurate the four-day Ins & Outs mega show.
Saket Dalmia, President of PHD Chamber of Commerce and Industry, will deliver the presidential address in inaugural ceremony. PHDCCI Chandigarh Chapter Chair Madhusudan Vij and Co-Chair Suvrat Khanna will be especially present in the inauguration ceremony.
On the first day architects from different states who have made excellent contributions in the field of building construction will be honored in the felicitation ceremony organized in the evening. According to Bharti Sood, on the second day on 16th September, A seminar will be organized on the topic of Indian Fire and Security Yatra and Jal Vayu Agni.
Apart from this, the city residents will be given information about modern building construction technology, fire safety, security, real estate, furnishing, decoration etc.
She said that any person from the tricity can participate in this program. Bharti Sood said that Haryana Governor Sh. Bandaru Dattatreya the Chief Guest of Valedictory Session of Ins-Outs on September 18.
PHDCCI Chair Chandigarh Chapter Madhusudan Vij and Co-Chair Suvrat Khanna said that Chandigarh has its own identity in the whole world in the field of architecture. With this objective, the Chamber has been organizing this event for the last eight years to provide information to thousands of people about modern technology and research being done in the field of building construction.
Vij said that apart from the city residents, children from various colleges and other educational institutions also participate in this event to learn about new technology.