The two day 12th Annual Athletic Meet 2017-18 commenced at Shaheed Udham Singh Group of Institutions (SUSGOI) on Thursday, 26th October, 2017. The meet was inaugurated by the Chief Guest of the day S. Nazar Singh Manshahia, MLA of Mansa, Aam Aadmi Party. Honorable guests unfurled the games flag.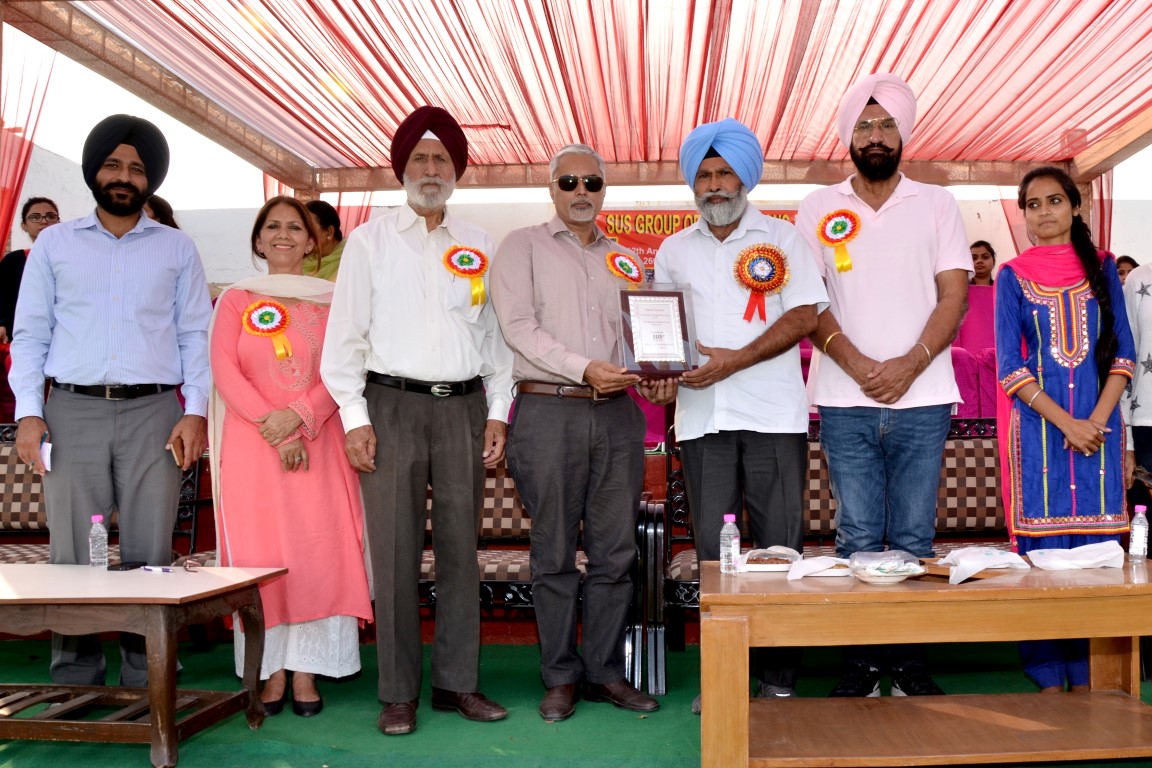 The function started with the torch lightning ceremony. S. Nazar Singh Manshahia took the March salute and declared the meet open. The audience witnessed the releasing of the coloured balloons signifying the colorful and joyous life of a sportsperson. Dr. JS Dhaliwal, Vice Chairman, Dr. D.S Hira, Director SUSGOI, Dr. Sukhjeet Kaur Dean Student welfare SUSGOI, Er. Sushil Kamboj, Principal SUSEC, S. Gurmail Singh Gill, Sports Officers were also present on the occasion.
The first day of the mega event witnessed number of sports events including 5000M Final(Men), 3000mg Final (Women), Hammer throw, Pole Vault, Long Jump,100m Race, 110M Hurdles heats (Men), 100M heats (Men & women), Discus Throw (M & W), 200M Race, 800M Race, 400M hurdles heats (M & W) etc.
Nazar Singh Manshahia addressed the athletes & wished them success in their sports career and exhorted them to do their best and compete in the spirit of sportsmanship and fair play. He further urged the students to study harder & to keep on participating in the co-curricular activities with devotion and encouraged the participation of girls.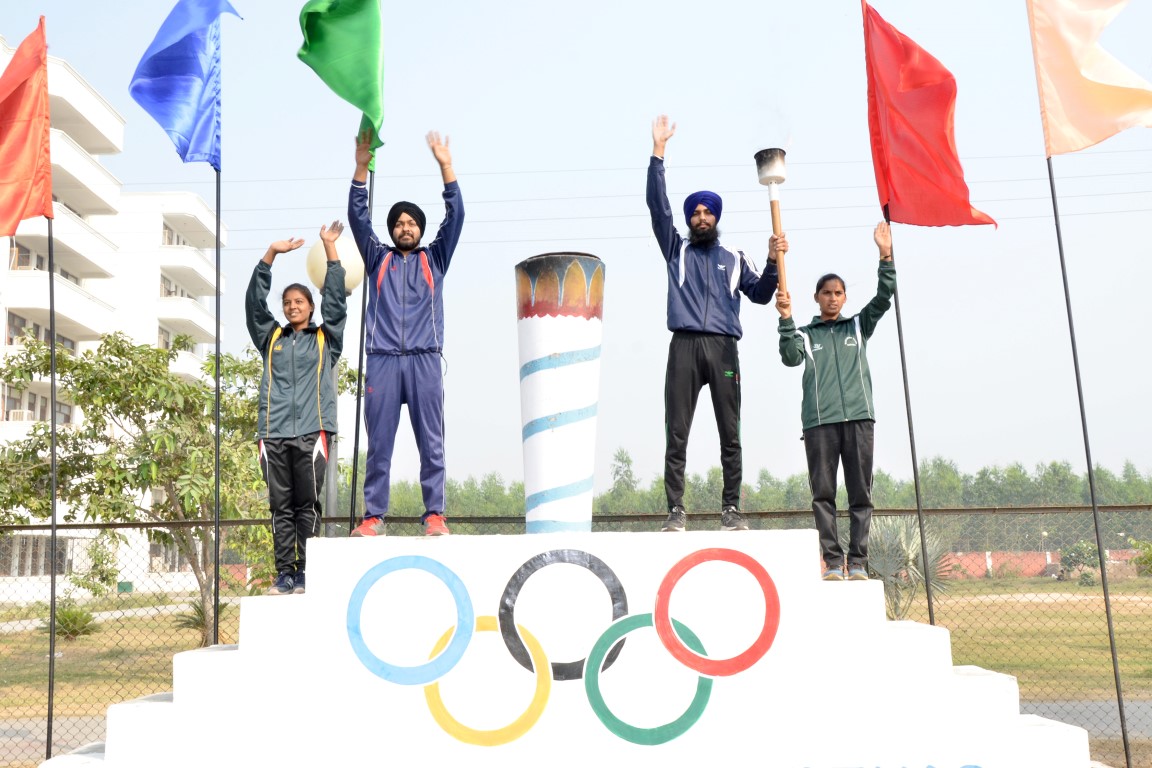 Er. Sukhwinder Singh Sidhu, Chairman SUSGOI appreciated the participation & interest shown by the students towards sports and added that the students have won a number of prizes at PTU level and various other inter college competitions.