Gian Jyoti Institute of management and Technology organized '12th International Conference on How Entrepreneurs Impact an Economy at Hyatt Regency, Chandigarh. Andrew Ayre, British Deputy High Commissioner, Chandigarh was the Key Note Speaker on the occasion. J.S.Bedi, Chairman, Gian Jyoti Group presided over the event.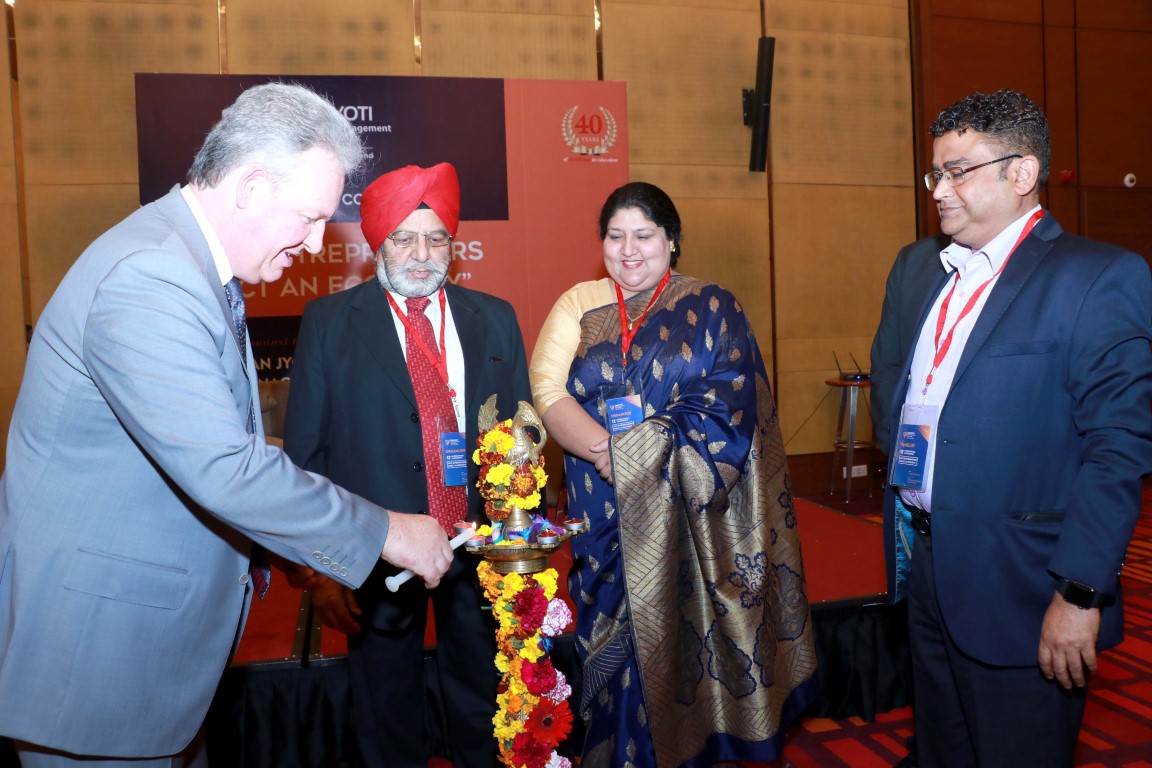 The inaugural ceremony started by seeking the blessings of Goddess Saraswati with lighting of the lamp by  Andrew Ayre, British Deputy High Commissioner, Chairman  J.S.Bedi along with the panelists Ajay Tewari, Director & CEO smartData Enterprises, Komal Talwar,Founder,TT Consultant & XL Pat,Vivek Paul Managing Partner Gatsvy Consulting, Jyoti Kamal  Senior Editor  TV 18 Broadcast and Dr. Aneet Bedi, Director, GJIMT.
Key Note Speaker Andrew Ayre while speaking on the occasion said that Entrepreneurs are the assets of every nation to be cultivated, motivated and remunerated to the greatest possible extent. Entrepreneurs can change the way we live and work. Mr. Ayre also said that the entrepreneurial innovations not only lead to the growth of the economy but also improve the standard of living of its citizens. Entrepreneurship creates wealth and jobs and ensures better conditions for a prosperous society.
Chairman Gian Jyoti Group J.S. Bedi,  while speaking on the occasion said that Entrepreneurial ventures generate new wealth. Entrepreneurs escalate employment and higher earnings contribute to better national income in the form of higher tax revenue and higher government spending and this revenue can be used by the governments to invest in other, struggling sectors and human capital. He added that at Gian Jyoti we have Entrepreneur Incubator Centre and we always help our students to think innovate and implement their thoughts. We help them to become job providers rather than job seekers. Many of our students have already joined the business community.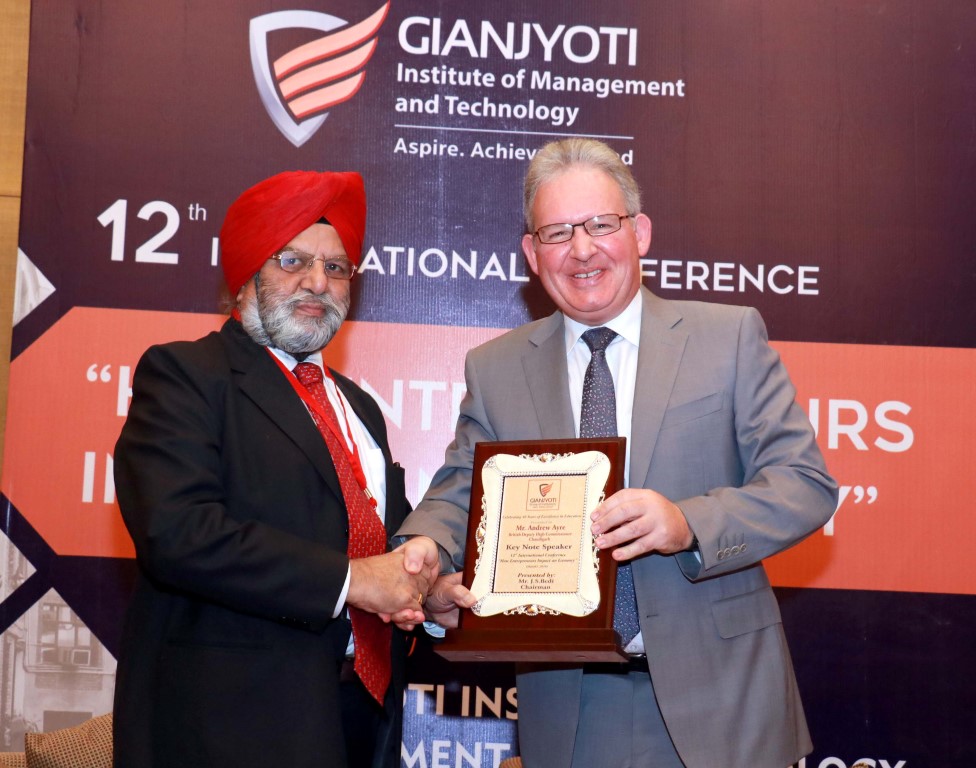 Mr. Ajay Tewari, Director & CEO, smartData Enterprises during the panel discussion said that impact of entrepreneurship on an economy is increasing the level of competition as new entrepreneurs join the fray in existing domestic markets. Thus it can be stated that competition reduces the likelihood of monopolies and oligopolies in the marketplace and is beneficial to the customer and the economy as a whole. Dr. Aneet Bedi, Director, GJIMT presented the vote of thanks and thanked all the panelist and keynote speaker for sharing their valuable thoughts.