The 18th edition of International Indian Film Academy (IIFA) Award is all set to begin in New York for 2 days on 14-15 July 2017. And the organizers have started with its marketing part by launching of IIFA merchandise. One of the biggest Bollywood Film Awards celebration, IIFA 2017 has reached to New York City this time and it is expected that it will be bigger from earlier.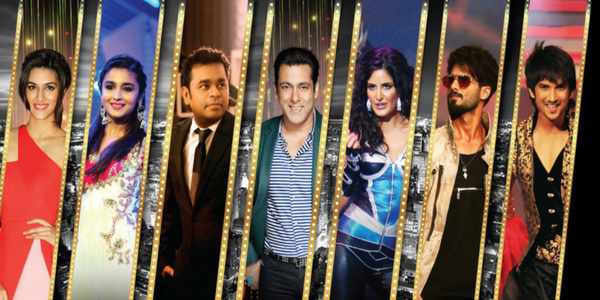 From hosts to the nomination to its organization, IIFA Awards 2017 will celebrate a great time with the Bollywood celebs for 2 days in New York. All the nominations, performances and host of the event organized by Wizcraft has been decided. Now the wait is all for the final event of 15th July 2017.
Official Merchandise of IIFA 2017 launched
18th IIFA Awards to be held in New York for 2 days with celebs has launched the merchandise for the same. Organizers have booked a New-York based boutique named as Easy Partners. IIFA 2017 merchandise will be stylish and embedded with IIFA logo.
T-Shirt
Caps
tote bags
Sweatshirts
Key rings and much more
These merchandises will be available online and at the venue of IIFA 2017 New York MetLife Stadium during the gala event on 14th and 15th July. Merchandise has been launched to attract fans and make them feel the event more closely.
Highlights of 18th IIFA Awards 2017 (From hosts to Nominations)
Most awaited Bollywood Awards, IIFA organized by Wizcraft will be a mega event as like every year. And the 2 days event will be totally dedicated to the Indian film Industry and the people who took it to next level. As per Indian time, the event will be on 15th and 16th July 2017.
IIFA 2017 will be hosted by Karan Johan, Saif Ali Khan & Varun Dhawan.
One song from Judwaa 2 starring Varun Dhawan, Jacquline Fernandez and Tapsee Pannu will be released on the stage of IIFA Awards.
Varun will give tribute to his father for completion of his 28 years in the Bollywood.
On the very 1st day of the event, Musical medley will be carried out to celebrate the 25 years of AR Rehman in the industry.
Diljit Dosanjh, Neeti Mohan, Javed Ali, Benny Dayal and many others will join AR Rehman on the stage of IIFA 2017.
Some great performances by stars like- Alia Bhatt, Shahid Kapoor, Salman Khan, Katrina Kaif, Kriti Shanon and other will be held.
Some great Bollywood movies of 2016 & 2017 will be awarded under various categories like Neerja, Ae Dil hai Muskil, Sultan, Dhoni, Pink are in the race to win the title of Best film in IIFA 2017. Whereas Shah Rukh Khan, Sushant Singh Rajput, Salman Khan, Ranbir Kapoor, Amitabh Bachchan have been nominated for best performance in a leading role (male). And in the leading role (female) for IIFA Awards 2017– Sonam Kapoor, Alia Bhatt, Anushka Sharma, Tapsee Pannu for the same.
Let's see who wins what in this year's IIFA Awards in New York.
Source: Firstpost