PRESENTLY 461 INMATES HAVE BEEN UNDERGOING TREATMENT IN THESE CENTRES
NewZNew (Chandigarh) : The Punjab Jails Department has achieved a major breakthrough by treating more than  22 thousands drug addicts in the 8 jails of the state by multipronged de addiction therapy that included medical treatment, psychological and sociological counselling besides through religious sermons during  last one  year.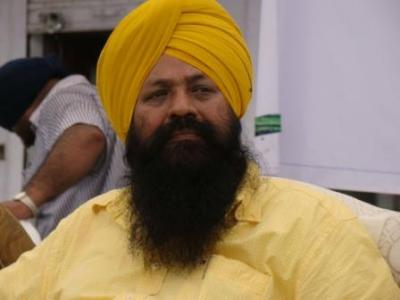 Disclosing this here today Mr. Sohan Singh Thandal, Jails Minister said that under a de addiction campaingn launched by the department 461 inmates were presently undergoing treatment in different jails.  He said that the jail department has been making concerted efforts in bringing the addicted jail inmates to normal life by providing them best medical treatment in the drug de addiction centres established in 8 central jails of the state. Spiritual and moral education is also being imparted through counselling, religious sermons and yoga whereas sports kits have been provided to encourage them to play games. He said that the state government has been incurring Rs. 1.78 crore on making these drug de addiction centres ultra modern to help the addicted jail inmates to get rid of drug use.
The jail Minister said their efforts in this direction has borne fruits as till date 22,669 inmates have been treated successfully in these drug de addiction centres. He said that at present 461 inmates were undergoing treatment in various drug de addiction centres of 8 central jails.
 He said that de addiction activities in jails have been closely supervised by the concerned jail superintendent. The minister said that in order to bring the addicted jail inmates from the scourge of drugs, holistic approach concerning 'Mind & Body' has been adopted which included best medical treatment by the specialist doctors and encouragement to them to play sports. He said that sports kits have been provided and the inmates becoming fond of playing different games. Mr. Thandal further said that Religious Sermons, Meditation Sessions and Yoga activities was also a regular feature to enrich the spiritual and intellectual aspects besides medical treatment to these addicted jail inmates. He said that most of meditation programmes were being conducted with the collaboration of Art of Living. He said that in this financial year Rs. 8.20 lakh has been incurred on organising religious preaching, yoga and meditation programmes.
Mr. Thandal said that these drug de addiction centres have been established in 8 central jails of Punjab located at Amritsar, Gurdaspur, Kapurthala, Ludhiana, Patiala, Bathinda, Faridkot and Ferozpur. He said that Rs. 1.78 crore has been spent for providing medicines, laboratory equipments, ECG machines, Urine/Blood testing kits etc to these drug de addiction centres.