NewZNew (Chandigarh) : The Punjab Government has nominated the members of the different committees of the  five Gurdwaras under powers conferred by sub section 3 of section 88 of Sikh Gurdwara Act 1925 .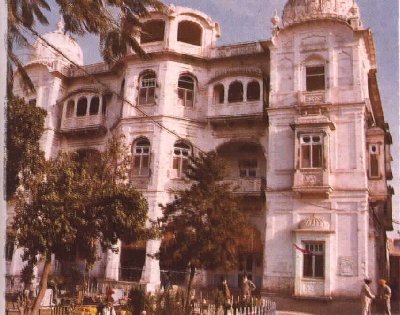 Stating this, a Government Spokesperson said that in respect of Gurudwara Sahib Patshahi Dasmi, village KamalPur, Tehsil Sunam, District Sangrur; S. Jagwinder Singh, S. Manjeet Singh, S. Sucha Singh, S. Jarnail Singh and S. Yog Singh (Ramdasia Sikh) have been nominated as members whereas Gurdwara Sahib Patshahi Naumi and Dasmi ,village Hasanpur (Kabulpur), Tehsil Rajpura, District Patiala Committee; S. Karam Singh ,S. Swarn Singh , S. Jatinderpal Singh ,S. Mani Singh, S. Gurcharan Singh have been nominated as members.
He further said that in respect of Gurdwara Sri Guru Granth Sahib,Village Takhra, Tehsil Samrala, District Ludhiana, S. Ajmer Singh ,S. Jagdev Singh ,S. Karnail Singh, S. Kulwant Singh ,S. Bheem Singh nominated as members.
The spokesperson further said that Gurdwara Sahib , Panchayati Dharamshala Village Dhugga Kalan Tehsil Dasuya District Hoshiarpur committee; S. Balwant Singh ,S. Harbhajan Singh,S. Balvir Singh ,S. Surjit Singh, S. Balbir Singh and Gurdwara Sahib Mata Gangaji, Village Narli, Tehsil Patti, District Amritsar committe; S. Lakha Singh, S. Avtar Singh, S. Jaswinder Singh, S. Gurmit Singh, S. Surjan Singh have been nominated as members of the committees.