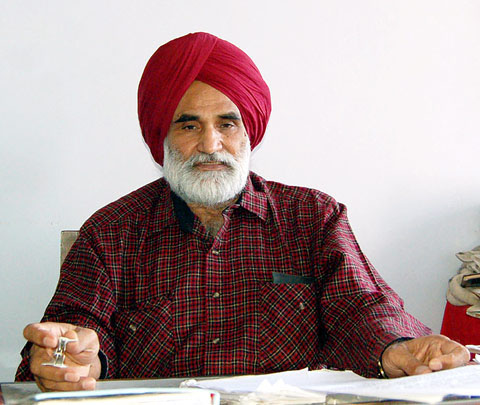 NewZNew (Chandigarh) : "The statement welcoming ' NITI Aayog' by Mr. Parkash Singh Badal , Chief Minister, Punjab is astonishing and misleading, " said Comrade Charan Singh Virdi, Secretary, Punjab State Committee, CPI(M). Comrade Virdi further added that either Mr. Badal has not read the details about NITI Aayog or he has succumbed to the pressure of the BJP for obvious reasons. Since the NITI Aayog abandons the role of the states in ensuring the citizens the fundamental rights and fulfilling the Directive Principles of the Constitution regarding education, health, food security and livelihood. Therefore, the statement of Mr. Badal that " with the formation of NITI Aayog, the Chief Ministers will have more involvement in the planning process , which would boost the overall development of the country" is totally wrong and unfounded, said Comrade Virdi.  He accused the Akali Dal of giving up their agenda of more power to states and strengthening of federalism.    He described NITI Aayog as a regressive step which will further push the country into a market – driven economy and privatization in all spheres at the expense of diluting even the present schemes aimed at improving people's welfare. Comrade Virdi said that the claim of Modi government that new set-up will be based on cooperative federalism with the states as stake-holders is a spurious one .
Comrade Virdi expressing his views on Governing Council which is a replacement of National Development Council stated that it is a powerless body of a think –tank of advisory nature and that think tank will be under the Prime Miister and Prime Minister's Office and hence is a centralized Unitarian structure.
Comrade Virdi expressed a firm view that as per provisions of NITI Aayog the states will be subject to the political whims of the Central Government as the allocations to states will be decided by the Union Finance Ministry arbitrarily without any common principles and norms and this dangerously opens new doors for political bargaining and deal making.