NewZNew (Chandigarh) : Muthoot ATMs, the White Label ATM wing of Muthoot Finance Ltd, today launched its website www.muthootatm.com. Muthoot Finance Ltd is one of the RBI authorized White label ATM operators in India which has been permitted to deploy 9000 ATMs in India.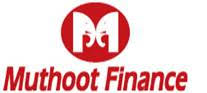 Through the website of Muthoot ATM, the company aims to bring the ATM services closer to the public. The website comes with a facility for the public to participate in the ATM deployment process wherein people can now 'Suggest an ATM' at a location where they prefer/feel convenient to have an ATM. People who wish to offer space for installation of Muthoot ATMs are also provided an option to post their advertisement in the website.
As a company which always believes in giving something more than a service to the customers has also introduced a Customer Loyalty Program called "Muthoot Rewardz". This facility has been enabled in the website and the customers of Muthoot ATMs can join the loyalty program by registering their contact and ATM transaction details in the website. Once registered for every transaction at Muthoot ATM, the customers would receive loyalty points that at a later stage can be redeemed against attractive gifts.
Launching the website, Mr. George Alexander Muthoot, Managing Director of Muthoot Finance said,  'the company is planning to spread its ATM network across the nation and in this process the company wishes to deploy the ATMs at places where people find it difficult to transact for lack of ATMs; thereby serving the cause of financial inclusion. People can now suggest a location where they would like to have an ATM either through the website of Muthoot ATMs or through the helpline number/email id provided in the site. Also millions of debit cards being issued by banks under various government schemes, there will be need for more ATMs in the country as the current network of 1.82 lakh ATMs translates to 11 ATMs for a lakh of population, which is very low.'