Path-breaking researches at World Homeopathy Summit establish homeopathy is medicine that works wonders
Prove their mechanism of action; conclusively answers all doubts, debunk myths
Stunning results show Homeopathy is based on nano-pharmacology
Dramatic transformation of knowledge, conventional doctors too prescribe & help research in homeopathy  
GHF's first International event makes Homeopathy History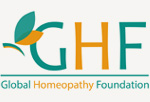 NewZNew (Chandigarh) : In a series of dramatic developments that could have far-reaching impact on health care, over 25 global scientists have showcased possible homeopathic treatment for dreaded diseases like cancer, HIV, TB and malaria as the two-day world homeopathy summit which concluded in Mumbai recently established beyond doubt that the stream of medicine is not a humbug, but is "real science".
Numerous studies by presented by scientists from Brazil, Italy as well as researchers from ICMR, IIT-B, ICT, IICT, Bose, Haffkine, CSIR, Bose and so on proved that homeopathic medicines contain nano-particles. This stunned even homeopathic practitioners   who were under the impression that the medicine had some unknown energy substance, according to Dr Rajesh Shah, organising secretary of the summit hosted by the Global Homeopathy Foundation (GHF) in collaboration with the Central Council for Research in Homeopathy (CCRH.
"There have been three fundamental questions about homeopathy – whether it is a medicine, does it have any action and does it really work – which gave rise to myths that it is a medicine without medicine and has mere placebo effect," said Dr Shah, himself a senior homeopath. The World Summit seriously addressed these "and I must say that the 1,000 plus delegates were simply baffled by the series of researches shared by over 25 speakers from all across the world," he said.

Scientists Dr Jayesh Bellare of IIT-B and Dr Rajendran using the facilities at Nano-science and Engineering – CeNSE, IISc Bangalore, have established that the homeopathic medicines do contain nano-particles which can be viewed under High Resolution Transmission Electron Microscope (HRTEM) and Energy Dispersive Spectroscopy (EDS).  Dr PK Joshi, physicist from TIFR (Tata Institute of Fundamental Research) demonstrated that the ultra-diluted
homeopathic medicines could be traced with the help of using laser beams in a laboratory.  With this eye-opener, homeopathy is now viewed as nano-pharmacological medicine rather than some obscure method of prescription.
Dr Rajendran has demonstrated quantum dots detected in Homeopathic ultra-dilutions are capable of moving in cellular and sub-cellular levels like RNA and DNA, and they have epigenetic capabilities to influence even the genetic materials, which could be the most probable reason for curative effect of homeopathic high dilutions. The nano-particles based homeopathic medicines have shown capability of altering the diseases such as malaria, cancer, hemophilia, arthritis, allergies in various studies by different scientists.
Snake venom transformed into a homeopathic medicine could reduce the growth of HIV virus by inhibiting RT (reverse transcriptase), an enzyme required for the multiplication of the deadly HIV, Hepatitis C and Ebola virus, studies at Indian Institute of Chemical Technology (IICT), Hyderabad, showed. Dr Praveen Kumar and Dr Prathama feel that this research opens new way to treat HIV and other such diseases, including Ebola.
A breakthrough research by a leading immunologist and zoologist Dr Upama Bagai of Punjab University, on blood samples of rats infected with malaria, showed drastic reduction of the germs after administering homeopathic medicine China officinalis and Chelidonium, in 30c potencies –the  highly diluted and potentized homeopathic preparation from plant extracts. In another study by Dr Shah himself and Dr Sadhana Sathaye, assistant professor of Institute of Chemical Technology, Mumbai, proved that homeopathic medicines were as effective as anti-inflammatory Diclofenac in rats.
Molecular biologist Dr Gaurisankar from Bose institute, Kolkata, demonstrated that cancer tumor regressed significantly after administering homeopathic nano-particles of Calcaria carbonicum.
In an observational study done among 30 HIV-infected patients, Dr Shah and his team found that the viral load reduced, fighter CD4 cells increased and weight-plus appetite improved in some of the patients, following administration of a homeopathic medicine derived out of the human immunodeficiency virus itself. Dr Shah's paper on this subject has recently been published in the CCRH journal. Dr. A. H. Bandivdekar, eminent scientist working on HIV at NIIRH, remarked that this research was encouraging.
The research by Dr Kanjaksha Ghosh, director of National Institute of Immunohematology, in association with Dr Tapas Kundu, demonstrated that acute bleeding in hemophilia patients
could be treated with homeopathic medicines. "Compared to the annual expenditure of over Rs one lakh on conventional medicine, the homeopathic medicine would cost just about Rs 4,000," said Dr Kundu at the summit.
Dr Abhay Chowdhary, a virologist and director of Haffkine Institute, is another example of conventional doctors' growing interest in homeopathic research. "We have developed a new homeopathic drug at the noted Haffkine Institute, sourced from MDR-tuberculosis germs, in collaboration with Dr Rajesh Shah," he said and observed: "homeopathic medicines are also often sourced from bacteria, virus and other germs, which are likely to work to boost the immunity levels of patients."
A cancer surgeon Dr Arun Jamkar, the Vice-chancellor of Maharashtra University of Health Sciences (MUHS), said in his keynote address that the recent research has created adequate evidence for the efficacy of homeopathic medicines. He opined that homeopathy and the conventional medicine could be integrated to benefit the patients.
A major research done in Brazil by Dr Leoni Bonamin and team demonstrated the preventive affects of homeopathic medicine prepared from the influenza virus. "This research opens up windows to many more research opportunities in India, said Dr. Shah, who is also working on developing more medicines sourced from various germs.
Dr. Paolo Bellavite, molecular scientist from Italy and Dr AR Khuda-Bukhsh from Kalyani, proposed a working model of the mechanism of action of homeopathic medicines. Dr Khuda-Buksh has worked on homeopathic research for over thirty years, and has over probably world's highest number homeopathy research articles (over 100) published in peer-reviewed journals.
Dr Gaurisankar's research has proved that high-dilution homeopathic nano-particles could kill the cancer cells and considerably reduce the cancer tumours in rats.
"Dr Paulo and Dr Khuda-Bukhsh's work answered the third fundamental question, related to the mechanism of action of homeopathic medicine," said Dr Sreevals Menon, managing trustee of Global Homeopathy Foundation from Cochin. "After switching from energy medicine to material medicine, homeopathy will take a big leap in research, as observed in the work of many scientists at the conference," he observed.
Proving the efficacy of homeopathy, Dr Elio Rossi, director of a large Homeopathic Clinic, Campo di Marte Hospital, Lucca, Italy, shared a paper on proven efficacy of homeopathy in 1400 patients having allergic and skin diseases. Dr Leoni Villano Bonamin, from Paulista
University, Brazil presented a study demonstrating the effect of homeopathy against parasites disease Leishmaniasis in laboratory as well as in the humans.
American homeopath and columnist Dana Ullman presented a metaanalysis of a series of reseach demonstrating the effective role of homeopathy for allergic diseases.
In a study by Dr Khuda-Bukshsh, genotoxic effects of arsenic trioxide poisoning was treated with success using potentized Arsenic metal, proving the very fundamental principle of homeopathy, which says that like can be cured by likes, if administered in extremely small dose. Similarly, he further demonstrated that mercury, cadmium and tin toxicity also reduced with the corresponding homeopathic medicines prepared from the same metals. "Treatment of toxicity is another area which could be addressed by homeopathy," said GHF Chairman Dr Eswara Das, also an ex-advisor of Ayush.
Global Homeopathy Foundation (GHF), founded by a group of homeopathic activists with the mission of spreading the benefits of homeopathy to the masses across the world, is a non-government non-profit making group and was behind the Summit that changed perspectives. GHF now looks forward to spreading the knowledge obtained at the summit worldwide, said Dr Sreevals Menon, managing trustee of the NGO.