3-Days filmmaking workshop CineMaestro's by film industry experts starts: To the absolute delight of tricity's students, CineMaestro – an inter-school filmmaking competition kick-started at Chitkara International School (CIS) with plenty of enthusiasm and love for cinematography.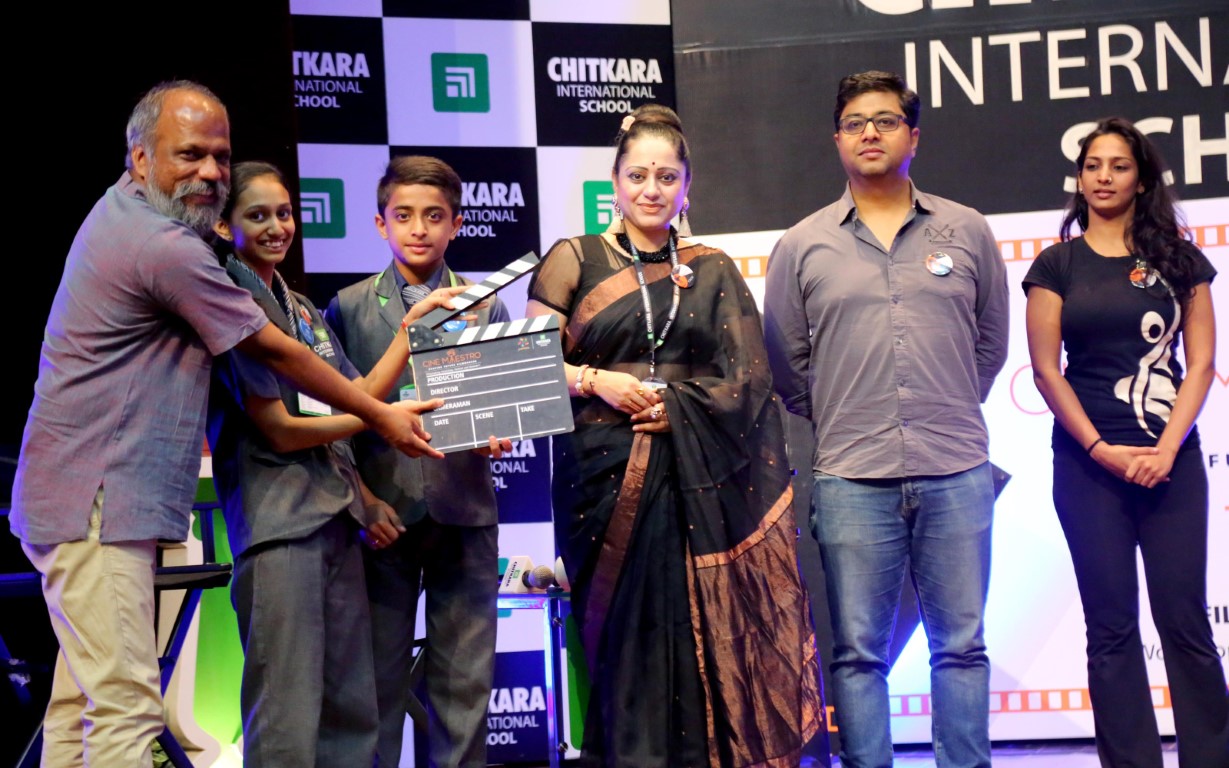 The rudiments of filmmaking were disseminated to the 300 participants from 16 schools at CIS premises under Cinevidya- the dream project put to life by Mr. Amitabha Singh.
The celebrated professionals of film industry accompanied by their competent team provided a tremendous learning experience to the budding filmmakers.  
Amitabha Singh, known for his work in Khosla ka Ghosla, Chillar Party etc. prompted the kids to become filmmakers and introduced 'Film Craft' to them. The participants of this action packed module had an understanding of the fundamentals of a short film and its typical structure.
The students were exposed to 'Film acting' as a module by Anant Vidhaat Sharma, the man behind many captivating, luminous and quietly towering performances. He made his acting debut in the film Mardaani (2014). He also worked as an Assistant Director in the three movies; Vaada (2005), Shaadi Se Pehle (2006) and Milenge Milenge (2010).
The attendees were taught to work step by step to bring out the coordinated action of 'body, mind and voice', which is central to acting. The insights into Space, Time and Movement was also given to bring out a 'Total Act'.
Ms Amritpal Kaur Barot, an Animation expert who has been a Senior Animator in Disney projects like Doc Mcstuffins, Henry Hugglemonster and many more International Shows enlightened the students of CineMaestro's 'Animation Module' on different degrees and mechanics of computer graphics. The students were taught to shape their idea, personality, concept, thought etc through this sort of simulation.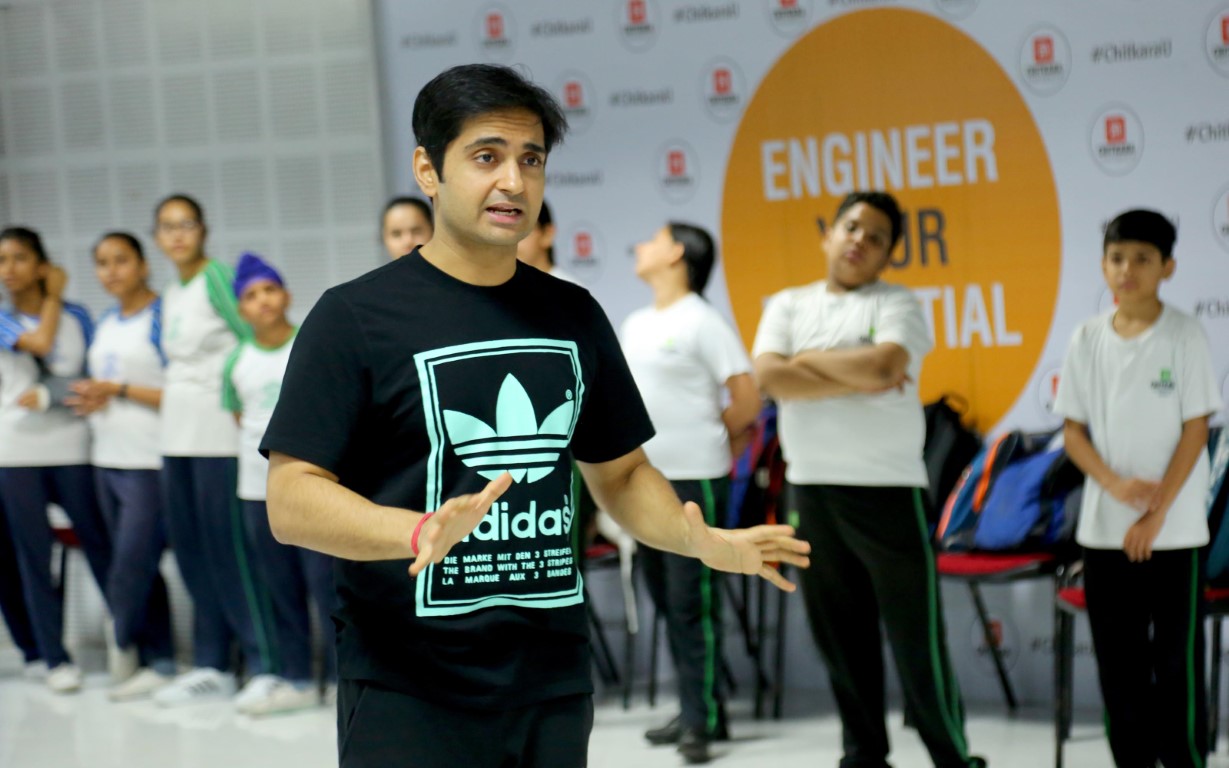 Another module, named "Film Choreography" was touched upon by famous choreographer Latha Bs. and Nidhi Chauhan who have been pivotal in creating material for Rakeysh Omprakash Mehra's film, Mirzya and the striking ceremonies of 'Make in India' at Hanover Messe, Germany & Mumbai and Pro Kabbadi League. They were taught various dance moves and body movement sequences to budding dance enthusiasts in context to films.
Ambar Chakravarty, the notable mind associated with the brands like P&G Regional Group consisting of Vicks and OralB, Coca Cola, Barclays Bank, Parachute Advanced, Chevrolet, HM Ambassador, Avigo, Mitsubishi Pajero, Airtel, Maruti Suzuki, Reliance ADAG, Samsung, Dabur, McDonald's etc. equipped the students with the art of advertising under Advertising module of CineMaestro. He familiarized the students with the nuances of the advertisements that will further help them to amplify their idea into attractive commercials.
Every facet of the training encompassed practical engagement of the participants.
"The experience of conducting CineMaestro has been terrifically satisfying as we have got overwhelming response and the numbers have doubled vis-à-vis participation of schools across the tricity. For us, filmmaking is not just a tool to foster awareness and passion for making films but rather to fuel art of expression, critical thinking, communication and problem solving skills. Events like these are at the heart of making children industry ready. Moreover it is a matter of pride to haul the understanding of acting for the screen – understanding of camera, lighting &shots to the door steps of the students." says Dr Niyati Chitkara, Principal, Chitkara International School extolling the objective of CineMaestro.