NewZNew (Ropar) : To mark International Women's Day, Max India Foundation ( MIF ), the corporate social responsibility wing of Max India Group organized a free multispecialty health camp at Govt Middle School, Mojowal Majara village near here today. Around 300 underprivileged women and their families attended the camp and availed free medical services which included  blood sugar , eye , bone mass densitometry, pap smear and cancer screening tests.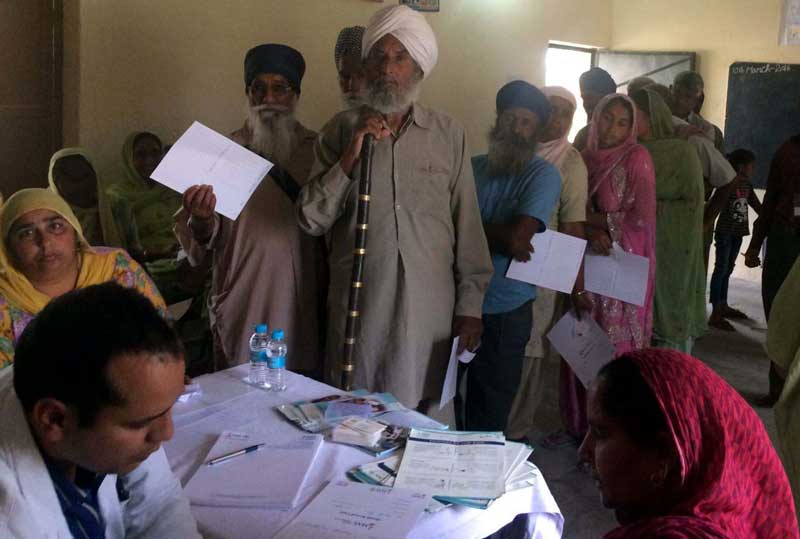 The camp was organized in association with Max Super Specialty Hospital, Mohali and Max Specialty Films Limited. MIF also distributed free medicines to the people.
A team of Max doctors including Dr Vinay from Orthopaedics, Dr Rupinder Kaur from Gynaecology, Dr Ashok Gupta from Internal Medicine, Dr Harpreet Kapoor  from Ophthalmology,  Dr. Paramvir from Paediatrics, Dr. Shaveta Gupta from Gynae Oncology and Dr. Kaalindi Singh from Radition  Oncology provided consultations besides addressing the healthcare needs of those attending the camp.
Speaking during occasion, Ms. Mohini Daljeet Singh, Chief Executive, MIF said that worldwide, women are continue to lead social, economic, cultural and political achievement and have much to celebrate today. But progress towards gender parity has slowed in many places. The first step towards this is striving for better healthcare of women. Women in India tend to neglect their own health while caring for their families. If a woman is healthy she can take care of her family and meet her responsibilities better. MIF is committed towards taking action to accelerate gender parity, making specialized healthcare services accessible to the less privileged people of the society. Through this free medical camp, our endeavour is to address the health concerns of the people who are often neglected due to monetary constraints. This initiative  will benefit the needy and deserving."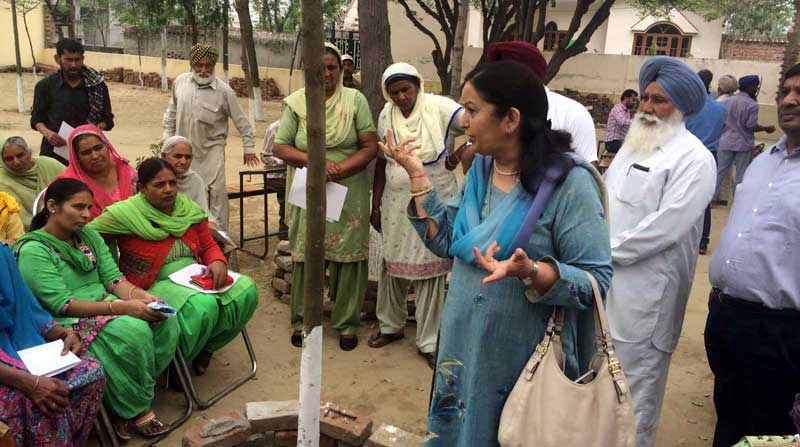 Mr.Sandeep Dogra, VP and Zonal Head, Max Hospitals Punjab said that Max Hospital believes that it is important for people to commit themselves to a healthier future. We feel that it is important for people to commit themselves to a healthier future comprising of a comprehensive health check-up on a regular basis. With this objective, our team of expert doctors has come together to counsel people for their gynaecological, Orthopaedic and bone related problems. Through this health camp, we hope to extend our free services to maximum people of Balachaur."