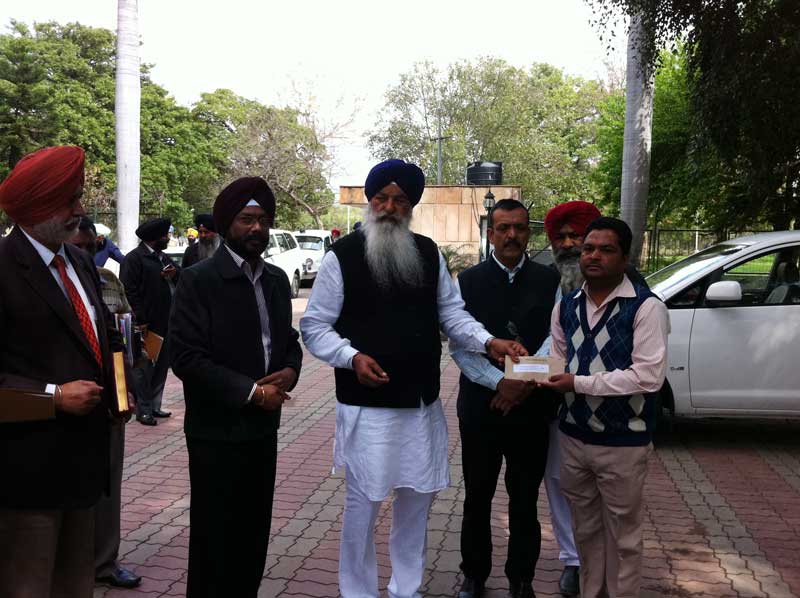 NewZNew (Chandigarh) : Mr. Ajit Singh Kohar, Transport Minister, Punjab today handed over the appointment letters to 37 candidates appointed as class IV on compassionate grounds in Transport Deptt.
Speaking on the occasion Mr. Kohar said that these appointments have been made as per the rules and the regulations of the Punjab Government. He appealed to the newly appointed employees to work with dedication, devotion and sincerity.
Mr. Anurag Agarwal, Secretary, Mr. M.S.Jaggi, Director Transport , Mr. Manjit Singh Narang, MD PRTC, Mr. Jagdeep Singh Galwati, Administrative Officer, Transport  and other Senior Officers of the department and relatives of the newly appointees were also present on the occasion.