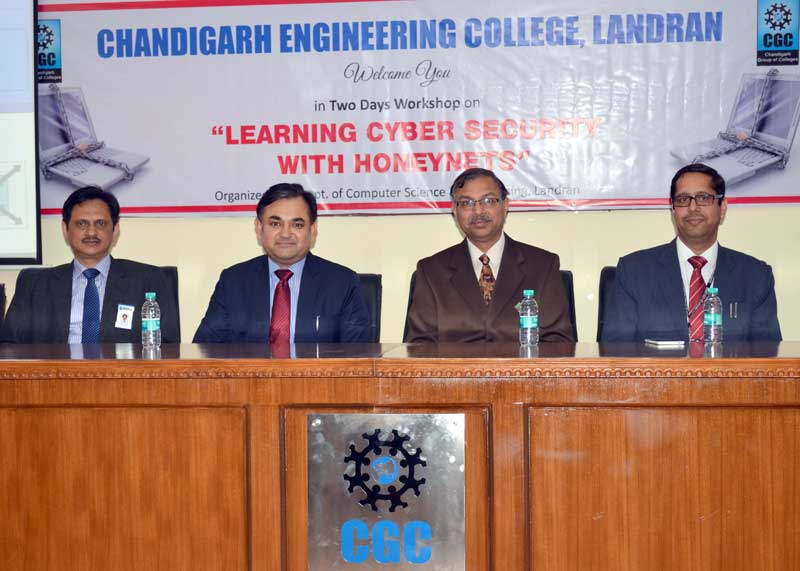 NewZNew (Mohali) : CGC Landran organized a Two Days workshop on learning cyber security with honetnets.  Cyber Security experiences, knowledge about Honeynets Technologies and its usability in security domain and various related research areas were discussed with the students.
Five sessions of expert talks of different aspects of cyber security and honetnets technology were delivered by R.K. Sehgal, head cyber security technology division, CDAC Mohali  & other officers from Department of Cyber Security technology Division, CDAC Mohali. During the sessions they discussed different attack process, network attack and their analysis and malware analysis, security area with hands-on sessions and various case studies.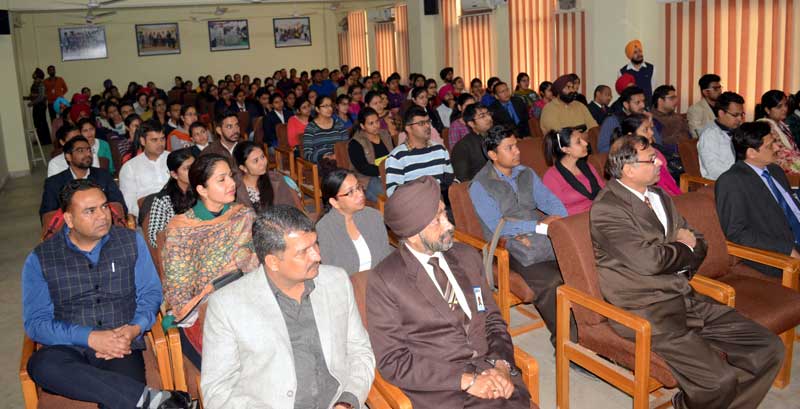 This Workshop  provided a comprehensive overview of Honeynets System, their usability, cutting edge to the students which is need of the time nowadays  .
While welcoming the dignitaries, Chairman, Satnam Singh Sandhu & President Rashpal Singh Dhaliwal told that the workshop was dedicated to keep the professionals prepared for this ever changing industry and its technologies.