Renowned Singer Sangram unveiled the first look of Song 'Supne' by Raman Rai
newznew (Chandigarh) : 3M production is all geared up to launch the young and emerging singer Ssonee with her brand new Punjabi song 'Gall Hass Ke', music by Jassi Nihaluwal and penned by Vijay Dhammi. The beat of the song are enthusiastic and melodious and its lyrics are certainly going to win the hearts of the listeners. Renowned Punjabi singer Sangram, producer Jashan Sandhu and Vishal Kalsi were present at the launch of song in Hotel Orange, Sector 35 Chandigarh. Song is digitally managed by Knock network.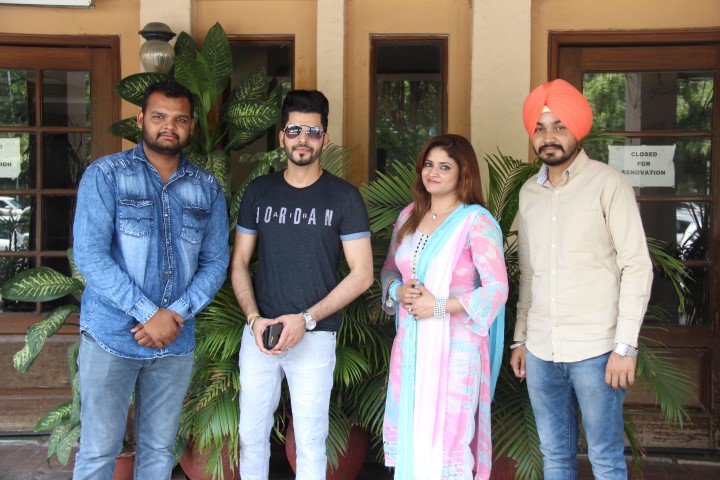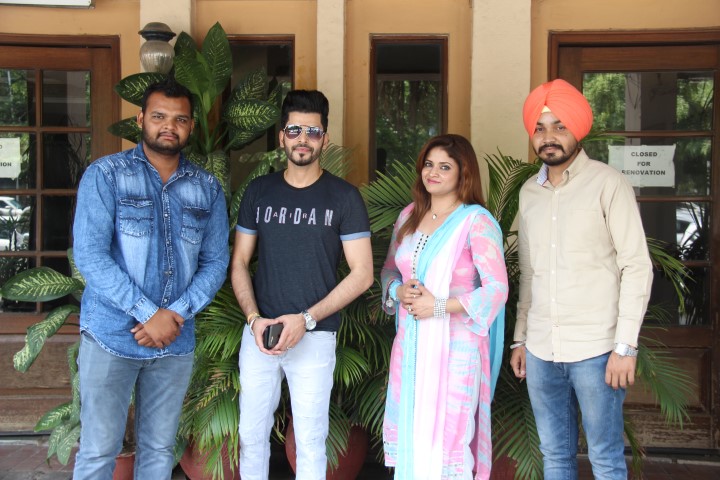 The video of the song has been controlled by young and talented Mr.Jashan Sidhu., who is currently working with several new and renowned artists. With two Punjabi melodious songs he has announced the launch of his own company 3M Productions.
3M productions also launched the first look of its second song 'Supne' Singer Raman Rai has given his amazing voice to the song in the direction of Gavi Singh.
Speaking on the occasion Ssonee said," Singing has always been my first love and being able to do it as a profession is nothing short of a blessing.  "Gall Hass Ke" is very romantic and energetic song which I am sure the audience in Punjab and abroad would love and I am very grateful of Mr Jashan Sandhu ji and 3M productions who gave me a chance to fulfill my dream."
Mr. Jashan Sandhu said, "It's great to see young talent to come through and enthral the audiences with their talent and it makes me happy that the future of the Punjabi music industry is bright. We have high hopes with this song and are really looking forward to the success of this track. I am very thankful to the entire team who has put in a lot of efforts in making of this song".
Renowned Singer Sangram added," I've heard this song and really liked it and I wish Ssonee and the entire team for the success of their song. I also wanted to congratulate Mr. Raman Rai for launch of first look of his song 'Supney'