4 Things You Should Consider When Picking a Senior Community: You cannot just pick any senior community and assume that you'll be safe and enjoy yourself there. You will first need to look at your needs and find a place that will be able to accommodate them.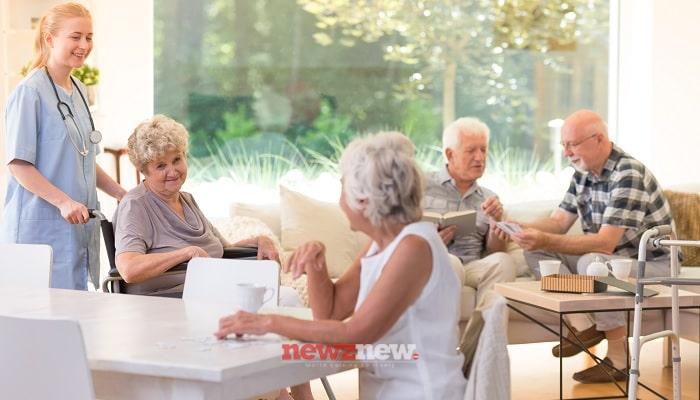 You then need to start looking at the atmosphere and the additional perks the community has to offer. Budget could also be a major concern depending on your situation. Let's take a look at some of the things you should consider when picking a senior living community.
The Location
First of all, you're going to have to decide where you'd like to live and the setting. Some people may prefer to stay in the city if they're still independent and want to continue living roughly the same lifestyle they always did. But a lot of people may prefer to live in a suburban area or somewhere closer to nature.
If you live in a city like Austin, for instance, then you could look for a senior living Lakeway facility like Belmont Village and be a few minutes from the city while enjoying a much gentler pace of life. So, consider all options, and look at things like visits and amenities where the facility is located in case you actually want to enjoy the area.
Special Needs
You also need to look at your condition and whether you have any special needs. If you're beginning to lose mobility or some of your cognitive functions, then you may want to look for an assisted living facility. If you're largely independent and you need as much freedom as possible, then look at independent living communities. And if this is for someone with a chronic illness that requires 24/7 monitoring, then you may want to look at nursing homes.
Note that you don't necessarily have to suffer from a debilitating condition or loss of mobility to go for something like assisted living. This can be a good choice for anyone who simply doesn't have the energy to do things like cooking, laundry, and cleaning. So, consider the option if you're willing to pay a bit more for more service.
Pet Friendliness
Check if the facility allows pets if you own one. Some places will have a strict no-pet policy, while others will have some restrictions like certain dog breeds or types of pets like birds or fish, etc. So ask as many questions about that as if you love your pet and want it to live with you.
Cost and Fee Structure
Costs will vary greatly from one community to the other, and it will be up to you to compare different ones, the services they offer, and their reputation, and then choose the ones that offer the best deal for the price. Check how the facility approaches fees. Some will have all-inclusive monthly fees while others will use a cost-per-fee model, for instance. Also, check if the community requires a down payment for you to join.
Conclusion
These are all things you'll need to take into consideration when building a list of potential senior communities to live in. Try to visit a few ones starting today and don't hesitate to share any questions you have with them.