4 Tips to Keep in Mind While Buying Gold Jewellery Online: Gold never goes out of style. Whatever the occasion may be, there is gold jewellery to match the occasion. It looks beautiful, elegant, rich and adds just enough bling your outfit may need.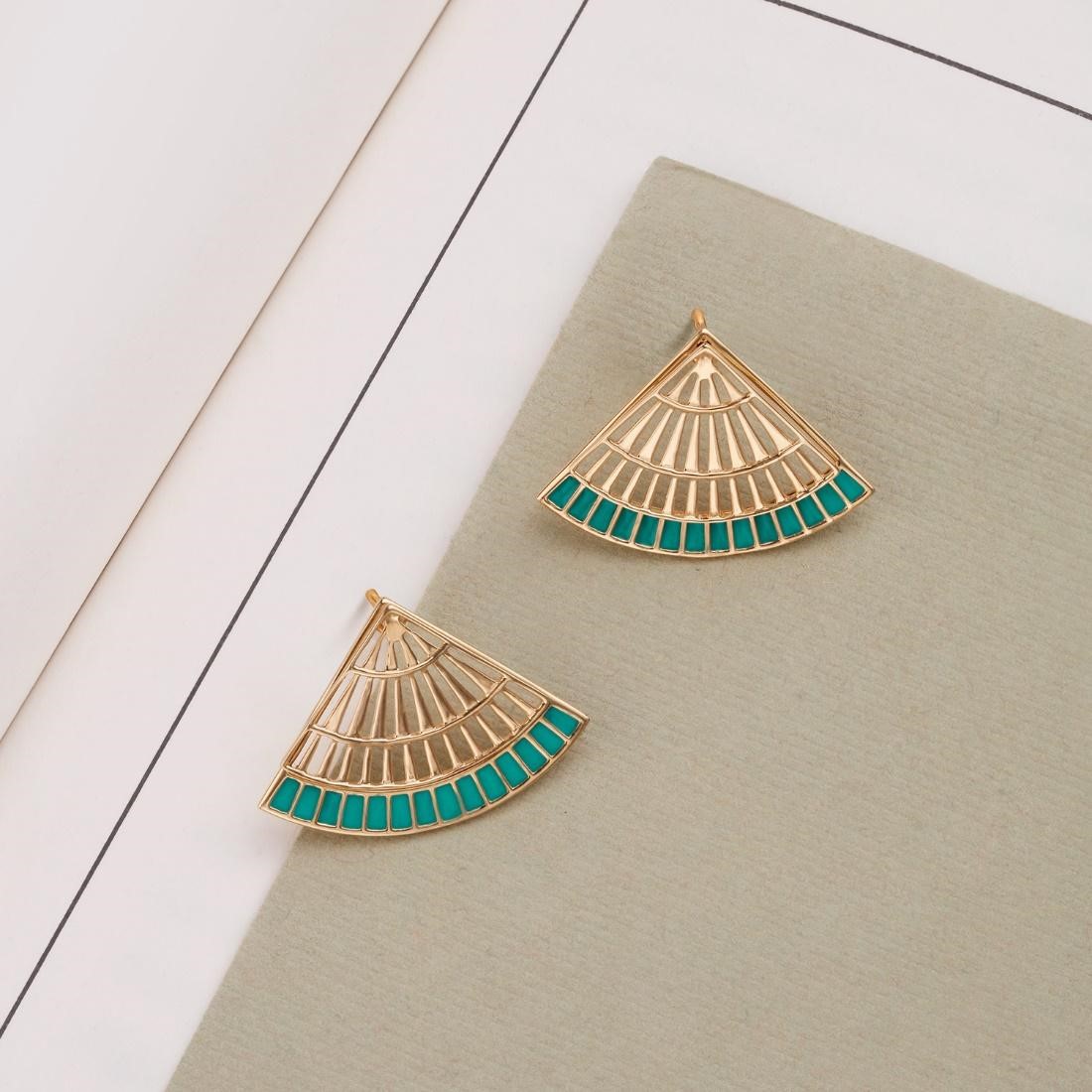 If you are looking to buy gold jewellery online, then head on to Mia by Tanishq that has a wide range of assorted gold jewellery that is light and comfortable in trendy designs to light up any outfit you wear.
India is one of the largest consumers of yellow metal in the world, and with growing digitalization, more and more people are shifting to buy gold online. If you are thinking of buying gold jewellery online then here are 4 tips you can keep in mind.
Image Source: Mia by Tanishq
Check Purity of the Jewellery
To ensure that you are getting real gold jewellery online, the first thing you can do is to check the hallmark certification on the piece of jewellery you want to buy.  The hallmark sign can show you the exact proportion of gold used in that piece of jewellery, which can help you determine whether the amount of gold is appropriate to the pricing or not.
Many have tried to fake the hallmark sign also so you must be careful while buying gold jewellery online, and shop from a trusted jeweller only.
Get the Bills
Buying gold jewellery online can be a long process as you may have to pay additional taxes and share your identity proof. Because of the value of this precious yellow metal, buying gold jewellery online must be very carefully conducted and you must always ask for the bill or receipt of the transaction conducted.
There is a possibility that the gold jewellery online you buy today may not appeal to you tomorrow, and you might want to resell it. For this purpose, also, having the bill with you is super important.
Understand Pricing
Checking the hallmark sign is not the only important thing to remember. Before buying gold jewellery online, you must try to understand how the pricing of gold works as this can help you assure that you aren't paying more than you need to.
Did you know that the price of this yellow metal changes almost every day? Depending on the prevailing market rate, gold jewellery online is priced. This is done by the jewellers according to the rates of bullion.
For your idea, you can calculate the pricing of gold jewellery online by discounting the purity of gold from the price of the bullion, and then calculating further according to the jewellery you have bought.
Making Charges Can Be Reduced
The price of gold is well known to everyone and remains almost the same across jewellers around the country. However, they have the liberty to add making charges according to their will.
Making charges can simply be understood by learning about labour costs I.e., how much manual or machine work was out in to create the gold jewellery you get online. This is fair to negotiate, and you must try to get the best price you can.
Your One-Stop-Shop for Gold Jewellery Online
Buying gold jewellery online can be tricky as you will have to keep several factors in mind. However, if you are shopping from a trusted jeweller then you won't have to worry about anything at all.
You can shop for gold jewellery online at Mia by Tanishq, which has a large collection of gold jewellery that is specially curated for you and looks stunning. There you can find gold chains, rings, bracelets, necklaces, earrings, and more!