SANT NIRANKARI CHARITABLE FOUNDATION COMMEMORATES MANAV EKTA DIWAS WITH 83 BLOOD DONATION CAMPS
Addressing the donors and devotees at the Blood Donation Camp organized by Sant Nirankari Charitable Foundation at Sant Nirankari Satsang Bhawan Sector 30-A, to commemorate Manav Ekta Diwas, Smt. Alka Ji Badnaur, wife of Chandigarh administrator  and Governor of Punjab, said that a unit of blood can help save three to four lives, and one must never be afraid of donating blood, as it doesn't cause any weakness in the body, rather helps improve the circulation of blood in the body and generate new blood. A total of   412 Units were collected in this Blood Donation Camp and 55 women donated blood.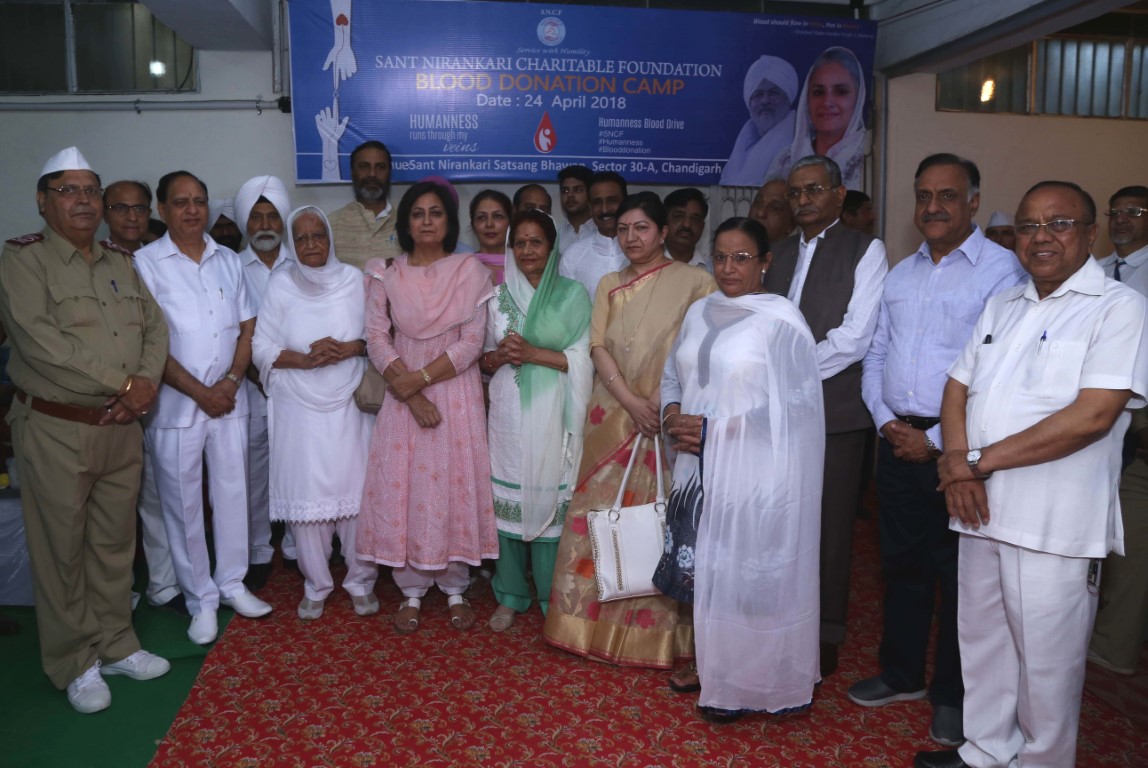 Smt. Badnaur expressed her happiness seeing the enthusiasm and motivation volunteers, to donate blood. She gave commendation letters and blessings to first time donors aged 18 years, including Aseem, Paramjit Kaur, Kuldeep Singh, Sanjana, among others.
Zonal In-charge, Shri K.K Kashyap Ji stated that back in the year 1980, on this day, Satguru Baba Gurbachan Singh Ji Maharaj sacrificed his life for the welfare of the humanity, and in a true tribute to the Satguru, Baba Hardev Singh Ji Maharaj gave a message to the devotees stating 'blood should flow in veins, not in drains'. Adhering to this, in the year 1986, first blood donation camps were organized by Sant Nirankari Mission at all branches of the Nirankari Mandal. And, to this day, in the 5560 camps have been organised, 9, 45,061 units of blood has been collected. A total of 22 camps will be organised in the Chandigarh zone this year.
This Blood Donation Camp was conducted under the guidance of Prof. Dr. Suchet Sachdev from P.G.I. Blood Bank, with a team of 25 members, along with Dr. Simarjit, In-charge Blood Bank, Sector 16 with a team of 15 members. Dr. Sachdev said that in the blood donation camps organised by Sant Nirankari Charitable Foundation, the expenses of refreshment are taken care by the foundation, and Nirankari Sewadal contributes selflessly towards the success of the camps.
Sanyojak Shri Navneet Pathak Ji, while expressing his gratitude to Smt. Badnaur, the doctors' teams,devotees and donors, prayed for blessings and happiness from Satguru Mata Savinder Hardev Ji Maharaj, for one and all.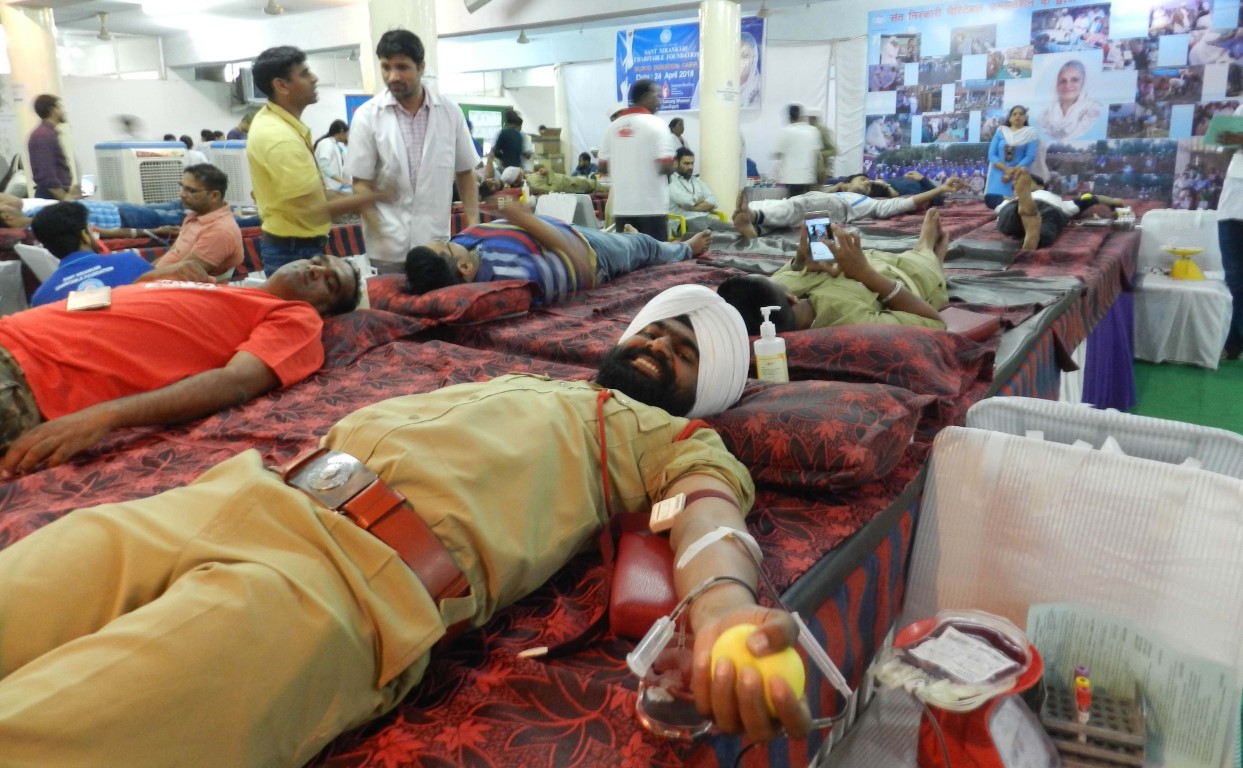 Also present on the occasion were Smt. Dr. J.K Cheema Ji, Sanyojak Mohali Branch, Sewadal Khetriya Sanchalak Shri Aatam Prakash, Sh. Ashok Kumar Ji Sewadal Sanchalak of Sector 30 Area, Mukhi Sector 15 area Shri Sohan Singh Banga, Incharge Sector 40 area Shri Pawan Kumar and Incharge Sector 45 area Shri N.K Gupta Ji, along with Sewadal Adhikaris of all areas.