45 COUPLES tie knot at Nirankari Mass Wedding Ceremony: A mass marriage ceremony was organized by the Social Welfare Department of Sant Nirankari Mission, delhi  forty five couples tied their nuptial knot.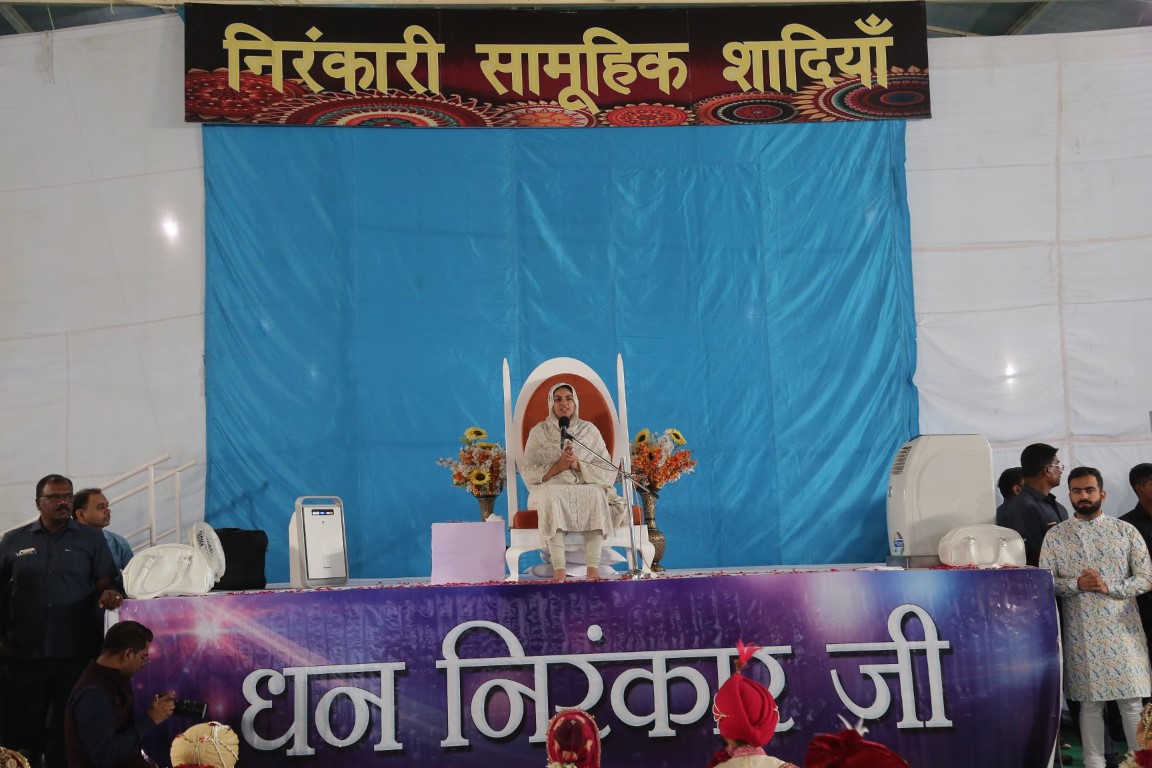 The Mass Marriages were organized in a simple ceremony held at Samagam Ground, Burari Road, just two days after the 72nd Annual Nirankari Sant Samagam held from November 16 to 18, 2019. While Satguru Mata Sudiksha Ji Maharaj blessed the couples, thousands of devotees including parents, friends, relatives of the brides and bridegrooms attended the ceremony.
Caste or Religion is not a factor in Nirankari Marriages. Also, those getting married came from different locations and countries including USA, Canada and different states in India including Delhi, Haryana, Punjab, Himachal Pradesh, Uttarakhand, Uttar Pradesh, Bihar, Maharashtra, Chhattisgarh, Madhya Pradesh and Chandigarh. There were cross-border weddings, both inter-country and inter-state.
The simple ceremony was marked by the traditional Jaymala followed by a Common Garland for each couple – a special feature of a Nirankari wedding. Sacred hymns (Lawan) were recited in devotion. Simultaneously, Her Holiness Satguru Mata Sudiksha Ji Maharaj showered flower-petals from the dais. The devotees also joined in showering the flowers.
A highlight in today's ceremony was that both brides and bridegrooms from USA were members of the team of Chiropractic doctors who had put up treatment camp for Orthopedic (Neuro) patients during the 3 day 72nd Annual Nirankari Sant Samagam. The bride's father is also a leading member of the team. Both doctors, who got married today, have received God-knowledge (Brahmgyan).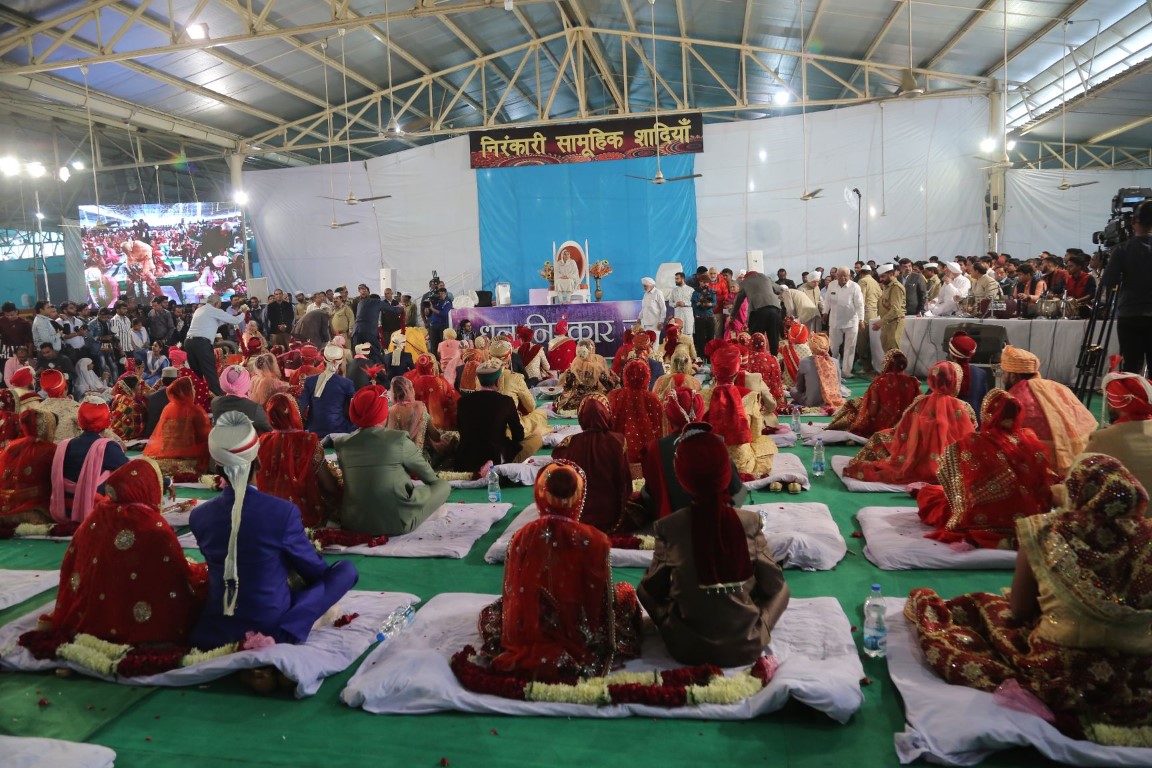 Blessing the families, Satguru Mata Ji said that 90 families have got connected in the ceremony today. All should inspire each other to tread in the right direction in each other's life journey. All members of the family should ensure that they respect the values, beliefs, devotion and feelings of the new member who has got added to their family. Her Holiness blessed all to live a happy life and advised everyone to maintain the sanctity of the relationship and not just treat it as a mere ritual.