NewZNew (S A S Nagar) : Universal Group of Institutions organised International Symposium at its campus. As many as 46 Foreign Delegates from various countries like Afghanistan, Cambodia, Ethiopia, Laos, Nepal, Sri Lanka, Tajikistan, Zimbabwe, Nigeria, Lesotho, Kenya, Thailand, Ghana, Togo, Bangladesh, Cambodia, Myanmar, Nepal, St. Vincent & Grenadines, Uganda, South Africa and Sudan visited the campus and participated in the Symposium. The main objective of the symposium was to discuss about the quality in higher education in emerging country & boost the Faculty & Student exchange Program.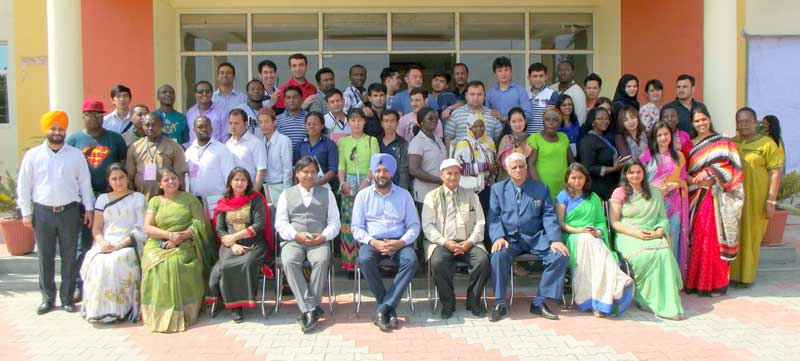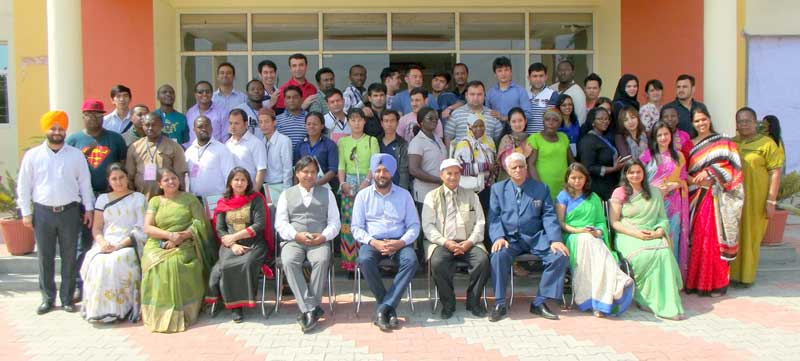 Dr. Gurpreet Singh Chairman, Universal Group of Institutions welcomed all the delegates and begun the event with lamp lighting and discussed the Journey of UGI with the participants. Chairman Singh at the moment also explained several benefits of such Symposium both globally and individually.
On this occasion Dr. Rishi Raj Singh, Director (Training UEPA) & Training officer, The National Institute for Entrepreneurship and Small Business Development came with the delegation. He discussed various things in regards to higher Education and its implementation in India and abroad. He put emphasis on the faculty and student exchange program which helps in getting new ideas and creativity.