As many as 55 senior citizens attended a health talk on joint replacement by Alchemist Hospital ,  which was organized in collaboration of Senior Citizen Welfare Association, Manimajra on Thursday.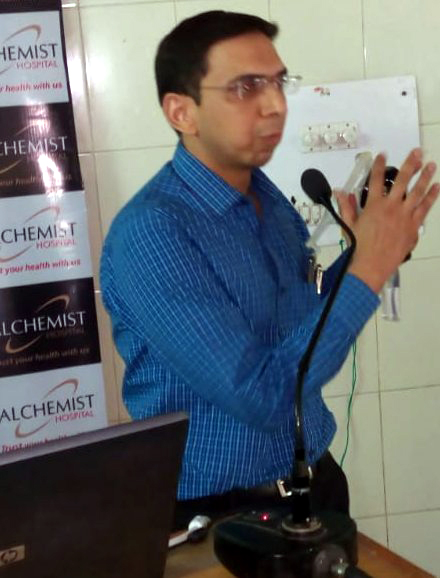 Speaking during occasion, Dr Sandeep Jindal an orthopedic said that knee replacement surgery is usually necessary, when the knee joint is worn or damaged to the extent that your mobility is reduced and you experience pain even while resting.
Talking about myths and facts of joint replacement, Dr. Jindal said that people think that after joint replacement surgery the patient has to stay in hospital for a long time but it is a myth.  After the surgery patient has to be in hospitalized for three to five days only, but recovery times can vary depending on the individual.
He said that there is a misconception in some patients that the entire knee is replaced in a knee replacement surgery but there's only a minimal amount of bone that's taken before inserting the new parts.