5th Emerald Taekwondo Championship Held: "5TH Emerald Taewondo Championship Year 2022 – 23 and Annual Award Ceremony 2021-22" was conducted today at Carmel Convent School here. This championship was organized by Emerald Martial Arts under the guidance of Master Shiv Raj Gharti (5th Dan Black Belt – KOREA).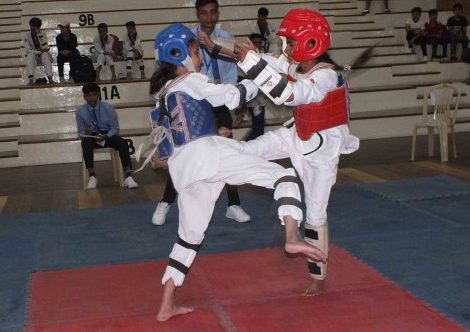 The organizers for the event were Mr. Shamsher Singh & Ms. Hema Rana.
Over 300 students participated in 500 events from different academies & schools in this tournament.
The tournament had 4 events – Poomsae, Breaking, Kyorugi (Fight) & Speed Kicking. An age group of 3yrs – 17 yrs participated in the same.
The tournament was followed by Medal Presentation Ceremony. The Chief Guest for the evening was Mr. Amardeep Phogaat – Actor, Model & Fitness Influencer. He presented medals to all the achievers and also congratulated the proud parents.
He said sports play a vital role in everybody's life and one should carry on playing. Especially girls should learn Martial Arts as throughout their life it will give them confidence.  He also presented mementos to the officials and appreciated them for their tireless & exceptional effort.
In this tournament the Achievers of the Year 2021 – 22 of Emerald academy were awarded by Master Shiv Raj Gharti.