Chandigarh based 60 years old Rashmi Sabharwal won the 'Super Classic" title at the recently concluded Mrs India Punjab 2018 beauty pageant held at Zirakpur. The event was organised by Mrs India Pageant and Production which witnessed the overwhelming response from beauties across the state at the grand finale. Sabharwal will have an opportunity to represent Punjab at the Mrs India Beauty Pageant which is scheduled from 26-30 July, 2018 at Chennai.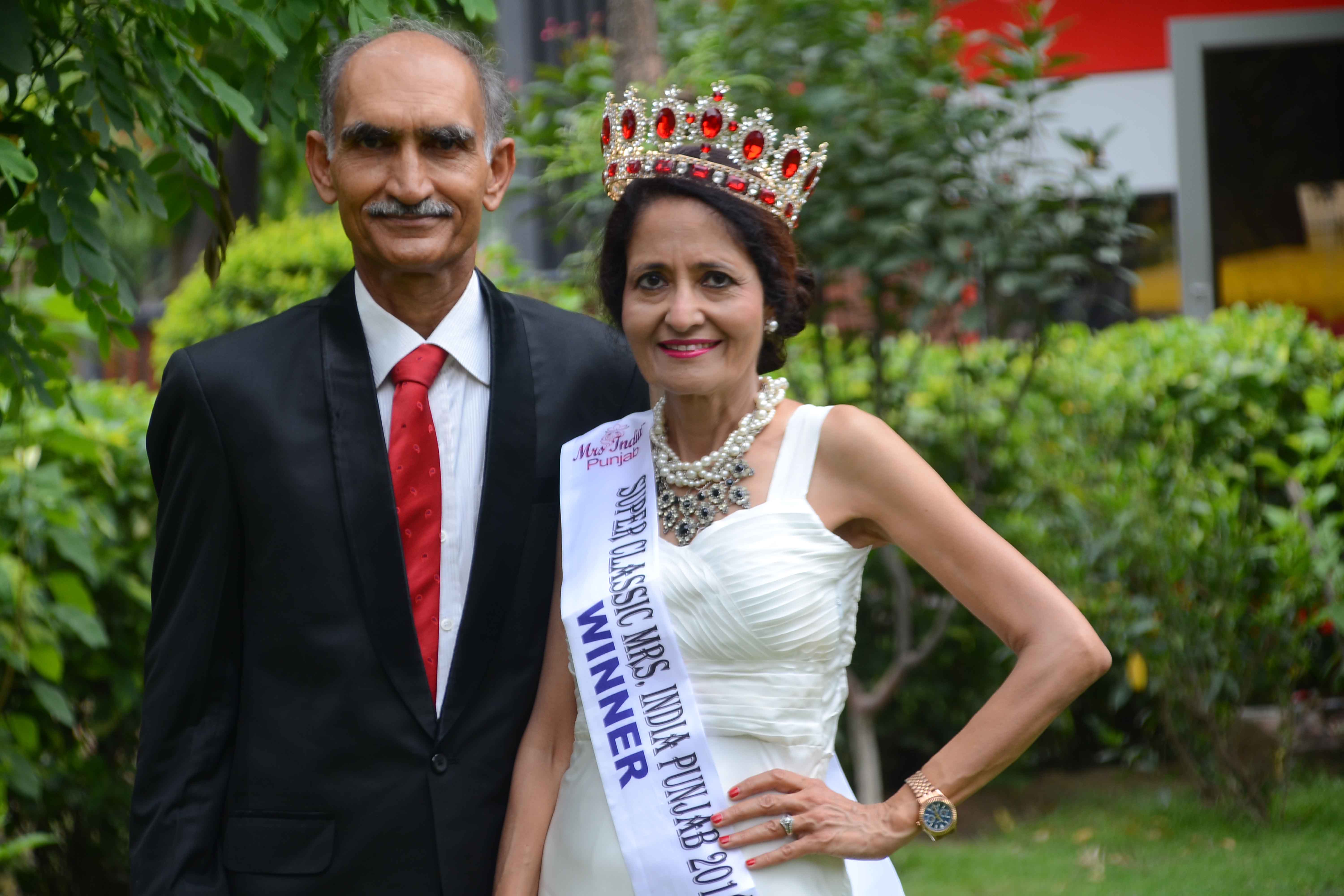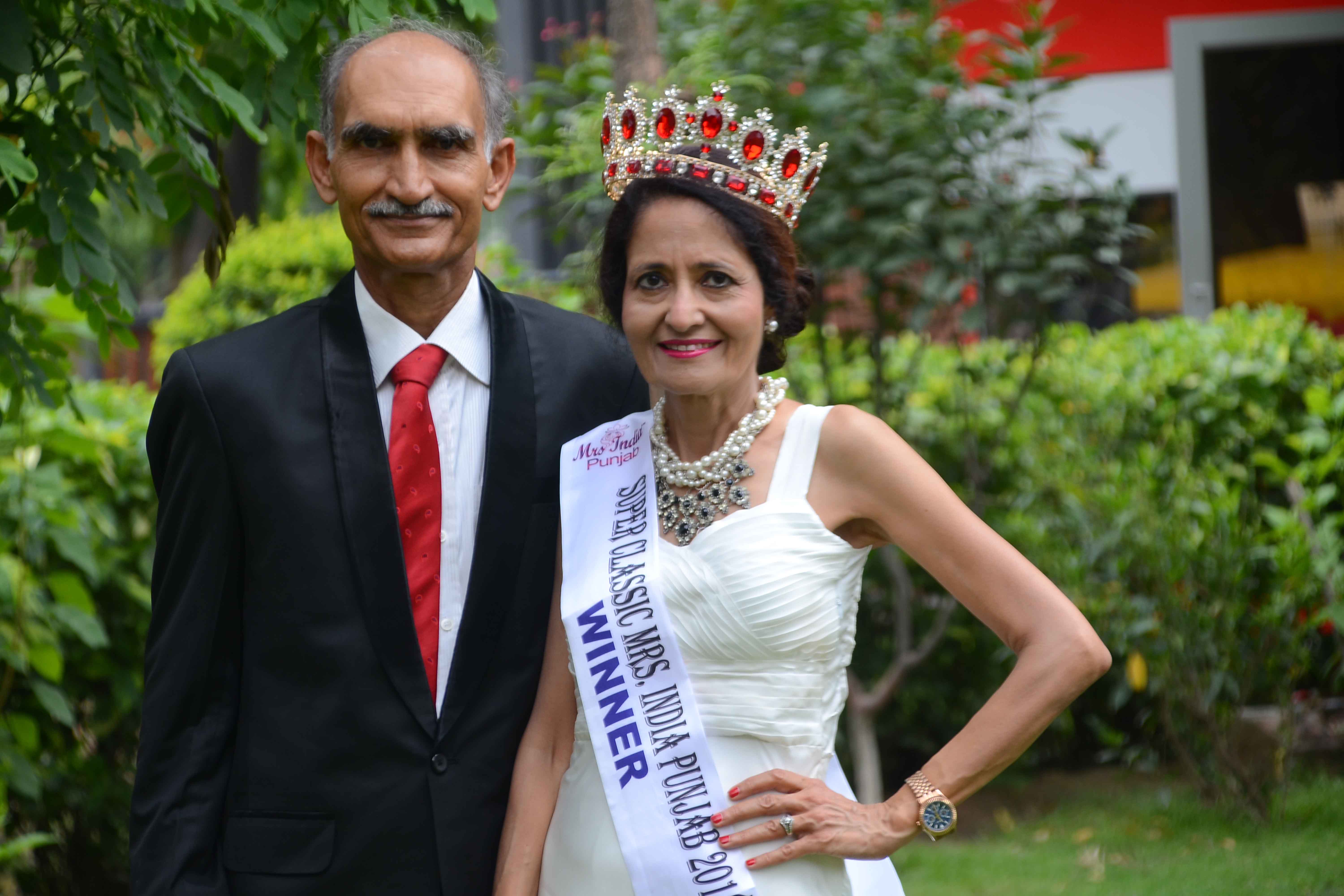 Born in Delhi but travelled across the country with her husband retired Col. VK Sabharwal, she now runs Mind Swift Academy. At 60 when people prefer to sit leisurely, Rashmi balances her office well along her other passions which includes Salsa dancing, motivation talks, play enactments, writing for journals, mentoring, teaching and above all her active participation in beauty contests.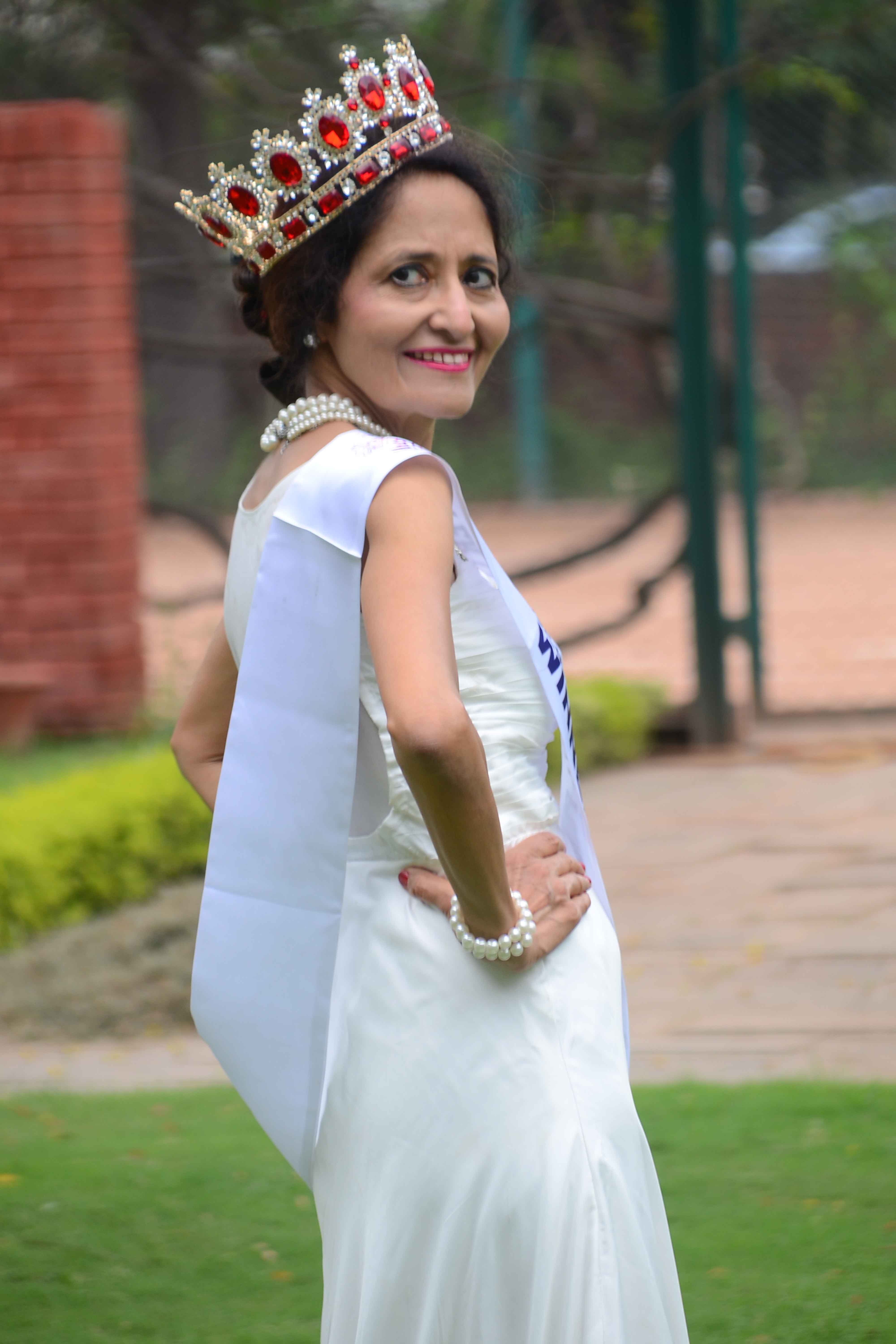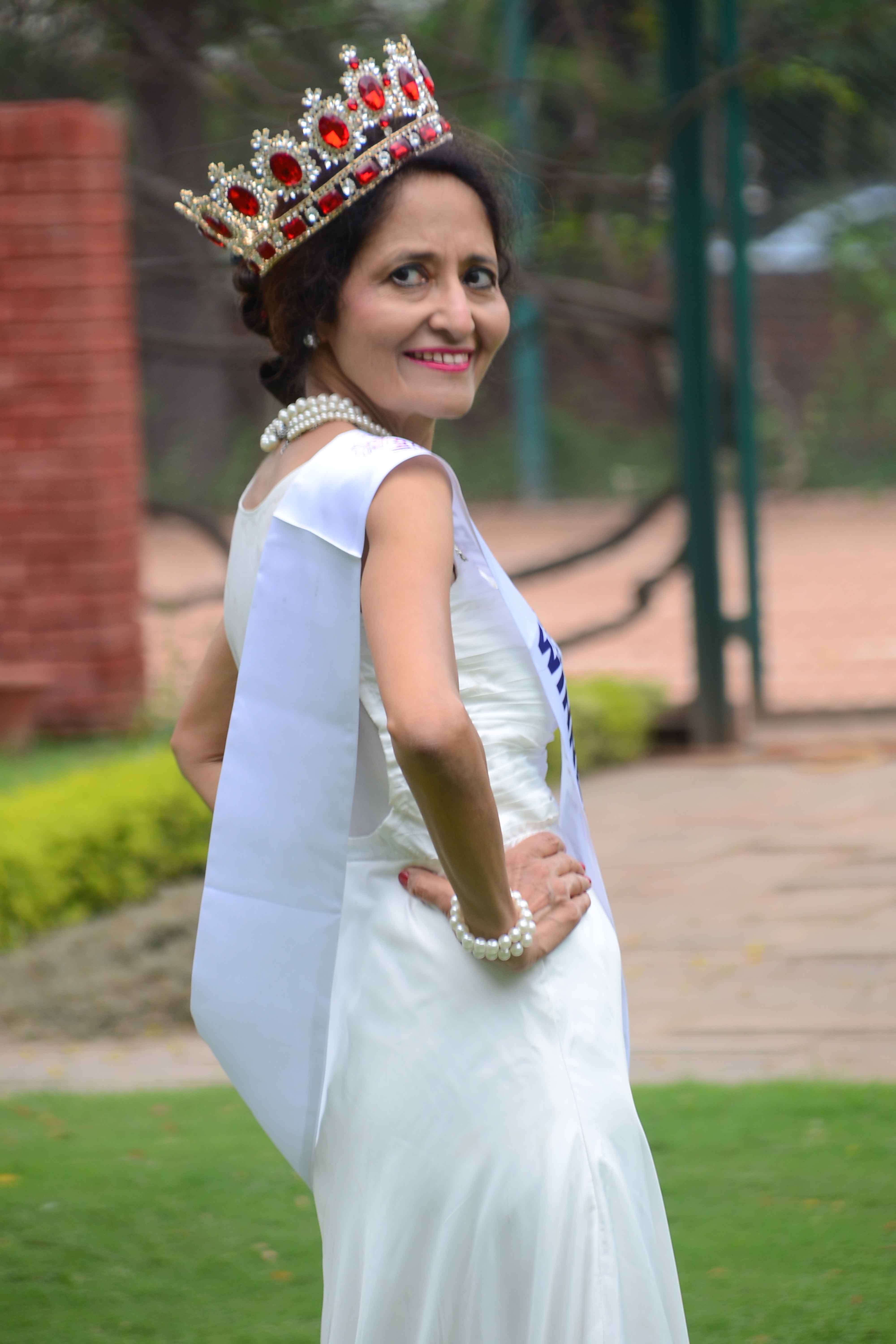 MA English & B.Ed by academics, Rashmi has taught prestigious Army and other schools across the country. Her interest towards beauty pageant aroused during the Army days where AWWA used to conduct fashion shows. He inclination towards beauty pageant took an exciting note when she won 'May Queen' title at the DSOI, Chandigarh in year 2010.  This couple has distinction to win four consecutive titles in their categories at the Rose Festivals.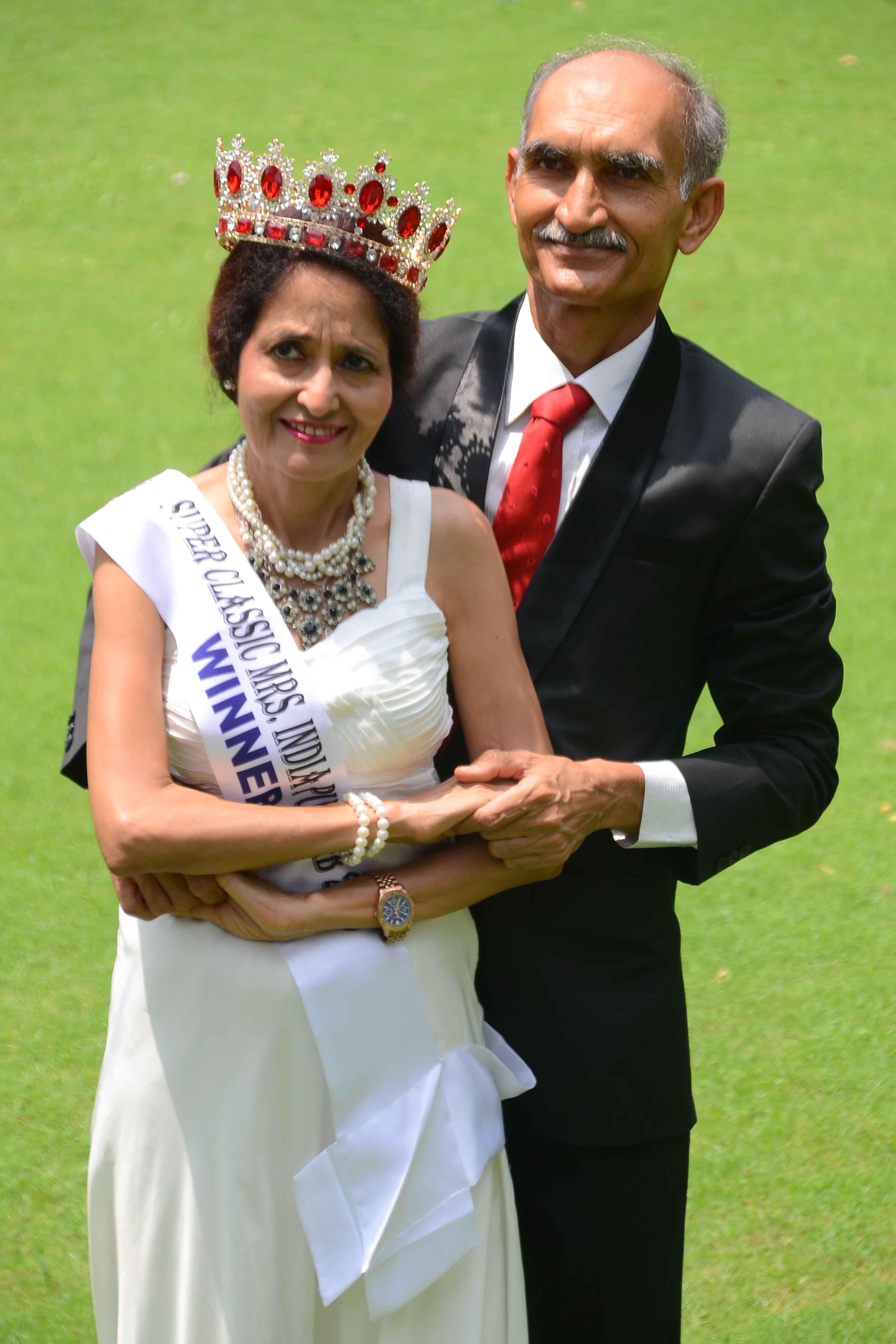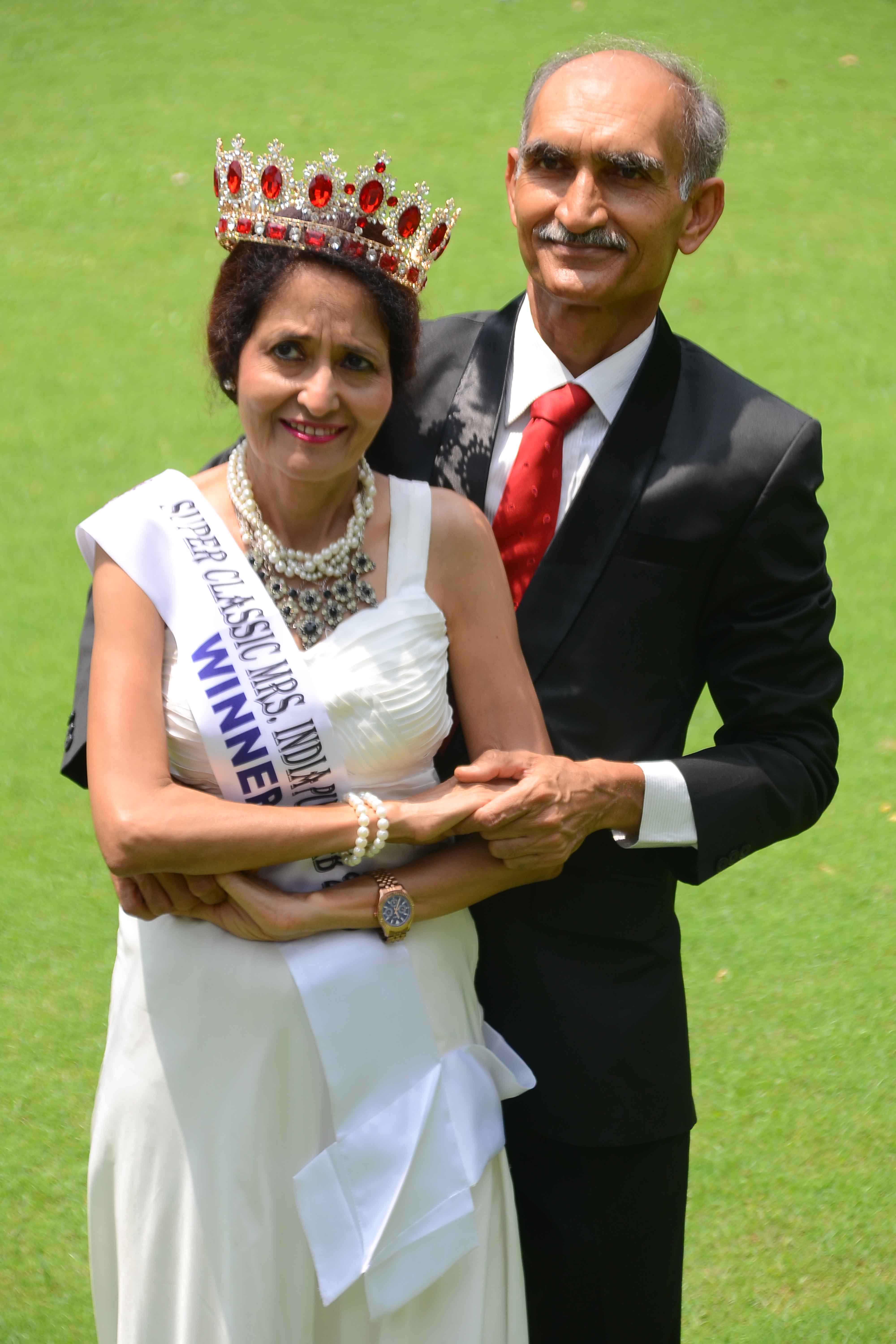 Rashmi believes that if one's 'thought process' is young it remains leave you young.
Tips from Rashmi's routine to stay young and fit
Wakes up at 5 in the morning and drinks lukewarm lemon water with turmeric.
Two hours devotion for Yoga, Meditation, Exercise and Walk in the morning
Intakes of fruits and dry fruits before breakfast
Variation in daily breakfast includes Oats, Dalia, Idlees, Poha & others
Reached office at ten, Intake of Curd or Lassi instead of Tea
Intake of lunch which is only cooked on earthen pots
A big no to food cooked in Pressure Cookers, Plastics and Micro waves
A short nap after lunch
A light dinner with little intake of carbs