Dr. Blossom Kochhar's love for nature and her philosophy of "what we apply should be as healing and natural as what we eat" lay the foundation of her range of aromatherapy cosmetics, Blossom Kochhar Aroma Magic. Every product is a special formulation of plants, essential oils, natural vitamins, proteins, flower extracts and other such countless nourishing ingredients found in nature. Her revolutionary concept of "Earth to Bottle" has evolved into eco-friendly services and green salons.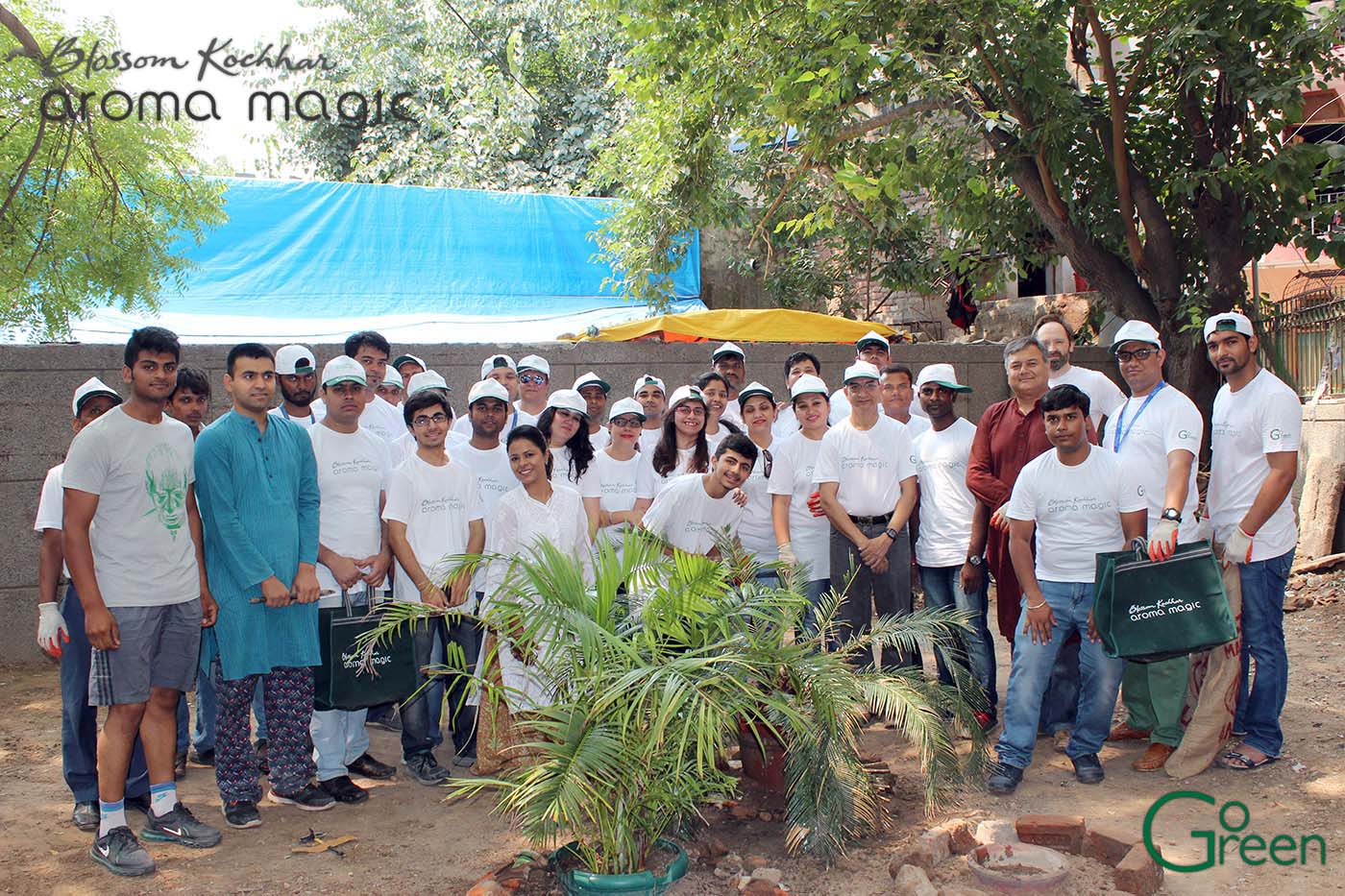 Dr Kochhar's love for environment led to an association with GiveMeTrees Trust, one of the largest community-based voluntary tree planting and conservation movements in the world. The association has flourished in the last three years and has resulted in various campaigns and projects. The company did a composting project where we involved more than 100 families.
Airing her views on environment day, Dr. Blossom Kochhar says, "Whenever we get a chance we should plan a tree. If you don't have enough space to plant a tree, buy a potted plant and nurture it. This not only contributes to the environment but will also purify the air around you. Once they are big enough give it away to a nursery for further nurturing and growth. Plant A Tree and Go Green."
In these three years, the company has implemented the policy of 1 Tree per Day and 36 Tree Plantation drive. Under these we have planted over 6000 trees. We have focussed to plant more native trees such as Neem, Peepal, Jamun and Philkan, as they are easy to plant and preserve.
An 'Adopt a Tree' campaign was mainly targeted on the students and teachers in the schools of Delhi. The campaign trained 1000 students on how to plant and nurture the saplings. Each student was given a sapling each of native trees (neem or jamun) for them to nurture. The school teachers, principals and students took an oath that they would look after the plant for three years.