13.0 CR. RELEASED BY THE MINISTRY OF URBAN DEVELOPMENT
ALL MUNICIPAL AUTHORITIES TO ENSURE TIMELY COMPLETION OF THE PROJECTS
NEXT REVIEW MEETING TO BE HELD ON APRIL25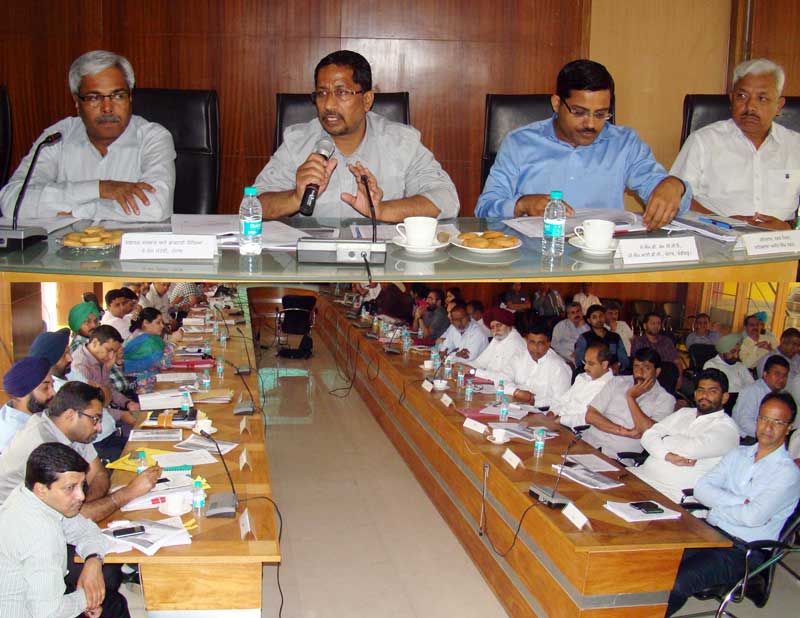 NewZNew (S A S Nagar) : Mr. Anil Joshi Local Bodies Minister said that as many as 2, 14,882 households have been identified under Swacch Bharat Mission (SBM), for provision of sanitary toilet facilities.
While reviewing the progress of the projects under SBM, he said that 65,000 households would be covered in the first phase of SBM for which Rs. 13.0 Cr. has already been released by the Ministry of Urban Development.
Expressing concern over the 13.8 % households in urban areas do not have a sanitary toilet or practice open defecation, the minister said that Rs. 23 Cr. has been sanctioned under Solid Waste Management (SWM) component for Amritsar and its adjoining 11 ULBs to construct modern lavatories. Patiala, GMADA and Pathankot SWM projects would also be executed under the mission in next phase, said Mr. Joshi.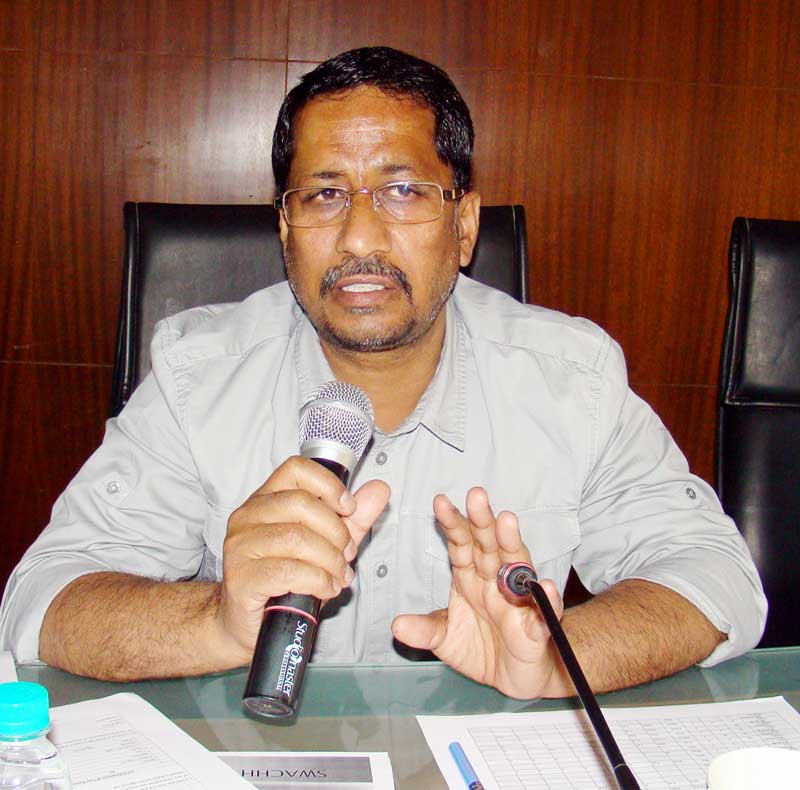 All municipal authorities have been issued directions to ensure timely completion of the projects undertaken by the government. They have also been asked to identify beneficiaries as per SBM guidelines and start awareness campaigns for public.
The meeting was attended by Mayors, Commissioners of Municipal Corporations, Regional Deputy Directors and other officials from state Local Government Department. Components of Swachh Bharat Mission namely; construction of household toilets, conversion of insanitary toilet into sanitary toilet, construction of community & public toilets, solid waste management and awareness generation were discussed.
The Urban Ministry has sanctioned for Capacity Building and Public Awareness components of Swachh Bharat Mission 4.32 Cr and Rs. 1.08 Cr respectively. Out of 165 ULBs, 27 ULBs have uploaded their sanitation infrastructure data on the MoUD website and municipal authorities have been directed to upload their data by 25th April.
The minister appraised the forum that, the process of beneficiary identification has been started in the State. Application forms related to grant of incentive under SBM and related data has been placed in public domain on the PMIDC Website. The next meeting and awareness seminar is scheduled on 25th April.