NewZNew (Chandigarh) : India's leading agri commodity exchange, NCDEX has partnered Prasar Bharati's DD Kisan to provide Spot as well as Futures prices of  agricultural commodities. The Exchange will help the soon-to-be-launched DD Kisan Channel to showcase the developments in the primary markets in addition to producing a pro-bono half an hour weekly show aimed at farmers.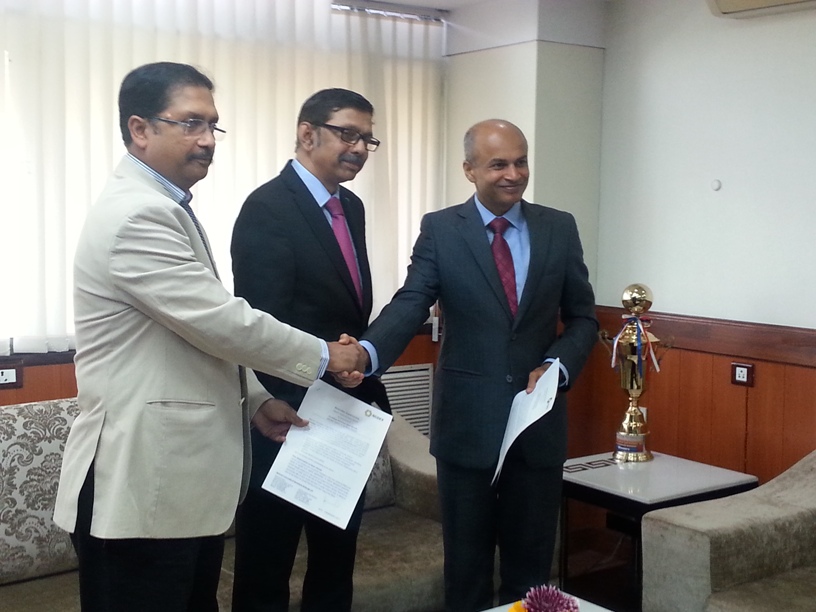 In the run up to the launch of the ambitious Central Government project, DD Kisan has roped in  NCDEX as its Knowledge Partner to increase awareness about markets amongst the viewers of the channel. Mr. Ranjan Mukherjee, Additional Director General and Head of DD Kisan operations and Mr. Samir Shah, MD and CEO of NCDEX signed a MoU in the presence of Dr. A Surya Prakash, Chairman, Prasar Bharati late last week.
"At NCDEX, our endeavor is to actively contribute to the social and economic development of farmers and build a better sustainable way of life for rural communities. We strive to enable even the smallest farmer to get access to a wider market and enjoy benefits of transparent price discovery.  We are enthused by this path-breaking initiative by the government and stand committed to strengthening it through the vast and in-depth knowledge reserves that we have built over the last decade" said Samir Shah, MD & CEO, NCDEX.
In addition to up-to date information from various 'mandis' across the country, NCDEX will also throw light on developments in warehousing, post-harvest management including assaying, grading, financing among others.  With a strong footprint across the country, NCDEX has an ear to the ground about developments across commodities and agrarian societies. Besides providing data for price tickers, NCDEX will also provide news stories, expert analysis and feature stories to showcase the economic turnaround stories from hinterlands and rural India.