NewZNew (Bangalore) : Three 11th Grade students of Greenwood High – Swapneel Chouhan, Siddharth Kumar and Vaibhav Ojha have come forward to organize a marathon – Run in the Sun. The marathon will be held at KTPO, Whitefield on Sunday, 19th April, 2015. Around 1200 – 1500 people are expected to take part in the run. The event has three runs – 5KM, 10KM and 21KM.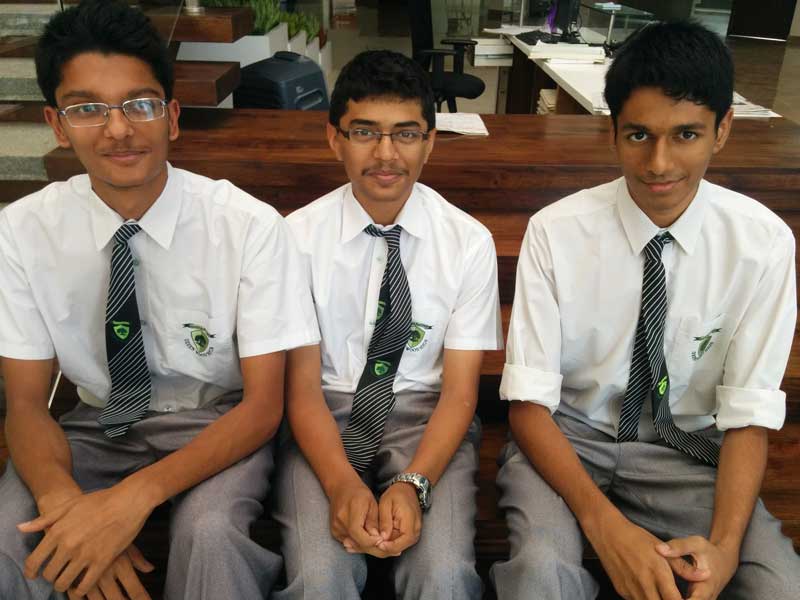 The entire proceeds of the event will go towards GoSports Foundation, an organisation that aims at improving the quality of sports in India and form a much needed support structure for India's future Olympians.
The aim of our event is to spread the message – "SPORT MATTERS" & promote and encourage a healthy lifestyle. We will also be raising awareness about juvenile diabetes and how sports can play an important role in the cure of this disease. We aim to raise as much money as possible for GoSports Foundation so that they can provide our athletes with better facilities and opportunities, said Swapneel Chouhan, who has spearheaded the run.
"It's a wonderful initiative by our students for a social cause. At Greenwood, we always strive to inculcate and impart the importance of community services from the root level and strongly encourage and support such noble initiative. Despite the fact that they are young, their talents and innovative ideas never fail to impress us, said Ms. Niru Agarwal, Trustee, Greenwood High International School.