6th Edition of TiECon 2021 to be held virtually from March 18th 2021: The 6th Edition of TiECon 2021 will be held virtually this year from March 18 to 20, 2021.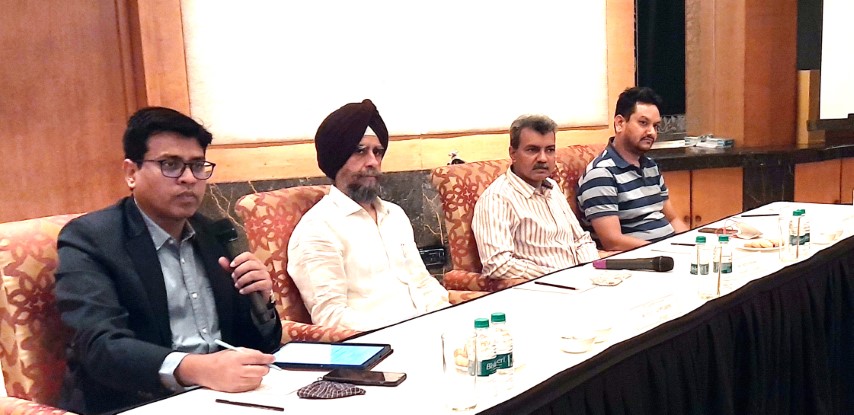 Commensurate with this year's theme of Adapt Overcome Improvise, it is believed that this conclave will unleash a wave of positive optimism across the entrepreneurial community of the region. The same was announced by senior office bearers of TiE Chandigarh chapter at a press conference held in Chandigarh today.
The 3-day long power-packed summit will include inspiring talks and exciting discussions by 60+ stellar personalities including from the Government of Punjab and leading Companies and Institues from India and abroad.
Some eminent organizations and Institutes are CEO& Co-Founder Swiggy, CEO & Co-Founder Clovia, CEO Policybazar.com, MD Accenture, Japan, Director SMB Facebook India, MD India Etsy, CSO- OYO, Directors and Professors from ISB, Professor from University of Michigan, STPI to name a few,  as well as entrepreneurs from the region who have made their mark in contributing to the eco-system and providing employment to the local talent. 
50+outreach events in the form of value added sessions of marketing, finance, team building, design thinking have been conducted on the side-lines of TiECon in colleges, Co-working spaces, EDCS and BMOs.
It was also shared during the press conference that Tri-city and the States of Haryana, Punjab, Himachal and J&K are fast emerging as the new destination for Start- ups and Entrepreneurs. 
Government of Punjab is fast realizing the potential of setting up a start- up and incubation hub in the region to give opportunities to the youth of Punjab.This is a step in direction to try and make the young and deserving entrepreneurs of the region as job givers instead of job seekers.
TiE Chandigarh, a non to profit organization comprising CEOs, founders and prominent businessmen of the region, in its efforts to boost the ecosystem of the region organises the largest entrepreneurial conclave titled "TiECon" annually. 
TiE Chandigarh is the sole TiE Chapter beyond Delhi and in the last 14 years, has made strong roots in Chandigarh, Punjab, Haryana, Himachal Pradesh, and, Jammu & Kashmir. It has continuously taken the lead and hopes to build on its strength to create an increasingly positive ecosystem for entrepreneurs and investors.