The city is all set to take rugby's toll with hosting first ever 6th Senior National Rugby Sevens Championship from June 22 to 24, at Panjab University grounds, here. The Opening Ceremony of the Championship will be held on 22 June at 11am at Main Grounds PU and His Excellency Governor of Punjab will be the Chief Guest .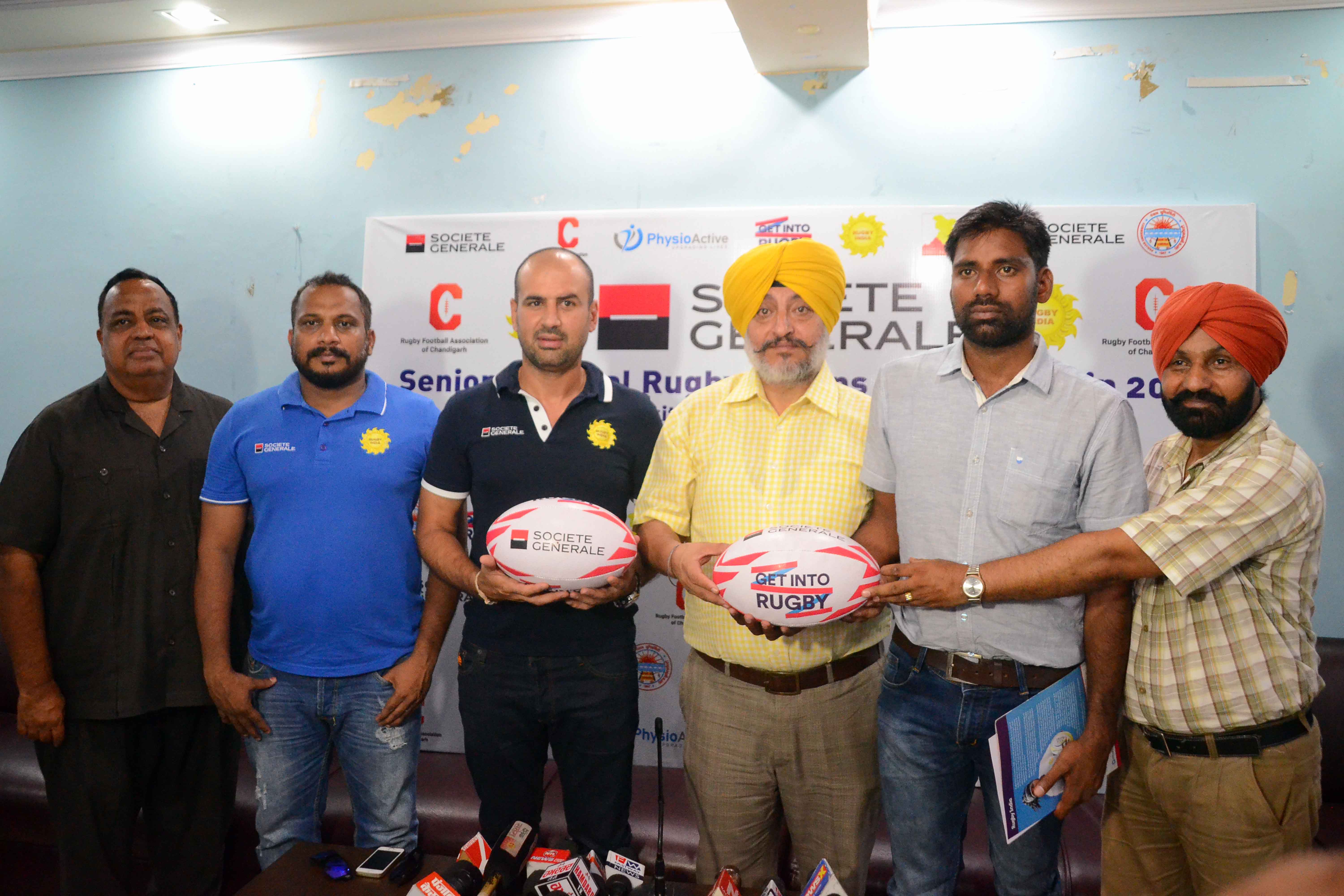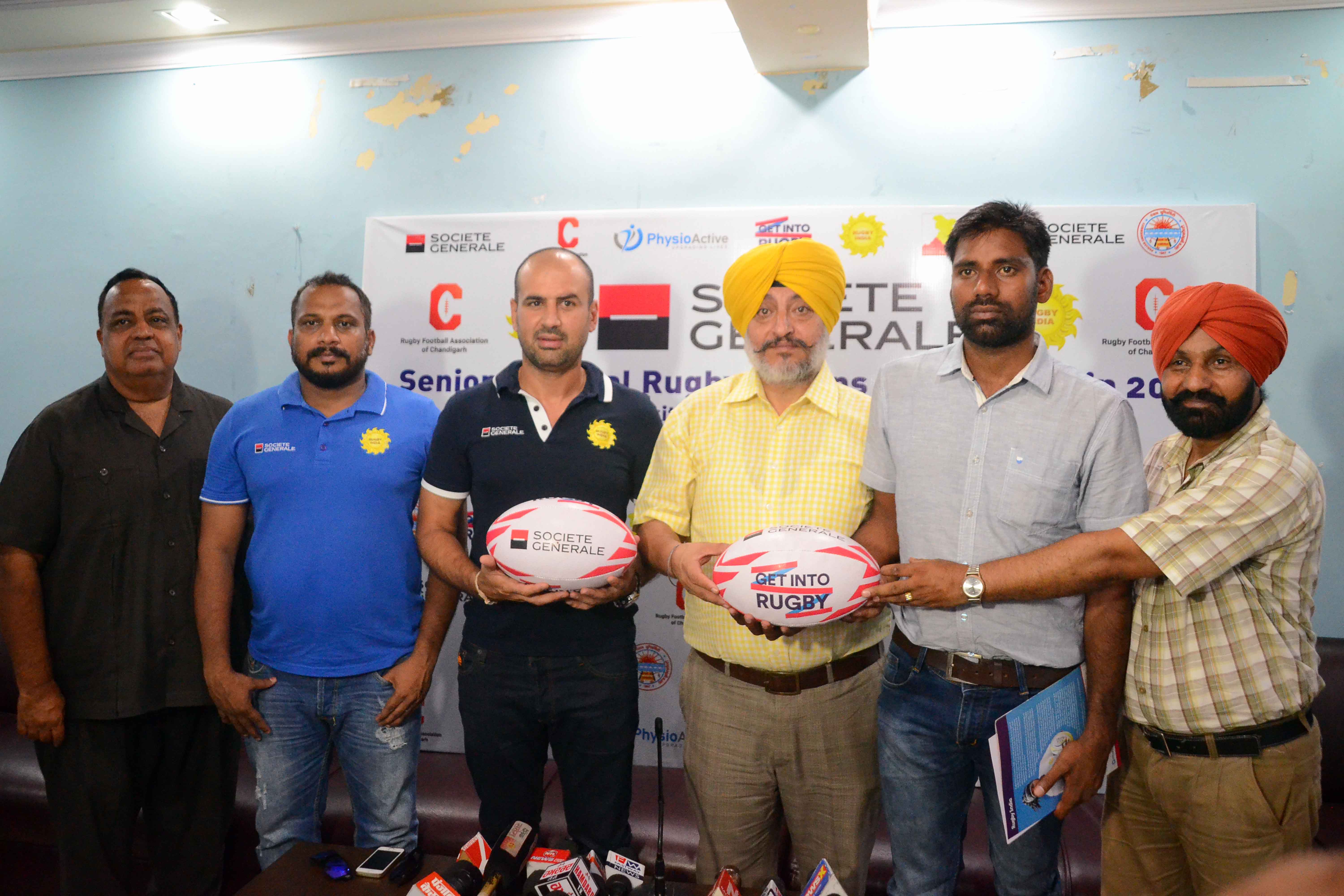 A total of 24 players, 12 each in men and women categories, will be representing the city in the upcoming nationals. The championship will be conducted by Chandigarh Rugby Football Association, under the aegis of Indian RugbyFootball Union, at grass grounds of the university.
In this championship more than  750+ men and women athletes and officials from 25 state & U.T. associations of Andhra Pradesh, Chandigarh, Chhattisgarh, Delhi, Haryana, J&K, M.P., Manipur, Maharashtra, Odisha, Tripura, Punjab, Rajasthan, Telangana, Gujrat, West Bengal, Karnataka ,Kerala, Goa etc. along with team from services will participate.
Mahesh Mathai , Secretary General , Rugby India said ,"This is an exciting time for Rugby India given the increasing popularity that the sport is witnessing across nation. The overwhelming participation that we have recieved for this tournament we have ever hosted to date. With 25 states team in Men's category and 21 states in Women Category , this will mark biggest tournament we have hosted to date .The sport is growing rapidly across Chandigarh and it is encouraging to see the development work being carried out . I would like to wish all the participating teams the very best for the championship."
"We are extremely happy to be hosting this event in first time in  Chandigarh; it will be a big Rugby Football event  here! It feels great to share that our decision of holding the tournament in Chandigarh has received a positive response and is welcomed by all. Through such events, we not only want to encourage water games but also provide a platform to budding sportsmen who will get an opportunity and will be attracted towards the game" said Ranjan Sethi President of Rugby Football Association Chandigarh. 
Sevens is played on a standard rugby union playing field measures up to 100 metres (330 ft) long and 70 metres (230 ft) wide. [On each goal line are H-shaped goal posts. The goal post is on the goal line, informed Deepak Kumar Singh Secretary of Association.
Team: A team consists of seven players (instead of 15) having a total of five substitutes, with five interchanges. Duration remain seven minute halves, having maximum of two minutes half-time. If the matches draw after regulation time, it will continue into sudden-death extra time, in multiple of five-minute period. All conversion attempts are drop-kicked (instead of having the option to place-kick). There are scrums players and referees decide on advantage quickly.
Positioning: Forwards (Prop, Hooker, Prop) and Backs (Scrum-half, Fly-half, Centre and Wing
City will also host Asian Games (women) trials – PS Lamba Organising Secretary of Championship
After hosting the championship, the Indian RugbyFootball Union will also organise a three-day trial to select women's team for the forthcoming Jakarta Asian Games. The trials will be held from June 25 to 27. Meanwhile, a total of 24 states will participate in the men's category, while 21 teams will vie for the top honour in the women's category.