7 Reasons why you should include Zero Depreciation Cover in your Car Insurance Policy : There are some very handy car insurance riders that you can get along with your basic new car insurance plan. Among them, is the ever useful zero depreciation cover.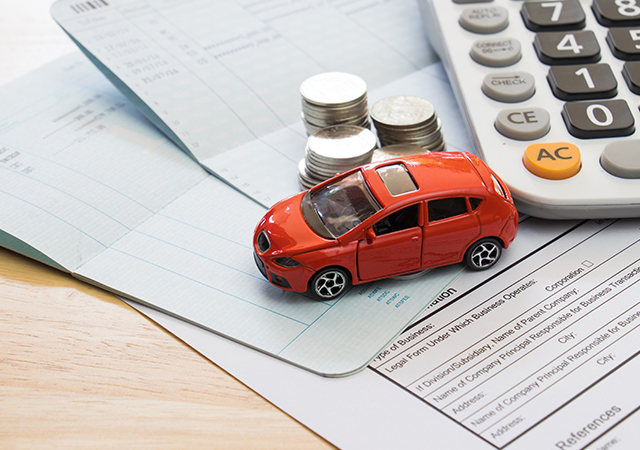 When you buy this cover, you get not one but a handful of benefits. Take a look at this article to know what these benefits are and how they can be of use to you.
Zero Depreciation Cover is an additional rider along with a comprehensive car insurance policy, which can be availed at an additional premium. However, this rider provides you a guarantee of no depreciation in case of a claim. This feature saves you from the worry of depreciation, especially if the vehicle is new, as the pinch is the highest at that time!
Why you need zero a depreciation cover in your car insurance policy?
It protects the value of the car: The main purpose of a zero depreciation car insurance cover is to protect the depreciating value of the vehicle. With time your car ages and becomes less valuable. When you buy a car insurance plan, the cover you get corresponds to the vehicle's current value and claims are made accordingly as well. With a zero depreciation cover, you never have to worry about getting a smaller insurance cover, as your plan will offer the highest possible cover for your car at its full value.
It saves a lot of your money: In the absence of a zero depreciation cover, you need to pay some money from your pocket. This is because the car insurance online plan only pays the depreciated value when a claim is made. If you add this cover to your basic plan, you stand to get a much higher claim and that leads to you saving your own money.
It allows you to replace the vehicle: Let us assume the worst happens and your car gets stolen. You will then have to replace it with another vehicle. But your insurance provider will only pay the depreciated value. This in all likelihood won't be enough for you to get a replacement vehicle. So get a zero depreciation car insurance cover and stand to get a full claim.
It is very easy to buy: You can buy a zero depreciation cover quite easily along with a new car insurance policy. You can simply go online, run a comparison and choose the best deal. You will have the cover instantly and you will surely find it at a very good rate as well.
It is inexpensive: One of the main reasons why you should get the additional protection of a zero depreciation cover is that it is relatively inexpensive. When you see the benefits it offers, you will find the price to be actually quite competitive. So keep this very important point in mind and proceed to get the best possible cover for your vehicle.
A basic plan may be insufficient: When you buy basic car insurance online, you don't necessarily get the best possible cover. This is why you need some riders. And since the zero depreciation cover is one of the most practical riders, you should most definitely opt for it. You will benefit a lot from buying this super-helpful rider.
The claim process is simple: Finally, you get to make claims very easily if you have this cover. Without this cover, complicated IDV calculations come into play and your claim settlement becomes a lengthy process. So get the zero depreciation cover along with your basic car plan and see your claims being paid out faster.
The final word
You can see how helpful a zero depreciation cover can be. So when you are planning to buy car insurance online, do explore your options and see what zero depreciation offers are available. Compare the different plans to see which insurer has the best offer and then you will surely have the best possible car insurance cover for your precious vehicle.