Air Pollution monitor – The Need to See the Invisible : Perhaps the greatest gift of all, our family not only gives us the courage to chase our dreams but also support us when we fall every time. Which is why, we do everything to make our family happy, satisfied and most importantly, safe at all times.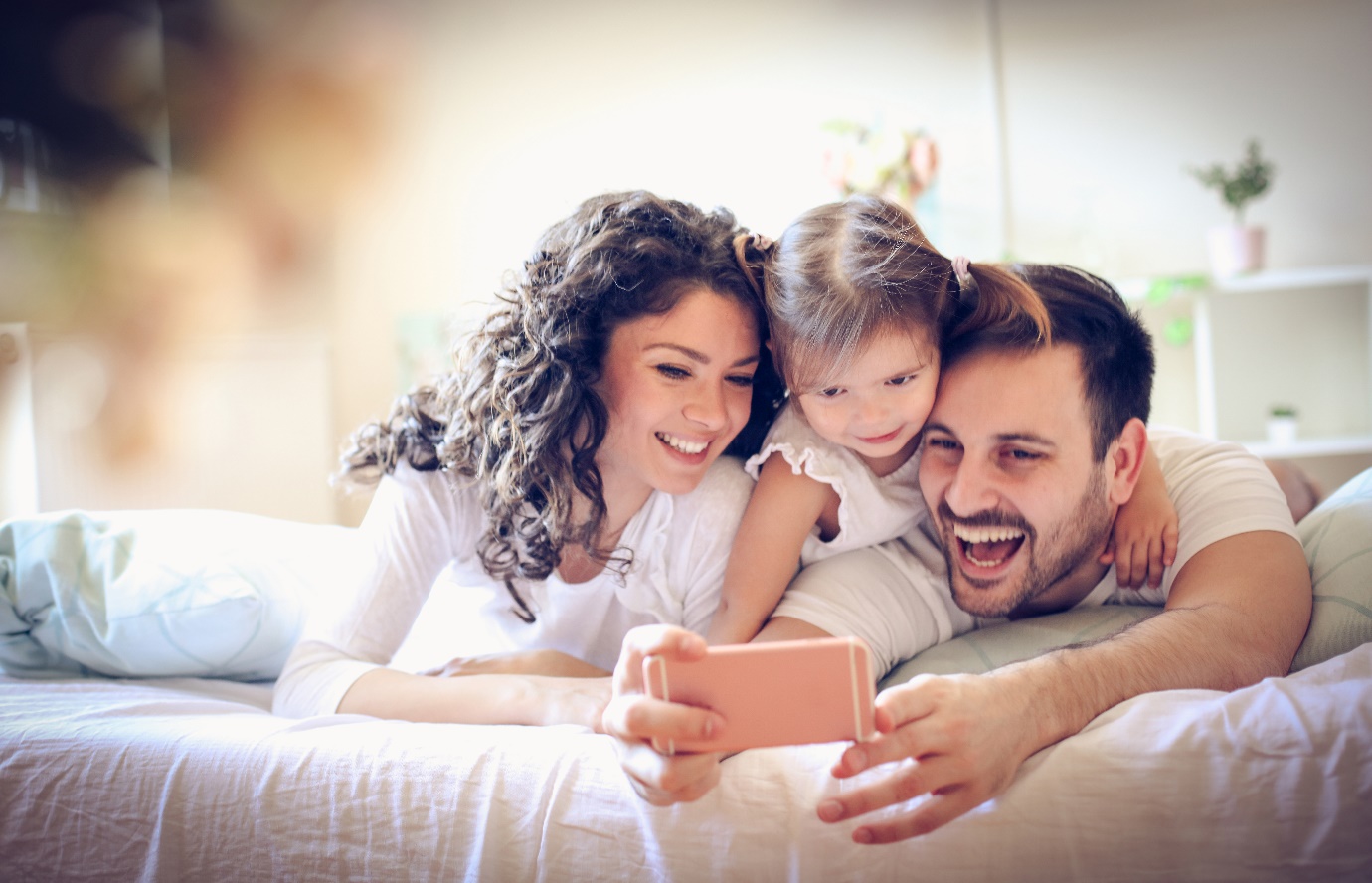 (image source: Shutterstock)
We double check the expiry date on foods, look out for factors that can harm them and work towards creating a healthy, thriving environment for them at all times.
It is, therefore, essential that we take steps to protect our loved ones from the deteriorating air quality all around too. We must know what we are breathing at all times, and importantly, control what goes into our lungs and bodies.
Why Should You be Concerned About Air Quality?
Rising levels of air pollution is a global issue, and each passing day, the situation is getting worse. Whether it is the air outside or inside our homes, the air around metro cities and tier-II cities is no longer fit for breathing.
According to the World Health Organisation, 92% of the world's population is exposed to damaging levels of air pollution. Even when we are inside our homes, we tend to breathe air, which is 2 to 5 times worse than outdoors (based on air quality data from the Environmental Protection Agency).
Why Do You Need an Air Quality Monitor If You Already Have an Air Purifier?
Sure, having an air purifier is an excellent option to improve the air quality inside, but it is equally important to know about the air inside at all times. It is only when you make a conscious effort towards knowing how bad the air inside is that you can ensure a cleaner, safer air for you and your loved ones at all times.
With a top-notch air quality monitor such as AirVisual Pro from IQAir, you can make accurate assessments of the air inside and take control of your home environment. These monitors are calibrated to detect any small changes in the indoor air quality and pinpoint the source of pollution.
Therefore, you can quickly know about whether your home is sealed correctly, if the air inside is harmful to breathe and you need to switch on the air purifier or when to replace the filters of the purifiers. To summarise, your home needs an air quality monitor because:
It helps ensure that the air inside is safe for you to breathe, at all times.
It gives you more control over your home environment.
It informs you about even the slightest infractions of the air quality inside.
What Makes an Air Quality Monitor Special?
Air quality monitors come equipped with cutting-edge, high-precision laser air quality sensor and AI technology to monitor and detect major detriments factors that affect your home's air, such as PM2.5, CO2, temperature, and humidity.
Further, these monitors come with an easy-to-understand display and mobile app connectivity. Thus, not only do you have around-the-clock access to the information on the quality of air inside your home, but anyone in your family can understand the displayed data on the device.
Air quality monitors also have a, portable, light-weight design that makes them that much easier to move them from one room to another.
Factors That Contribute to Poor Indoor Air Quality
Typically, the air inside our homes comprises fine particulates such as PM 2.5, CO2 and humidity, which are invisible to the naked eye and yet harm the quality of the air we breathe. Out of these pollutants, PM2.5 is especially harmful to our health as they can settle deep inside our lungs when inhaled and even reach other organs through the bloodstream.
Let us see, what factors contribute to the poor indoor air quality:
PM2.5
These are floating particulate matter, smaller than 2.5 micrometres in diameter. Exposure to these small particles can cause the following health issues:
Short Term – irritation of eyes and throat, irregular heartbeats, asthma-attacks.
Long Term – lung damage, cancer, increased the likelihood of lung infections, reduced capacity and function;
CO2
Essentially a gaseous pollutant, CO2 is produced through human respiration (breathing) and can quickly build up in a poorly ventilated room. Inhaling copious amounts of CO2 can cause:
Drowsiness
Lapse in concentration
Headaches
Temperature
The temperature inside your home is another factor that contributes to poor indoor air quality. If the temperature inside is too high, you may develop symptoms such as a headache, irritability, and fatigue.
Humidity
While an increase in the moisture is associated with decreased work performance and sleep quality, it can also lead to fungal and bacterial growth inside your home.
What are the Benefits of Having an Air Quality Monitor?
Having an air quality monitor in your home serves the following purposes:
Extend your air filter's life and save thousands of rupees annually
Know when you need to run the air purifier
Optimise the usage of the air filter
Identify any air pollution leakage from outdoors
Increase confidence that you are breathing pure air at all times
What Features to look for in an Air Quality Monitor?
There are some high-performance air quality monitors in the market today, which let you track, foresee, and act against invisible threats in the air. In general, top-notch air quality monitors such as AirVisual Pro come with a variety of features such as:
5 sensor (to detect fine particulate matter ~ 0.3 to 2.5µm)
A temperature sensor (to detect changes between -10 to +40°C)
Humidity sensor (to detect changes in humidity between 0 ~ 100%)
CO2 sensor (to detect CO2 level between 400 to 10,000 ppm)
Indoor & Outdoor AQI (Air Quality Index)
Weather & AQI forecast
Easy Integration with a smartphone app and receive information on mobiles, tablets, desktops and smartwatches
The Invisible Will Not Go Undetected!
Now that you know how air inside your homes is harming your family's health, you must take steps to improve the air quality of your home.
While the air purifier will help you filter out allergens and airborne pollutants, the air pollution monitor will help you monitor any changes in the level of gaseous contaminants in the indoor air.
Further, these monitors allow you to monitor the temperature and humidity of any room from a distance. Therefore, if you wish to buy air pollution monitors from IQAir in India, head to BreatheEasy – the exclusive and official partner of IQAir in India.