RCED holds Entrepreneurship Development Programme for Urban Poor Youths : An Entrepreneurship Development Programme (EDP) is being organized by Regional Centre for Entrepreneurship Development (RCED), Sector 35-B, Chandigarh on behalf of Municipal Corporation, Chandigarh.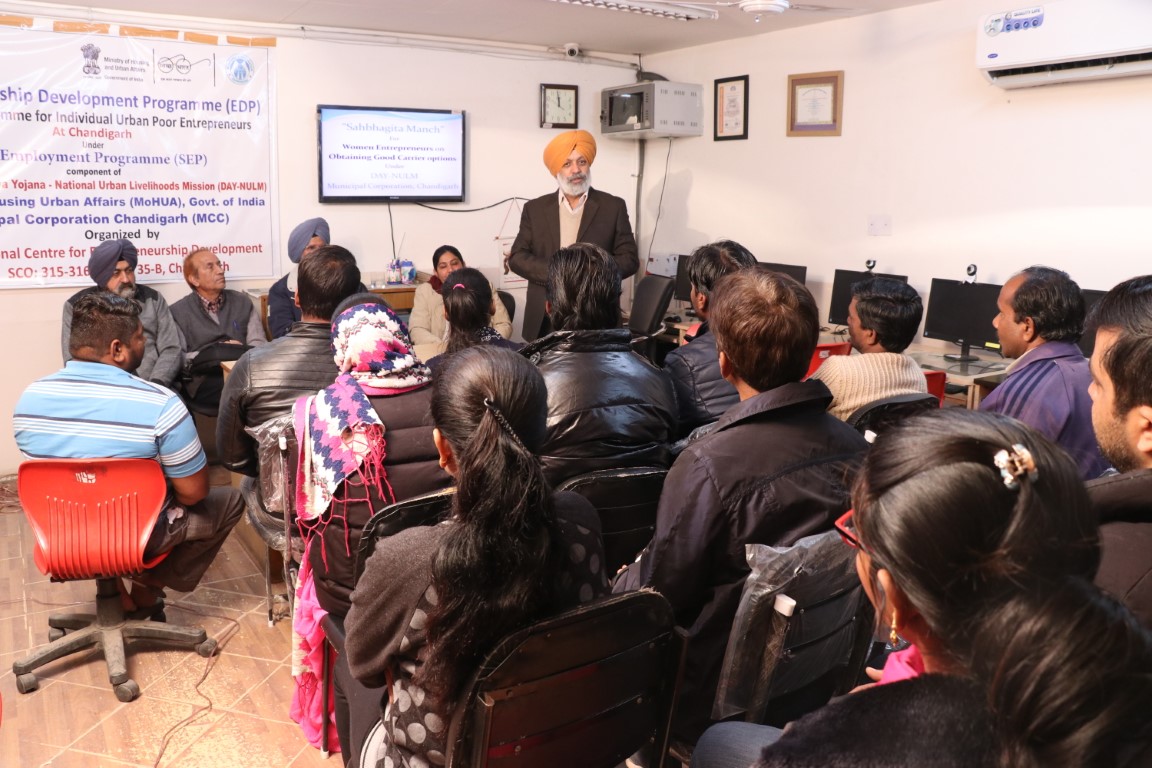 The programme is being held for individual urban poor beneficiaries under the Self-Employment Programme of Deendayal Antyodaya Yojana, a scheme of Ministry of Housing and Urban Affairs, Govt of India.
Loan has been sanctioned to 30 youths belonging to poor families of Chandigarh for setting up their micro enterprises. The loan amount ranges from Rs 35,000 to Rs 2 lakh. Muncipal Corporation Chandigarh has identified the candidates and they will get interest subsidy on their loan amount.
Objective of this EDP is to spread awareness about other facilities available from various departments for promoting micro enterprises. The candidates are going to start ventures like handicrafts, artificial jewellery, maniari work, beauty parlor, electrical, mobile accessories, Punjabi jutti, crockery and vegetable business etc.
Inaugurating the programme, Mr Paramjit Singh, Principal Director, RCED said, "Entrepreneurship can be a good career option and  there is great charm in being an entrepreneur."
Other officials who took part in the session, included Mr Harkit Singh, FLCC; Mr Balbir Singh, Adviser, RCED; Ms Ramnik Kaur, MCC officer and Ms Pooja, Project Officer, RCED.