eduVelocity Global takes great pride in announcing  our Class of 2018's stellar performance—over 400 admissions offers from top-ranked "best fit" universities across the globe with scholarships of more than US $3.6 million – at  its annual event, Jubilation 2018, at Hyatt Regency, Chandigarh, on Saturday 14th July,2018.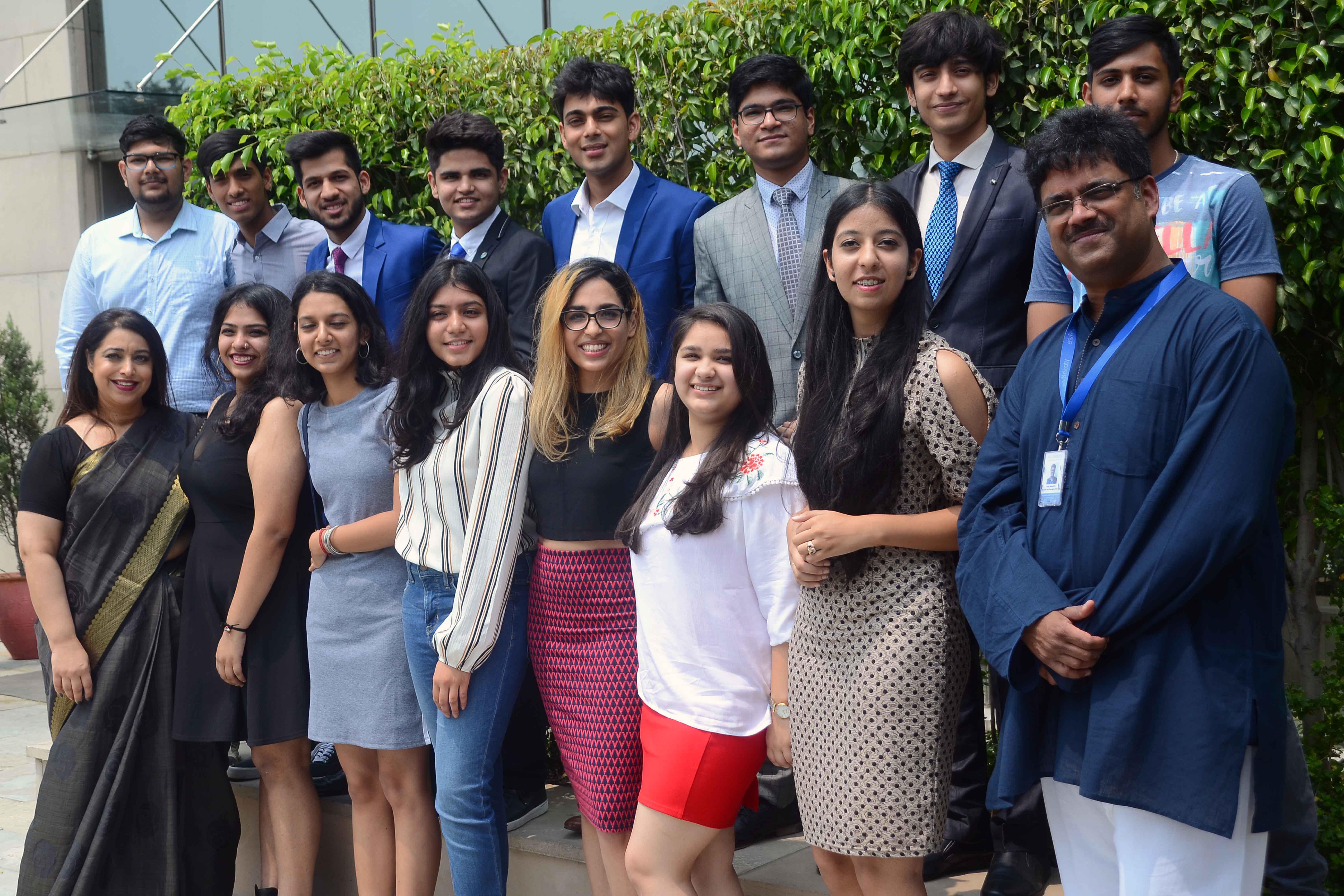 From engineers and computer scientists, to anthropologists, culinary artists, industrial designers, film makers, healthcare leaders, psychologists, luxury brand managers, international policymakers, creative writers, lawyers and even a kinesiologist… our Class of 2018 includes undergraduate and graduate students with an amazing diversity of interests and backgrounds, personalities and personal aspirations about shaping global careers for themselves. Yet, what they share in common, today, are multiple admissions and scholarship offers from the overseas universities that best fit their dreams about tomorrow.
For us at eduVelocity, there could be no better reason for celebration and jubilation.
Our Class of 2018 were accepted at Ivy League universities like Cornell and UPenn – Wharton, to such highly selective privates like SCAD and Georgetown University; to "public Ivys" as University of Michigan, UC Berkeley, UC Riverside, UMass Amherst, UNC Chapel Hill, UW-Madison, and University of Illinois Urbana Champagne; to University of British Columbia, University of Toronto, McMaster University, McGill, and other world-ranked Canadian universities; to several G8 universities in Australia; universities like Groningen and Leiden in Europe; as well as universities like Cambridge, Manchester and Warwick in the UK.
Says, eduVelocity Global founder and Managing Partner, Vinu Warrier: " I cannot think of a more meaningful way of spending my time than in helping bright talented young students finding good homes across the globe where they may fully realize their potential to make a difference in the world. I am so very proud of our Class of 2018!"
Quoting Punita Singh, Branch Head, Chandigarh and Director Admissions and Counseling, eduVelocity Global Counsels, "eduVelocity has been pursuing a singular goal for the last four years, i.e. finding the best university for every eV student. We firmly believe in the philosophy, that while all of them might not have the same talent, we at eV should ensure equal opportunities for all our students because each is a star in the making."
To the students she says, "… buzz around, fly around, collect lots of knowledge, lots of experience and do not be scared to fail. Don't let anyone tell you that you can't fly, and soon, trust me, you will soar like an eagle."