Shinde to pitch against Thailand's Nathwan Pantong on July 19 in Singapore
The local OTY Cabs announced today to support the emerging Mix Martial Art player, Ms Rashi Sandeep Shinde, who is leaving to Singapore to fight against Nathwan Panthong of Thailand on 19th July during the One Warrior Series of Mix Martial Art Fight. There will be three rounds of 5 minutes each.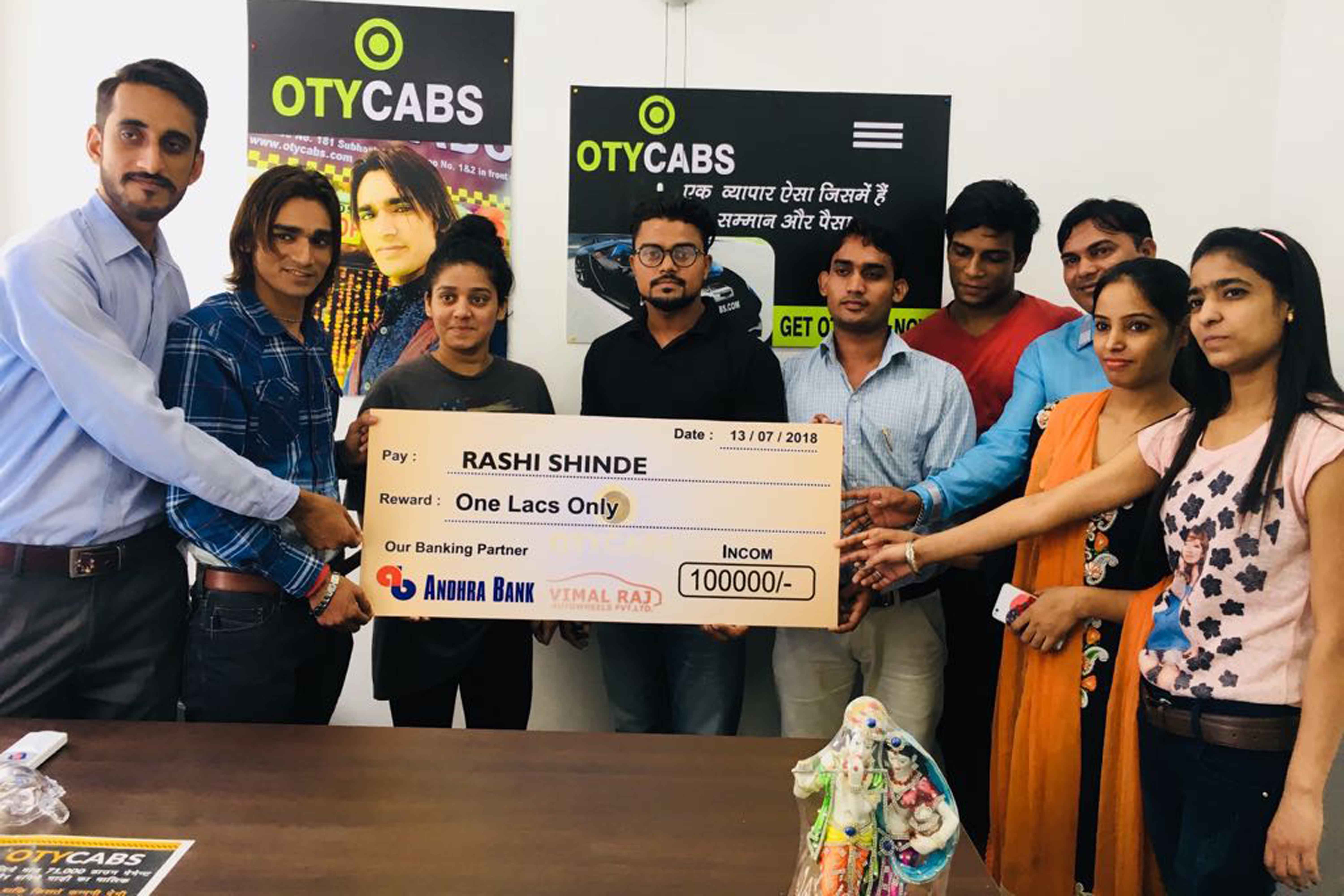 Rashi, a promising player has won many prestigious fights in the past, including Supremo Championship Trophy 2017, Reebok 2017 MMA Fight and Maharashtra Mayor Cup 2017 among others.
Ombir Singh, Director, OTY Cabs and a Marshal Art Expert himself, said, "We have a desire to boost up morale of Indian players. Under our CSR policy, we have decided to support needy players of the region."
Ajay Chopra, Director, OTY Cabs said, "Rashi Shinde will compete in the 48 and 52 Kgs categories. We will continue to support aspiring sports persons in future also."
This initiative is also supported by Vimalraj AutoViews Private Limited. Those who were present at the time of this announcement, included Vijay Kumar, Rana Rudra Pratap Singh, Anu, Gulzar, Rajesh Kumar, Gurpreet, Sukhwant, Manpreet, Kalpana and Amit.
OTY Cabs provides all types of transport services from luxury cars to party buses. It has experienced and trained drivers who ensure comfortable and safe travel.