72th Independence Day celebrated NIPER SAS Nagar
National Institute of Pharmaceutical Education & Research, Sector-67, S.A.S. Nagar celebrated 72th Independence Day at its Campus. Prof. Raghuram Rao Akkinepally, Director, unfurled the National Flag followed by recitation of National Anthem. This year NIPER was having special guests from 11 countries who are participants of ITEC program to this celebration.
In his address he paid tribute to the martyrs of the country who laid down their lives for security and development of the country. He said Since the historical day on 15th August 1947, we have evolved as nation in which science and technology is respected.  We adopted the highest values in science and technology, progressed to be recognized as a country with many scientific merits. He shared that according to one survey, there are currently 123 democracies in the world of all 192 countries.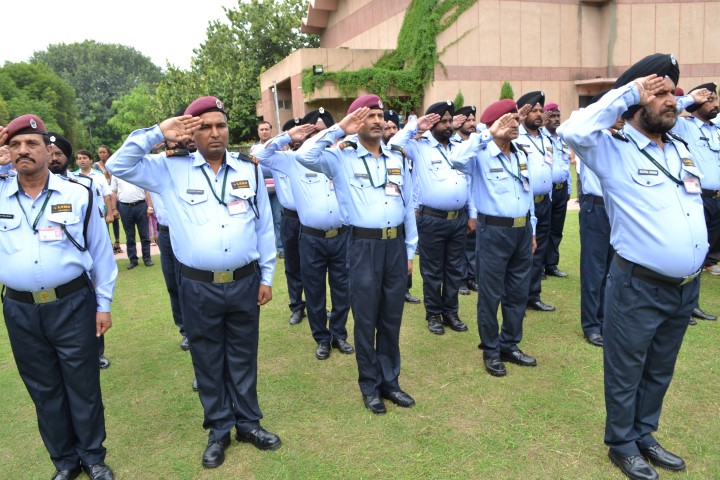 He added that Government of India is giving utmost importance to the health of every citizen of India.  It started world's largest government funded health care programme during the past one year. We are working in this health service sector.  Our institute is directly contributing to the health sector of India. We are involved in drug design, drug discovery and drug development, which are indirectly part of the grand plans unveiled by Government of India during the budget 2018.  This new policy shall be giving many opportunities to the pharmacy professionals in the country. With an increase in the health insurance cover to the citizens of India, the requirements of improved standards in pharmaceutical field also shall be emerging.  This necessitates that NIPER should extend its quality education and research components to quality in pharmaceutical management, stability of products, distribution of drugs, etc. NIPER should establish very high standards in technology transfers, dosage forms, bioavailability tests, etc.  It will be our endeavour to bring out significant change in our pharmaceutical field keeping pace with the Government efforts in making India a very healthy nation, on par with all the rich nations.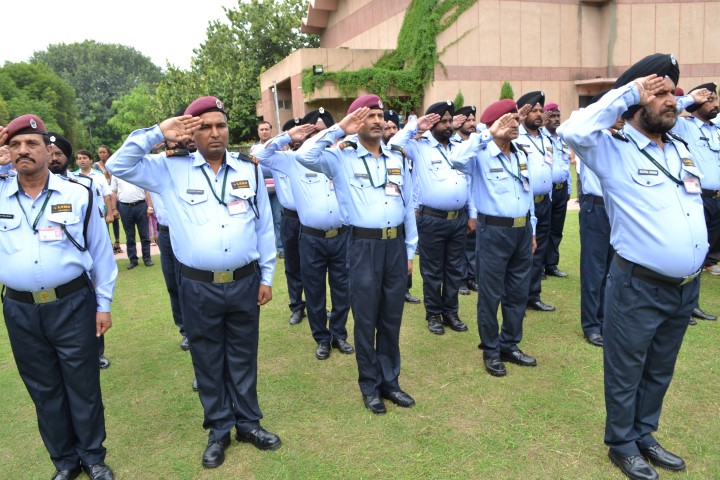 The challenges in our field are in terms of translational aspects of pharma profession, we do have facilities to achieve this, but efforts need to be improved in this direction.  We have excellent team of Computer aided drug designers. We have world's best organic chemistry community (both in synthesis and in natural product extraction). Our in vitro and in vivo research facilities are of on par with the best in the world. The drug development team is establishing new heights every year.  NIPER scientific teams are paying attention to toxicity, metabolism, safety, etc. aspects of drugs/leads at very high standards. All these efforts by the student community in the guidance of the highly talented teachers has resulted in securing number 1 position in India, in terms of Pharmaceutical Education (NIRF) ranking number #1 for the year 2018.  It is time for us to integrate the efforts all the above teams to achieve viable products.
Not everything is rosy, several challenges still remain. In the health sector, spurious drugs are an issue, which crops up every now and then. NIPER has responsibility in this direction. Honourable Governor of Punjab and Haryana entrusted this responsibility to NIPER in his recent visit on the National Technology Day. Drug menace in Punjab and malnutrition issues in the country also important challenges, which the pharmaceutical experts should pay attention to.
Prof. Rao proudly congratulated all on our various national and international achievements of the institute brought by students/staff and appealed to faculties, students, and staff of the Institiute to focus their attention to result oriented research
He emphasized on team work which will give excellent results. Dean, Officiating Registrar, faculty, staff, and students were present during the occasion.
The celebrations were followed by patriotic cultural programme in the NIPER Convention Centre by students and children of the Institute. Event was concluded with the distribution of sweets.