Time to revamp your wardrobe with BIBA's 'Indian Casuals' collection
~Introducing unique silhouettes, designs and vibrant colour palette for making everyday special~
BIBA- the ethnic apparel brand is all set to introduce its chic casual collection; with unique and new stylesto refurbish your wardrobe and givea fresh new look every day. Re-inventing the daily wardrobe with 'Everyday specials', the brand brings stylish silhouettes, Mix and Match pieces, to accentuate your look and upgrade your fashion quotient.
The wide array of exciting ensembles ranges from classic plain Kurtas, printed pants, to seasonal pastel pops, right through the evergreen indigos and fresh range of denim wear, giving options suitable for all moods and occasions.
This amazing range of looks is very distinct yet fused to make a beautiful story. Blending the perfections of contemporary designs with workmanship of traditional crafts; the collection amalgamates authenticity with comfort. The collection stands out with its unique silhouettes and sheer quality of fabric such as Cotton Voiles, rayon and georgettes.
Range starting from Rs 999/- onwards
Here are few new and exciting launches for BIBA's new collection: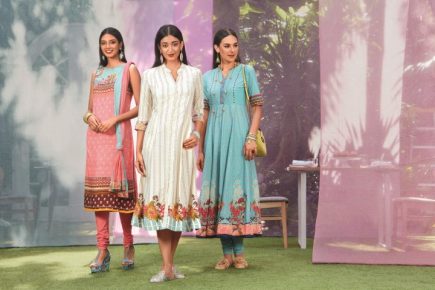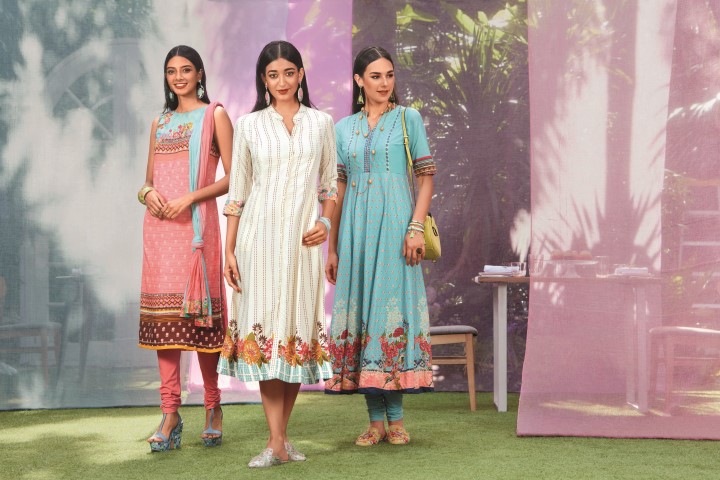 Dahlia for Donna:
Pastels always work in any fashion scenario, from couture to high street, pastels are loved everywhere. Bringing floral bunches with fluttering butterflies paints a perfect scenario of blooming autumn gardens. These elegant designs can be worn as dresses or Kurts with churidar, as per occasion, thus making it a great fit for the season.
Priced at: Pink – Rs. 1299; White – Rs. 1,699; Blue – Rs. 2,999
Indigo:The much loved Indigo collection is given a vintage touch with rich craft of Patola along with English florals. The highlights of blush pink and mint green give an artistic look to the collection.The copper accent slim pants add finesse to the whole look.
Priced at: Left – Rs. 1,299; Centre – Rs. 3,299; Right – Rs. 1,499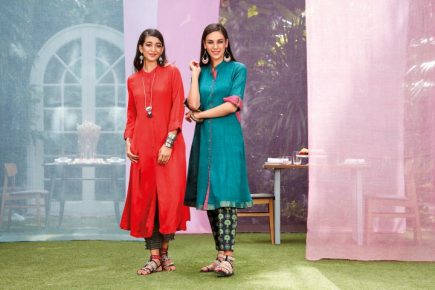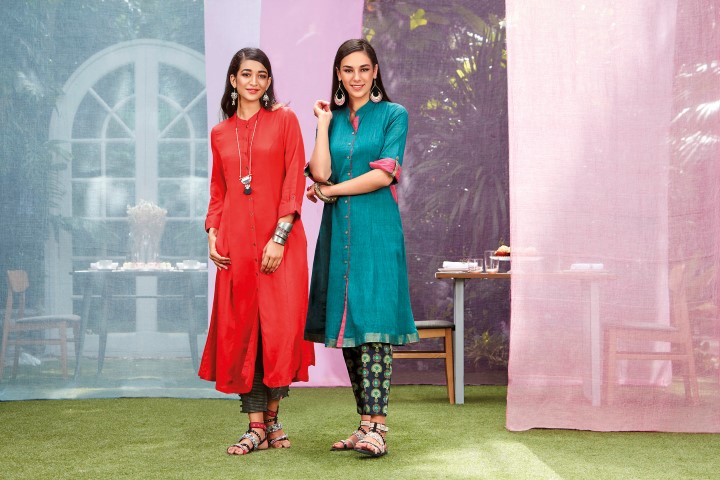 Daily Delights
Head out for an evening walk in this casual, princess cut kurta with a simple Mandarin collar. Team it up with stylish pants or leggings and you are ready to go
Casuals have never been cooler. The uniquely cut kurta with wooden buttons is matched with a pair of artsy black pants
Price at: Left – Rs. 1,499; Right – Rs. 3,299
Shades of Denim:
Denim never goes out of style. To keep this trend going; BIBA has introduced comfortable and breathable Denim Kurtas. Head out in style everyday with these subtle designs that can be paired with pants or churidars, style it with BIBA accessories for a sleek look.
Priced at: Rs. 1,699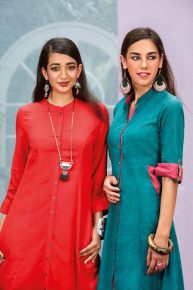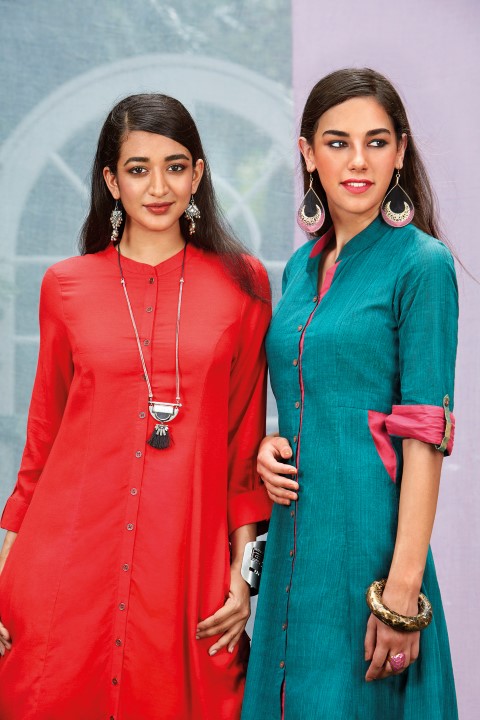 For our young divas, the new BIBA Girls collectionbreathes in a fresh lease of life with trendy kurtas, cold shoulder Anarkalis, stylish cape gowns and much more. The high quality material and fabrics allows them to be comfortable yet trendy at the same time.
Priced at: Rs. 3,999
For more information, please visit:andhttp://www.biba.in/
About BIBA:
BIBA, a synonym for pretty women in Punjabi, is literally a home grown ethnic wear brand, started by Mrs. Meena Bindra from her house in Bombay with a partly sum of eight thousand, way back in 1988. Soon, the brand started spreading its wings in and around the city as the product's styling and beautiful hand block prints started getting fantastic response from the local communities, including many film stars as well. The retail revolution in the country gave the brand the desired recognition and an opportunity to grow across the country. Symbolizing the strength and the spirit of today's woman, BIBA today is the most loved ethnic wear brand in the country. With a prime objective of providing trend setting and fashionable Indian attire at an affordable price, BIBA products are available in all three categories of SKD (Salwar Kameez Dupatta), M&M (Mix & Match) and Unstitched Fabric. The popular demand from its avid patrons, led the company to introduce BIBA Girls, a dedicated range for kids between 2 to 12 years. With an aim to tap the burgeoning premium ethnic and bridal wear segment in the country, BIBA recently acquired a substantial minority stake in the designer label- Anju Modi.  
BIBA products are available through 252 stores in 105 cities, apart from presence in all the major retail chains in the country like Shopper's Stop, Lifestyle, Pantaloons and Central. Over the years, the brand has received awards & recognition from various organizations like Shoppers Stop, Myntra, Images Group for being the 'Most Admired Women's Indian wear Brand' on many occasions credited to its innovative designs, fit, silhouettes and varied colour palette. Our Founder & Chairperson Mrs. MeenaBindra has recently been awarded the Lifetime Achievement Award by CMAI and Franchise India for her contribution to the apparel industry. The brand is guided by the vision of SiddharathBindra, who as Managing Director is responsible for overall growth of the brand.
*******************