During the early childhood, toys are not just for entertainment, but they must serve a clear purpose. This period is particularly important for the child's brain development as well as for the development of their fine and general motor skills. As such, the toys need to be interactive and or stimulant. Whether you are shopping for a gift for someone else's child or for your own child, we have some great learning gift suggestions for you.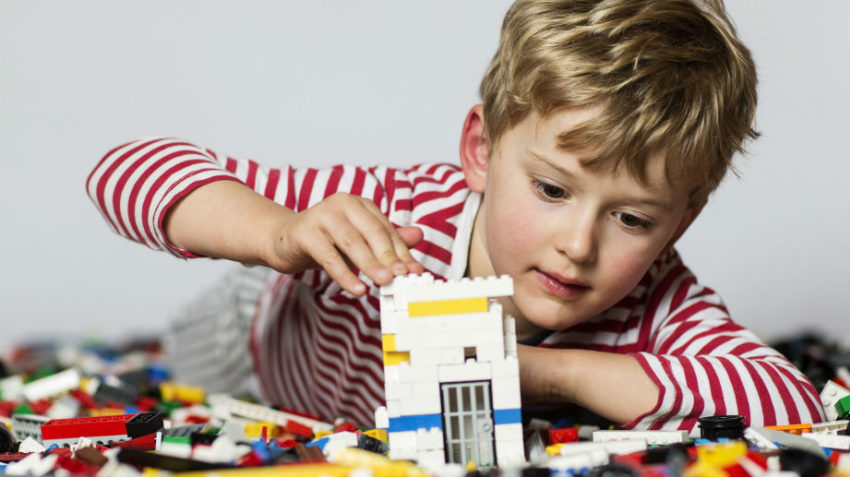 1. Musical toys
For many people music is the essence of life. It is like a universal language that brings people together. You don't need to understand the lyrics, as long as you can feel the rhythm. Numerous studies have already shown that music can have an amazing positive impact to the fetal brain development. If music has an impact on an unborn child, you can imagine that it also has amazing benefits of the brain development of a toddler. Musical toys have been proven to improve cognitive skills, enhance the memory, promote social skills, deliver an overall emotional well-being, reinforce language skills, teach patience, develop the creativity and promote a state of continuous learning. Last but not least, the right music can also induce relaxation and promote restful sleep. If the musical toys also come with interactive features that let the children control the music or perform other activities while listening to music, they promote the development of numerous other skills.
2. Books
Children who read develop stronger cognitive skills, a sharper memory and a more creative imagination. While toddlers can't really read, it is never too early to start cultivating a child's love of books. Toddler books usually feature colorful pictures, or interactive elements that dive children to perform certain activities. Even the mere action of turning a page to see the rest of a story is a great learning activity as it develops motors skills and it teaches children the concept of time and continuity. If you think that a mere book is a boring gift, consider ordering a customizable book. Personalized books can feature the name and pictures of the child. For older children, customizable books are even more interesting, as it allows them to be the heroes of their own stories.
3. An activity desk
Activity desks, also known as sensory tables are ideal for the development of all 5 senses. These tables are very efficient for the early brain development, which is why you will find them in most preschools. As such, this type of toy will make for a great learning gift. Among their many benefits, activity desks help children develop their fine motors skills, it helps them develop their cognitive skills, it helps the kids relax, it develops their creativity and it gives them a sense of balance, as it allows them to have fun while staying still (which is something that toddlers rarely do). Moreover, if you interact with the child when they are using the table, asking them about what they are doing and how they are doing it, you will also promote the development of their language and social skills.
4. An activity gym
For children who are too young to stand on their own, an activity gym is ideal for their early development. First of all, these toys stimulate the vision and the hearing (if they have sound features). Secondly, they stimulate the development of cognitive skills, teaching children about cause and effect. They also promote the development of grasping and reaching skills, gross motor skills and self awareness.
5. Constructing toys
Constructive toys are very versatile, but they usually involve some building blocks, which can be stacked, assembled, disassembled or sorted. While these toys are very basic, they have numerous benefits for the early development of a child. They develop the fine and general motors skills, as well as problem solving skills and flexible thinking skills. Moreover, they also promote the ability to test ideas, to persevere, and to understand complex concepts like balance or consequences (in a basic form, like a structure will lose balance and collapse if they stack too many blocks).
6. Pretend and play toys
Pretend and play toys have countless benefits. First of all, they teach children about the word around them. From basic toys like cooking toys, to complex toys like cash registers or doctor sets, pretend and play toys help children understand the surrounding world, and it gives them a sense of belonging, as they get to act like adults. Moreover, each toy can teach specific skills and knowledge. For example, doctor toys teach children about body parts.
7. Activity cubes
These toys are ideal even for the youngest toddlers. They are a great way to teach children about shapes and colors. These toys also encourage the development of fine and general motor skills. Moreover, if you play with the child and you tell them what to do, you will be teaching them the basics of listening and performing tasks.
8. Tech toys
Your child will grow up in an advanced society driven by technology. As such, it would be wise to familiarize them with technology from an early age. There are numerous toys which simulate smartphones, laptops and tablets. Most of these toys have great learning features, and they also give children a taste of technology, as they often simulate the features of real gadgets.
9. Animal toys
Children love all animals, so they will automatically love all animal-related toys. These toys are also ideal for stimulating the memory as you can teach the children about the names of the animals as well as the sounds that they make. Moreover, when it comes to animal plush toys or figurines, you can teach your children basic emotional skills like empathy. You can achieve this by encouraging children to take care of their animal toys, to feed them, to pet them, to cover them with a blanket at night so they don't get cold and so on. This type of play also helps children understand the basics of responsibility.