A new trend setter track "Patlo Glass Wargi" by Sahib released: Chandigarh based production house Ryan Media has recently released its new dancing number titled "Patlo Glass Wargi" sung by the skilled singer of the industry Sahib.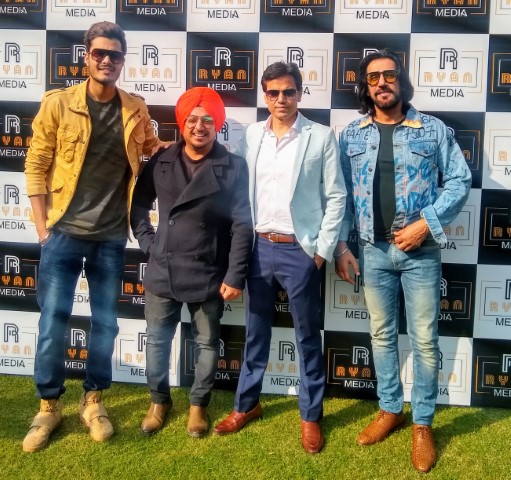 To grace the occasion, renowned music icon Ashok Masti and Gurnazar Chattha were present along with Pravesh Sharma and his wife Navneet Kaur Sharma, owner Ryan Media Productions.
Addressing the media, Sahib said, "Singing has always been my first love and being able to do it as a profession is nothing short of a blessing. I'm a fun loving and chilled out person and I guess that is something which is reflected in the type of songs I sing. "Patlo Glass Vargi" is a Bhangra dance song which I am sure the audience, would love. I would also like to thank the entire team of Ryan Media who have helped me realize this smashing dance number. Special thanks to music icon of Punjabi industry Ashok Masti and Gurnazar for their presence here to encourage the entire team". 
Sahib's strong vocals has already won the hearts with his previous released track 'Pichcha Na Chadd Di Daaru' with Punjabi MC. Also, one cannot forget his huge fanbase of UK.
Patlo Glass Wargi's video has been directed by WHIZ in London. Music has given by Music Empire and the lyrics have been beautifully penned down by Binder Nawepindiya.