Dikshant International School, here invited Loveleen Mishra a renowned Actress, Story Teller & Writer to conduct a workshop about writing poems and stories in Hindi.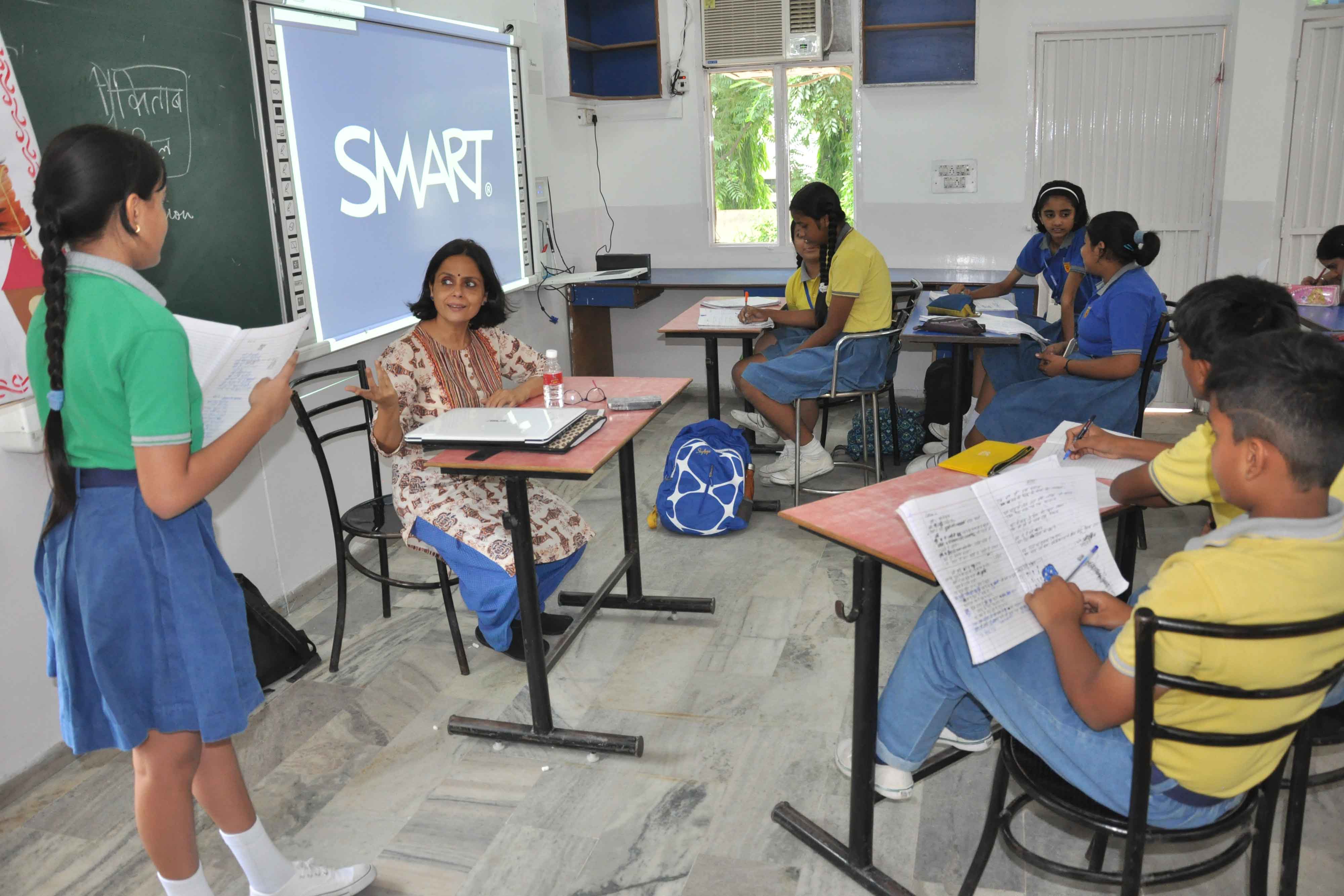 It is pertinent to mention here that Loveleen Mishra is an actress & writer, known for her roles more recently in Raees (2017), Amu  and Yuva. However, she is best known for her role as 'Chhutki' in India's first soap opera "Hum Log".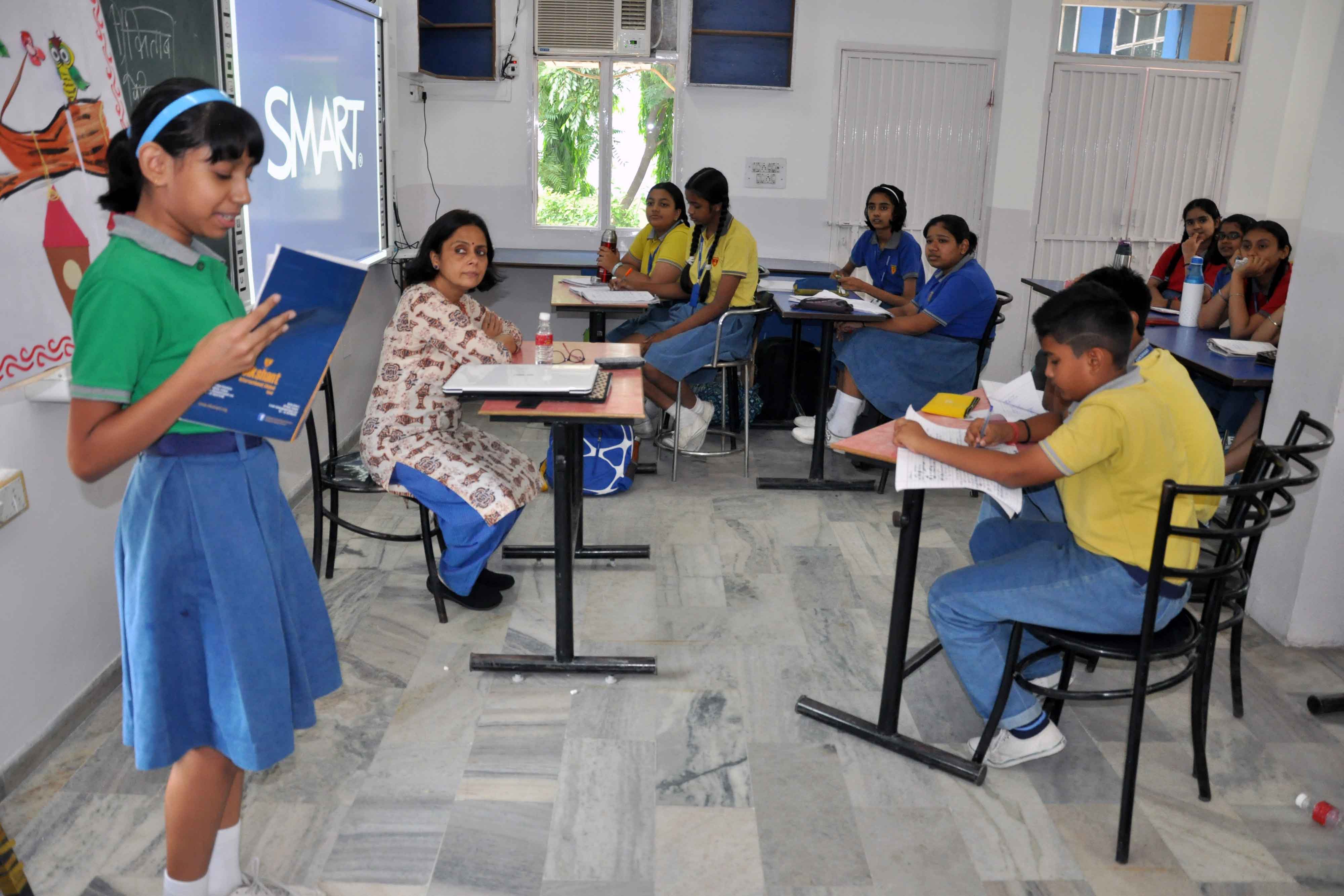 She has worked under Stalwarts such as Habib Tanvir, Naseeruddin Shah and Under Directors such as Govind Nihalani, Anurag Kashyap.
The students gained a lot from hearing to this accomplished personality. The workshop in a way tried to revive the culture of the Hindi language and helped the students know in depth about the origin and sentiments that come with the language.
In the workshop, Loveleen helped students learn creative writing and how to write Hindi Poetry. She had an interactive session where the students were engaged in gaming & exercises that will help build the power of Imagination of students. The students' also built small riddles and wrote poetry in Hindi.
Loveleen's liveliness and her sense of humour made the workshop a very interesting session .
"This workshop was a part of 'Launching Young Writers' program in which we plan to get the work of students published in the form of a book. We are glad that the best of children's authors in the country have agreed to mentor our students in this direction. Each student who participates in these workshops is expected to contribute their own writing and illustration, out of which the best of work will get selected for a collaborative book. We are proud that our students are getting ready to experience the excitement of the next stage of their literary journey which is Student Publishing." Said Mitul Dikshit, Chairman, Dikshant International School.