ADG Punjab Haryana Himachal & Chd NCC Visits NCC Group Headquarters: Major General J S Sandhu, AVSM, Additional Director General Punjab, Haryana, Himachal Pradesh and Chandigarh Directorate NCC visited NCC Group HQ, Chandigarh.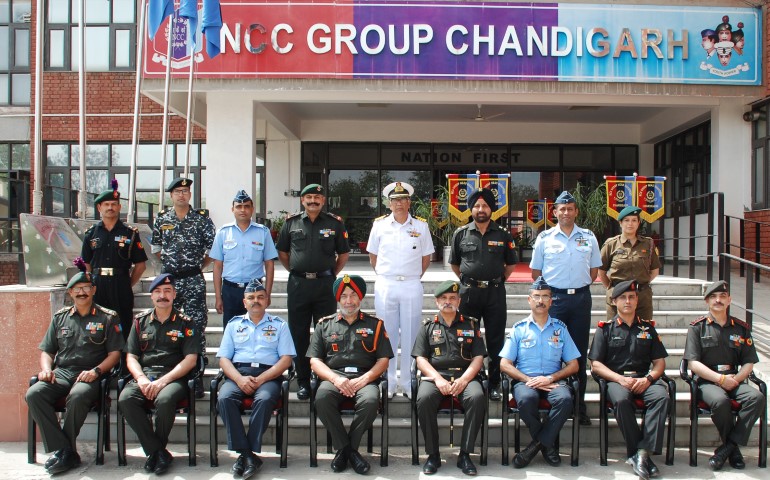 He was briefed by Brigadier B S Dhillon, Group Commander, about the training activities and other ongoing issues related to NCC. The General Officer also interacted with all the commanding Officers and staff of the NCC units.
He complimented all persons for their dedication and hard work and encouraged them to be a role model for the NCC Cadets.
During his vist to Airwing he saw the Aeromodelling section and flew the Flight simulator developed by the unit. The general officer complimented Mr Daaman Joyia, Aeromodelling Instructor and unit for developing a state of the Art flying Simulator within limited resources.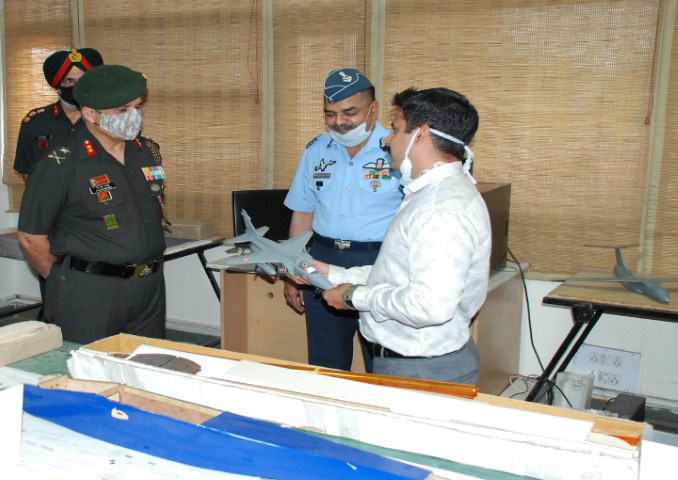 Group Captain SK Gupta, Director Pb, Har Himachal & Chd Directorate NCC accompanied the ADG.