Johnson Controls – Hitachi Air Conditioning India announces expansion plans to strengthen its presence in Punjab: Johnson Controls Air Conditioning India Ltd, a joint venture of Johnson Controls and Hitachi Appliances, Japan and the manufacturer of premium air-conditioner brand 'Hitachi' in India, is all set to achieve market leadership position in Punjab.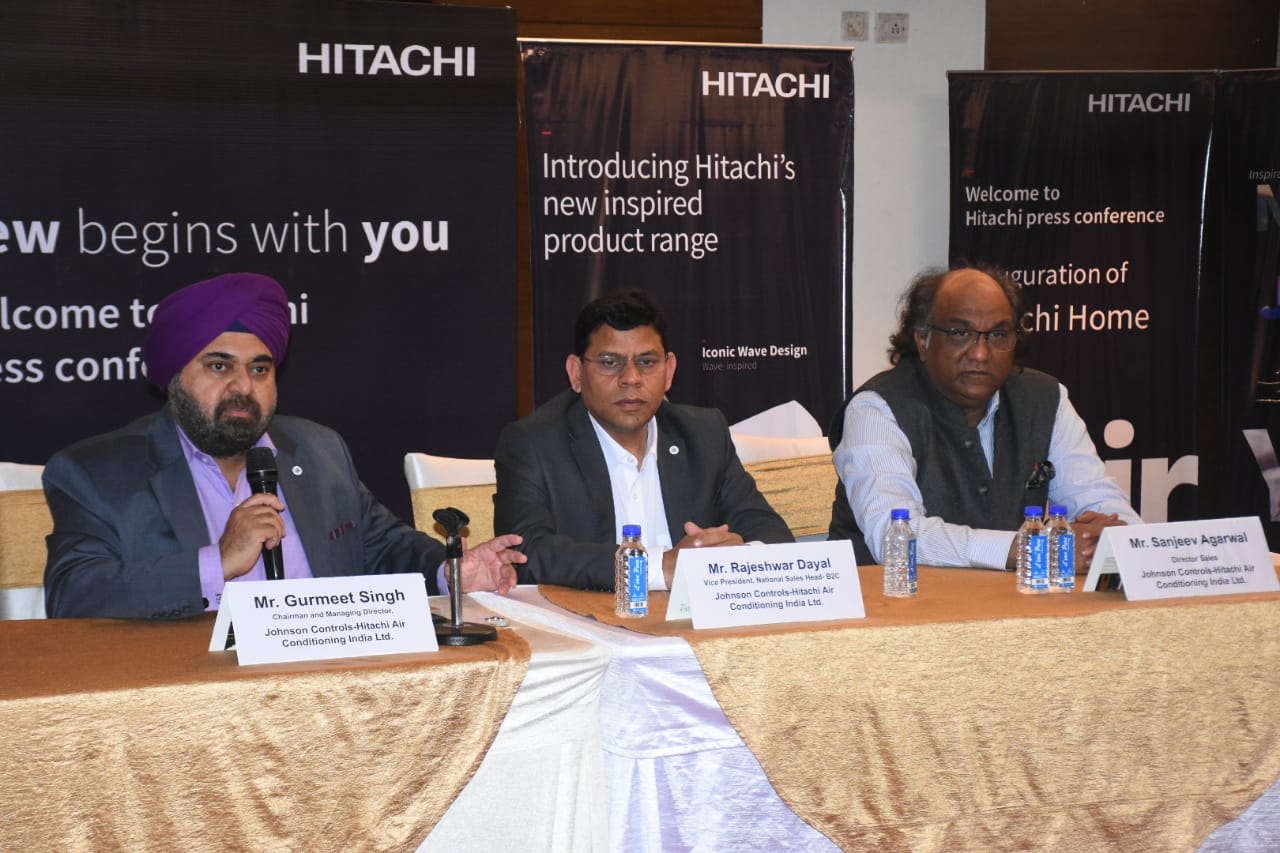 The company has announced its expansion plans for channel partner network expansion and strategic partnerships in Punjab's elite air conditioner market. The company has also opened two exclusive Hitachi brand outlets 'Hitachi Homes' in Chandigarh and Panchkula to provide consumers a comfortable and convenient experience.
These Hitachi Homes will serve as a one-stop-shop for area consumers and provide a comprehensive range of Hitachi air conditioners and refrigerators under one roof with superb designs, superior innovations and modern products for residential air conditioning.
The company has also launched an attractive range of new-round room air conditioners for 2021. Hitachi Cooling & Heating India Room offers a wide range of more than 30 models and more than 90 SKUs in the AC category to cater to all the needs of Indian consumers' homes, villas, shops, boutiques, offices, etc., growing in the residential and light commercial space.
Inspired by nature and its Japanese concepts, these products with new attractive designs and premium looks include the first of its kind Ambience Light products from Hitachi Cooling and Heating, which have been introduced exclusively to the Indian market.
With the change in the set temperature of AC, the ambience light gives information about the environment around you. The blue ambience light indicates that the atmosphere is cool and similarly the green and red light indicates a relaxed and warm atmosphere around you.
Hitachi Cooling & Heating India's new spectacular 'Iconic Wave Design' inspired by natural wave form and fuse line inspired by Japanese Kintsugi Art. The company has also launched a new Air Cloud Home app with smart geo fencing feature and voice commands for its Wi-Fi powered ACs. Also, many future air conditioning products and technologies have been launched in the market.
Johnson Controls-Hitachi Air Conditioning India Limited has partnered with Chandigarh's leading consumer electronics store Electronic Center to open exclusive retail outlet 'Hitachi Home' in Chandigarh's Sector 35-B. Similarly, a new 'Hitachi Home' retail outlet has been opened in Sector-16, Panchkula in partnership with New Bansal Electronics.
Inaugurating 'Hitachi Home' in Chandigarh, Mr. Gurmeet Singh, Chairman and Managing Director, Johnson Controls – Hitachi Air Conditioning India Ltd. said that as part of our expansion strategy, we are looking at brand building, development of energy efficient products, empowerment of our channel partners and Post sales are investing to improve services.Hitachi is committed to achieving new achievements of consumer satisfaction with its best products and solutions. We develop our innovations keeping in mind the needs of consumers, because Hitachi 'New starts with you.