newznew (Chandigarh) : With the blessings of Satguru Mata Savinder Hardev Ji Maharaj, Samagam was organised at Sant Nirankari Satsang Bhawan, Sector 30-A, presided by Shri JRD Satyarthi Ji, President Sant Nirankari Mandal, where thousands of devotees were present from the tri-city region, despite heavy rains. Shri Satyarthi Ji stated that speaking of God-knowledge with confidence is only possible when someone has experienced it and felt it, by showing adherence to the Satguru's preaching, thus being a true devotee.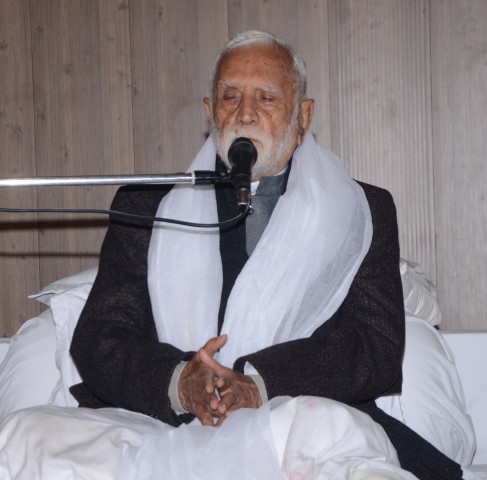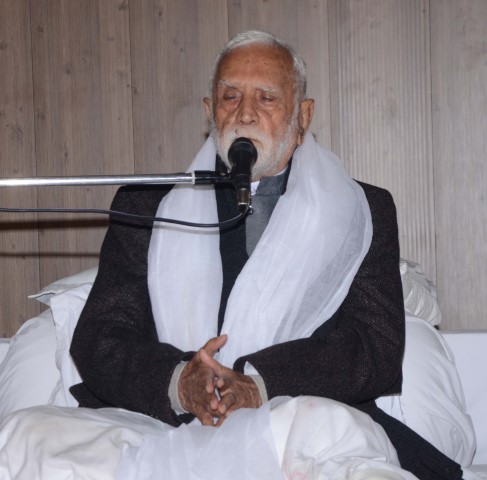 We are the Omnipresent God's children and we live the life the Almighty so desires from us. If we are selflessly devoted to the Satguru, any negative event in life does not have the power to bring us down. No one knows what God has planned for us, and the dutiful do not get affected by it. One should understand that as devotees and sewadars we only perform our duty, as desired from us, in order to show true devotion to the Satguru. Devotees who show patience, ability and adherence, know that the consequence of it will be great and rewarding. One should show allegiance with happiness rather than grief, as that is how things are planned for us.
Several devotees from the tri-city and nearby regions shared their thoughts and experiences in the form of songs and oration in various languages, stating that we should have steady, stable faith on the Satguru, and should be able to lead the life the Satguru so desires. When we get into a never-ending bond with this Omnipresent God and understand this God-knowledge, life becomes an example for others. It is important to understand that our life doesn't run smoothly only with God-knowledge, but when we start adhering to the Sat3guru's preaching and start living that way. The darkness from within fades away, giving way to optimism and the entire world appears to be one family.
Shri Mohinder Singh Ji, Sanyojak Chandigarh branch, ceremoniously welcomed Shri Satyarthi Ji with the dupatta. Shri S.S Banga Ji, Mukhi Sector 40 said that with the blessings of Her Holiness we have been able to seek these blessings today. He stated that it gives one, extreme happiness that due to Baba Ji's devotion to the Mission, we are able to receive affection of everyone, anywhere we go.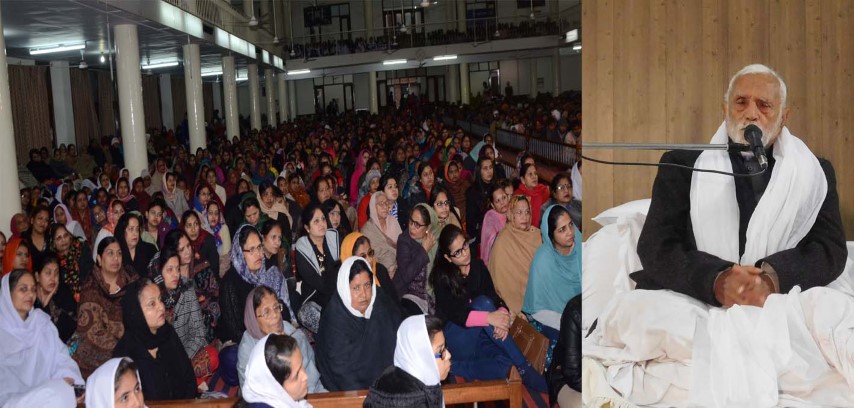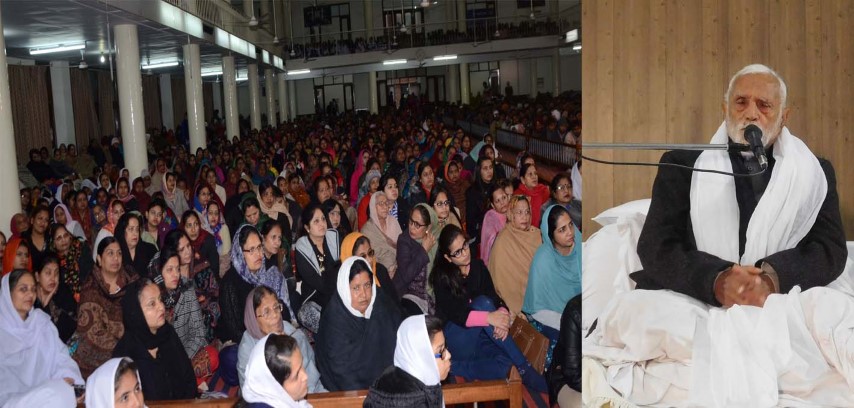 People say that that this is the only mission that preaches oneness and humility. With this, Banga Ji expressed gratitude to everyone present and all devotees from the tri-city region and nearby areas for gathering for the Samagam which was initially planned at Ramleela ground Sector 40-A and was shifted to Sant Nirankari Satsang Bhawan Sector 30, due to heavy rains. Devotees from Sector 40 also contributed in large numbers for Samagam Sewa. Banga Ji also stated that we should seek blessings from Satguru Mata Ji for adherence and for the ability to organise similar programmes in future.
Also present at the Samagam were Shri Govind Singh Ji, Chairman Central Planning and Advisory Board, Sant Niranakri Mandal Delhi, Shri HS Kohli Ji, Up-mukhya Sanchalak, Sant Nirankari Sewadal, and dignitaries from the tri-city region.