newznew (Chadigarh/Ludhiana) : The Bridal India by Neha Arora & Seema Arora is India's biggest Exposition for the premium in Briday finery, apparel and products. Scheduled in April 2017 in Ludhiana, The Bridal India promises to bring the best of shopping platform for you. It is Ludhiana' s first of its kind Exhibition that brings together the best of Designer to exhibit, best of people to buy it and also is best of platform for people to know where Fashion is going.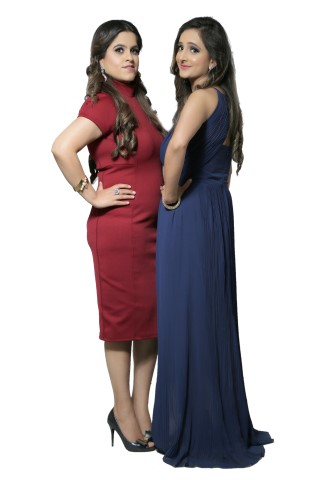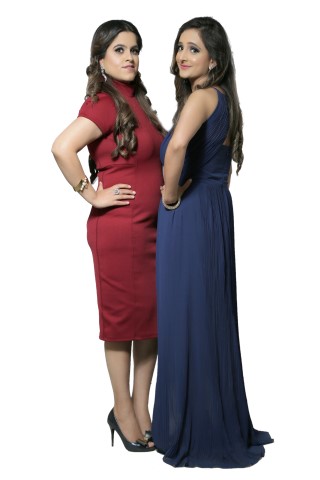 Neha Arora & Seema Arora Said  thatPunjab is a place that has two different aspects to shopping, one is very Daily wear and other is very high end. Keeping that in mind We thought of bringing Exhibition that satisfies shopping need for all. Be it masses or classes. So special exhibition day, that provides women with all her fashion and lifestyle worries, is a must day for each fashionista and That's What The Bridal India is all about. The Bridal India is all about Enbracing New trends.  It is a one stop solution for Customers to buy their Fashion solutions
Neha Arora & Seema Arora further on the concept of The Bridal India said that The Bridal India has lot of USP's to its credit. We are bringing the designers from the most fashion acclaimed cities of India including Delhi, Mumbai, Jaipur and more. We are bringing the mix of Designers who will have casual, pret, couture and luxury collection. The Bridal India will have the fashion solutions for each and every pocket. With luxury as its defined motto, the Bridal india is set to happen in April at Ludhiana's best Hotel- The Maharaja Regency.
The Bridal India has been a path breaking concept on variou levels from introducing premium and celebrated from across the borders to the Indian audience to bringing various facts of trousseau shopping under one roof. The Bridal India is proud to be the category innovator and undisputed leader in the area of Wedding exhibitions.
This year you will see The Bridal India showcase with the best of apparels, Jewelers, bedcovers, accessories and mny more all put together by the best names in Bridal world. The event will bring the best fashion forward for Bride, Groom, their party mates. The Bridal India while bring the best for Wedding World but at the same time It also brings the best from casual designers for Day wear as well.
Out of the 60 stalls that will bring the best in fashion world, there are few brands like MEM-A-SAAB by Payal Sethi is a couture line as she has included exclusive designs ranging from fantastic cuts to the finest fabrics around. The design team intricately formulates elegance and class ideal for any woman's special occasion. In her Recent Fashion show her team weaved the perfect wedding story throughout the event.  Payal Sethi is a blossoming fashion designer, born and brought up in Punjab.
This Gurgaon based young and vivacious entrepreneur brings you a stupendous collection of traditional Indian aesthetics, modern flair and a fusion of both. Best known for her innovatory floor touching gowns, lehenga-cholis and anarkalis, she also offers contemporary elegant fashion for all occasions. This vibrant designer believes that clothing can transform a personality. Therefore, every design that she offers demonstrates a different mood and is unique in its own way.
The young generation designer understands that fashion is constantly evolving and there is an ever ending desire for fashion and so presents a vast array of new styles. There are others like FEMME9′ BY ANU KALRA which will bring the  the unique collection of evening and informal dresses, gowns,crop top and accessories. With rich vibrant colours,the finest fabrics and the most elegent style.  Embrace beauty as she will suggest you the best Make up and Hair styles for the season. There is also Delhi based brand called  'GOPIKA COUTURE  that has collection from pret,ready-to-wear and luxe formats.
There is also brand by the name of zubaida designs founded by Hera Khan.Having a fashion degree and world exposure her eclectic taste in fashion through her label. the brand creates a diverse array of designs for modern indian women ranging from traditional to fusion designs. Her brand is perfect amalgamation of indian and Pakistani style offerin exiquisite designs