The Initiative Aims to Create Awareness of Treatment Options, Increase Access to Treatment, and Improve Outcomes for Orthopedic Trauma Patients
Medtronic plc (NYSE:MDT) today announced a partnership between India Medtronic Private Limited, its wholly owned subsidiary in India, and Amandeep Healthcare Private Limited. Named Saartham, the initiative at Amandeep Hospital will provide integrated care for orthopedic trauma patients tailored to their individual needs, including counselling and patient management.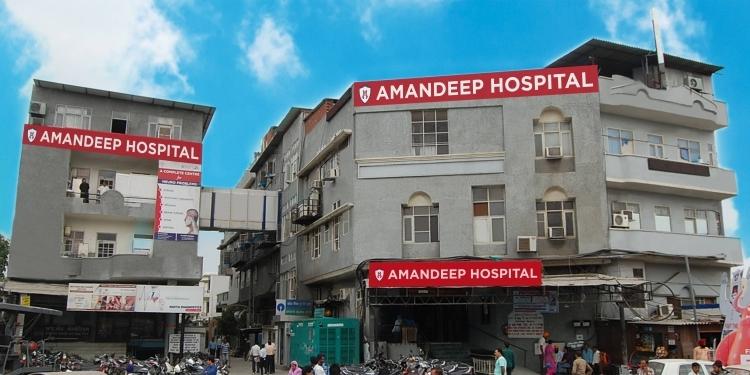 "Trauma patients in India face numerous challenges in accessing quality care which impact recovery time, outcomes, and quality of life. There is a need to improve patient follow-up, the training and education of trauma specialists, and the affordability of care. Our collaboration with Amandeep Hospital, a well-recognized orthopedic center in the region, to strengthen trauma care is at the heart of the Medtronic Mission to alleviate pain, restore health, and extend life," said Jacob Paul, vice president, Restorative Therapies Group, Medtronic Asia Pacific.
"Patients suffering from orthopedic trauma require specialized care and attention, including timely attention, lifestyle change, physiotherapy, and continuous monitoring. This collaboration with Medtronic will further enhance our comprehensive patient-focused care to standardize healthcare delivery, maintain high quality of care and empower patients to manage their conditions, both in clinic and post-discharge," said Dr. Avtar Singh, chief orthopedic surgeon, Amandeep Hospital.
"The Saartham program is a demonstration of our commitment to bringing meaningful innovation to market, which includes products as well as services & solutions. We also recognize that access to quality healthcare is a fundamental right of all people. By integrating advanced technology with the right partners, Medtronic crosses borders to overcome barriers to healthcare access and deliver solutions around the world," said Madan Krishnan, managing director, India and vice president, Medtronic Indian Subcontinent.