4 face washes inspired by ancient recipes
VLCC, the premier global beauty and wellness brand, today announced the launch of its new"Ayurveda" range,inspired by the power of ancient recipes of nature.The VLCC Ayurveda range comprises of a Skin Brightening Haldi and Chandan Face Wash, Natural Fairness Double Action Chandan and Kesar Face Wash, Deep Pore Cleansing and Brightening Haldi and Tulsi Face Wash and Skin Purifying Double Power Double Neem Face Wash. All 4 face washes are available in 50 ml and 100 ml packs and are priced very attractively at Rs. 55 and Rs. 99, respectively.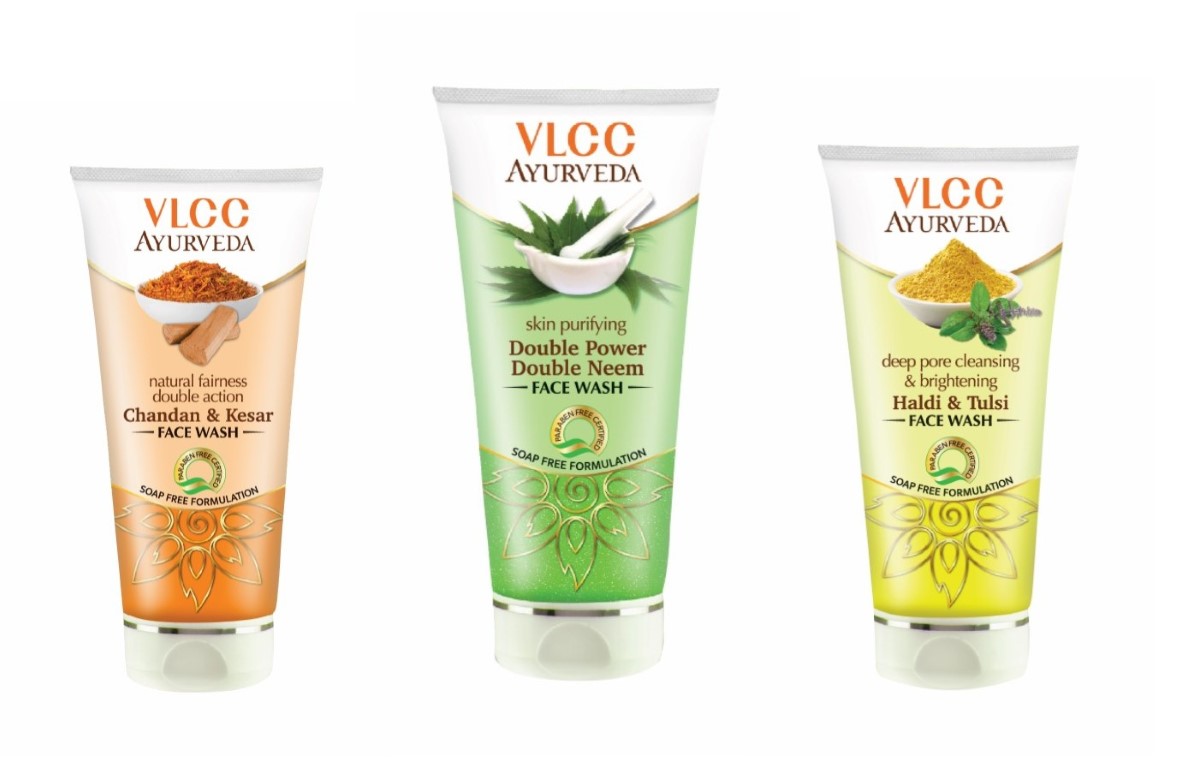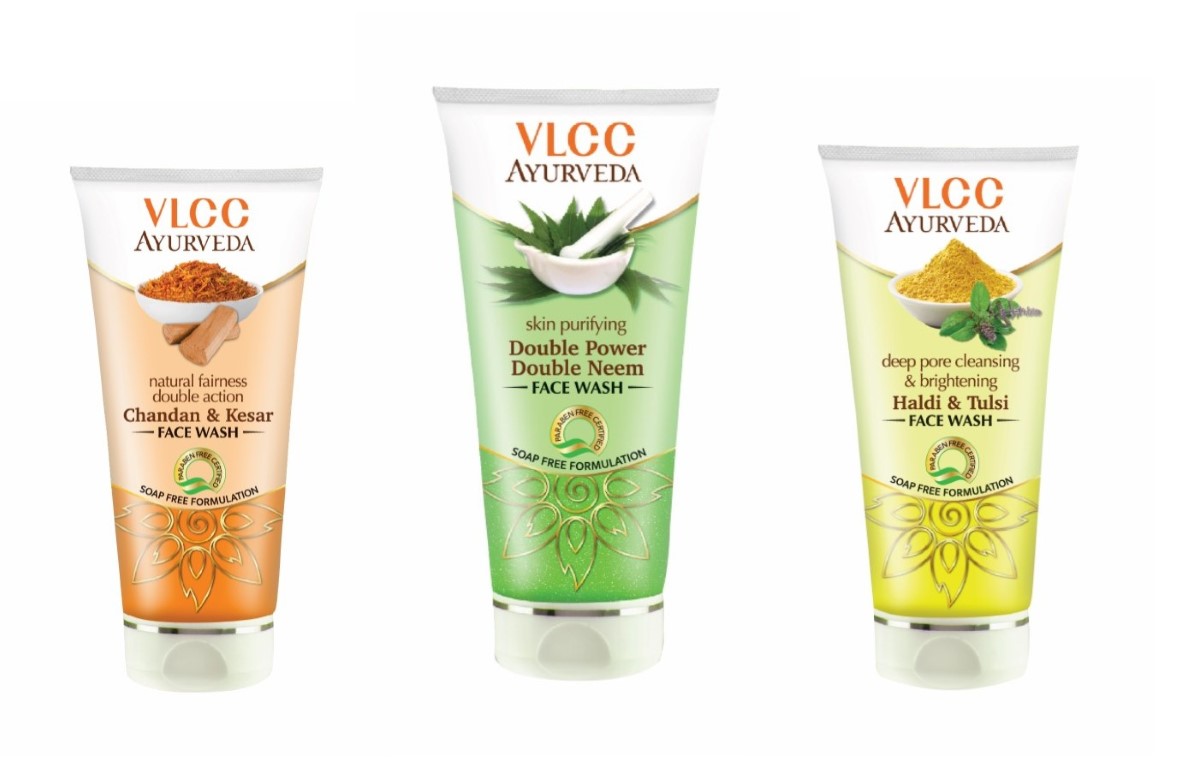 VLCC's range of 'Ayurveda Face Washes' is made from natural ingredients like Chandan, Turmeric, Kesar, Tulsi, Neemand other wonder natural elements available in bounty, to provide and maintain the skin's natural essence. The new range isaimed at bringing vigor and vitality to dull and dead skin.  The Ayurveda range is available across all leading retail stores across the country. It is also available online on vlccpersonalcare.com.
Commenting on the launch, Mr. Natarajan M V, Chief Business Officer, Products Business, VLCC said "In the recent times, we have witnessed an increase in customer awareness about natural products and their benefits. A large number of consumers today understand that natural products are more beneficial for the skin and have no side effects.Post understanding the consumer needs, and by utilizing the ancient Ayurveda technique, VLCC has launched the 'Ayurveda' range of products. After years of research, we have crafted a range of Ayurvedic products that the customers can include in their daily beauty regime and not worry about the skin damage caused by pollution, sun, dust and bacteria. Ayurveda is an essential addition to our portfolio and we are confident that this range of face washes with options for various skin types, will receive a positive response from our customers across the country. We will be expanding this range to add new products in the future."
The Skin Brightening Haldi and Chandan Face Washis rich in natural ingredients such asHaldi and Chandan that ensure a glowing skin. Haldi (Turmeric) is a healing herb with varnya (skin brightening), that removes blemishes and rejuvenates the skin.Sandalwood (Chandan) enables the skin inflammation to subside and restore its natural look, making it look more glowing than ever.
The Natural Fairness Double Action Chandan and Kesar Face Wash provides a natural glow and fairness to the skin with its Chandan and Kesar extracts. Uneven skintone, blemishes and pigmentation are no more a concern with this unique natural formula endowed with the richness of Ayurvedic herbs,Chandan and Kesar.Kesar extract helps reduce blemishes and lightens the skin and Chandan extracts helps restore the natural health of the skin and keep it moisturized.
Another power packed product in the Ayurveda range is the Deep Pore Cleansing & Brightening Haldi&Tulsi Face Wash. This pure and natural facewash is a boon for dull and fatigued skin and ensures deep cleansing of the skin. It comes endowed with miraculous ingredients of Haldi and Tulsiwhich are known to purify and cleanse the skin from deep inside, providing a natural glow outside. Haldi has antioxidant properties that fight the reactive oxygen species that damage one's skin. Tulsi is rich in ursolic acid which has anti-inflammatory and anti-bacterial properties and ensures deep cleansing of the pores and reveals a fresh and nourished skin.
Skin Purifying Double Power Double Neem Face Wash is another valuable product in the VLCC's powerful Ayurveda range. This facewash is certainly a blessing for the ones who have more acne prone skin. With Neem as its main ingredient, it possesses anti-fungal and anti-bacterial properties. It also has Vitamin C which removes dullness and impurities and makes the skin look freshNeem Oil has antioxidants with high efficacy that removes acne causing bacteria. It also acts as a natural skin conditioner.
With our skin going through various unavoidable stress all day long, the skin nourishment through Ayurveda is indeed the most apt treatment. Proven to deliver long-term benefits, Ayurveda is based on ancient system of beauty that is holistic and purely natural. VLCC's Ayurveda range isfree from any Paraben and Synthetic Colorant. Using any Ayurveda facewash brings one's skin in touch with nature and gives it the utmost care that it yearns for.