Amway India celebrates International White Cane Day with National Association for the Blind : Amway India, the country's largest FMCG Direct Selling company celebrated International White Cane Day with 10 NGO partners for the 18th consecutive year by organizing myriad initiatives.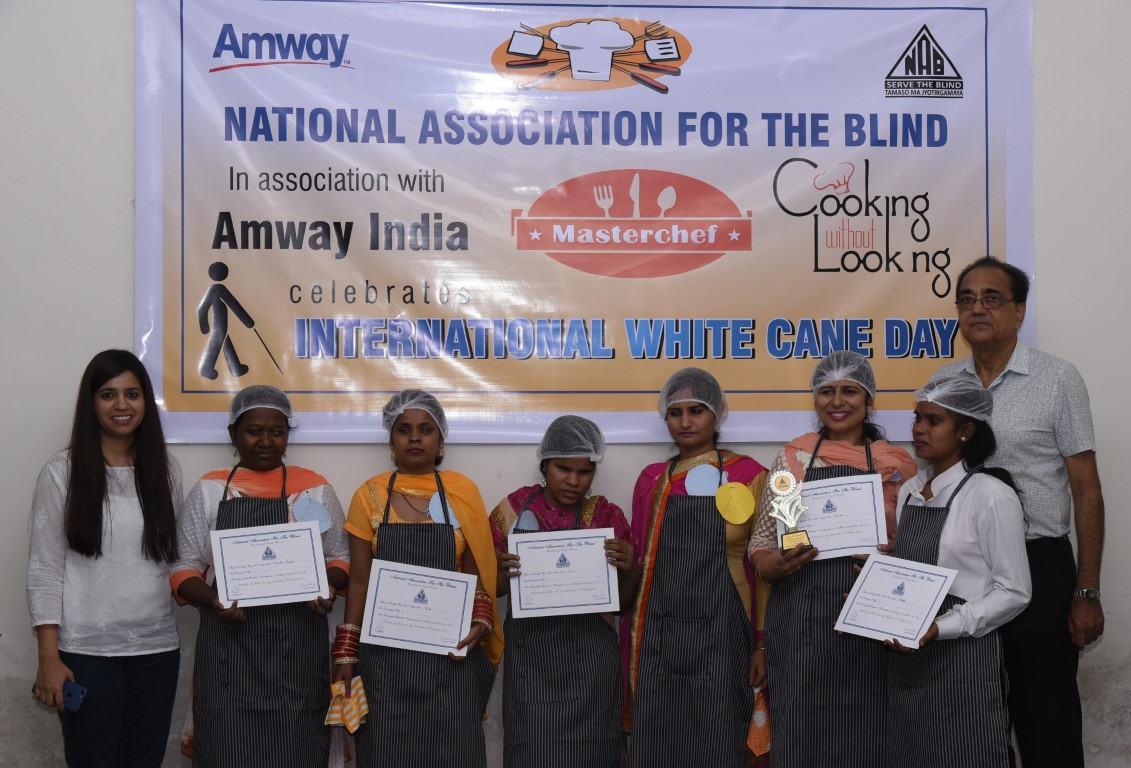 In Chandigarh, Amway organized a unique 'Master Chef with a difference' contest among the visually impaired students of National Association for the Blind – Chandigarh & Punjab state branch. The chief guest of the occasion was Ms Navjot Kaur, Director, Social Welfare Department, UT, Chandigarh.
The culinary competition saw participation from 10 visually impaired students of NAB who took the challenge of cooking their favourite dishes. The visually impaired students of NAB prepared local delicacies like Dhokla, Halwa, Vermicelli, Namkeen rice, Maggi, Bhel Puri etc. showcasing remarkable culinary talent despite their physical limitations.
The talent show witnessed participation of more than 25-30 visually impaired students who showcased their skills in areas like singing, dancing, poem, speech recitation, mimicry etc.
Commenting on the occasion, Mr. GS Cheema, Sr Vice President, North & South, Amway India said, "Amway has been supporting and promoting the welfare of the visually impaired individuals since 1999. Our experience of close to two decades of working with the visually impaired has made us realize us that an individual's ability is always stronger than his disability and physical limitations can be overcome with the right education, knowledge and guidance. We have been providing avenues for the education & empowerment of the visually impaired to help them discover their abilities by organising such interesting activities. For us, the International White Cane Day holds great significance and multiple initiatives are being organized across the country to celebrate the progress and achievements of the visually impaired. We are delighted that we could contribute to their growth and shall continue to provide much needed support in the future."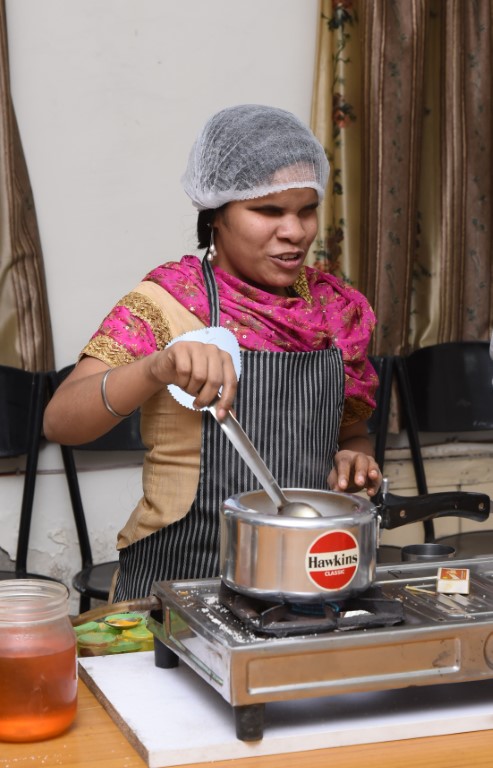 Mr. Vinod Chadha, Honorary President, National Association for the Blind – Chandigarh & Punjab state branch, said, "International White Cane Day is observed to celebrate the independence of visually impaired individuals. It is heartening to see that the visually impaired are getting the opportunities of actively participating in the mainstream activities. Amway has been one of the prominent companies in the country who has played a pivotal role to serve the community. We are thankful to Amway India for coming forward to support the cause. These efforts will surely help us go a long way."
Amway, under the National Project for the Visually Impaired, has undertaken various initiatives to support the cause of visually impaired including: –
Amway has supported more than 85,000 visually impaired children with Braille textbooks across 12 States.
Amway has been providing computer training to the visually impaired since 2008 and has set up 15 computer centers across the country. A total of 1000 visually impaired individuals are getting benefited at the Amway supported computer centers annually.
Amway has also set-up 33 audio/braille libraries across India; launched a travel and tourism course in Kolkata; set-up a BPO in Madurai; set-up music academies for the visually impaired in Chandigarh, Raipur and Guwahati.
Amway has supported the program digitizing class XIIth educational material for National Institute of Open Schooling (NIOS), as well as select graduation and post-graduation educational material for Delhi University, Mumbai University and Hyderabad/EFLU University, which is helping different abled especially visually impaired students across the country.
Amway's commitment to educate the visually-impaired, led Amway to launch an Android-based application 'Accessible Reader', which leverages available text-to-speech engines and makes it convenient for the visually impaired to read digital documents.