Light up your Diwali with Del Monte Diwali Gift packs : To usher in the festive mood, Del Monte has created specially crafted gift boxes with the most premium options. Designed to delight, Del Monte Delightful Moments gift packs offer an assortment of fruit drinks in various sizes. The company has also launched tetra packing hamper for Diwali gifting, which will delight partygoers.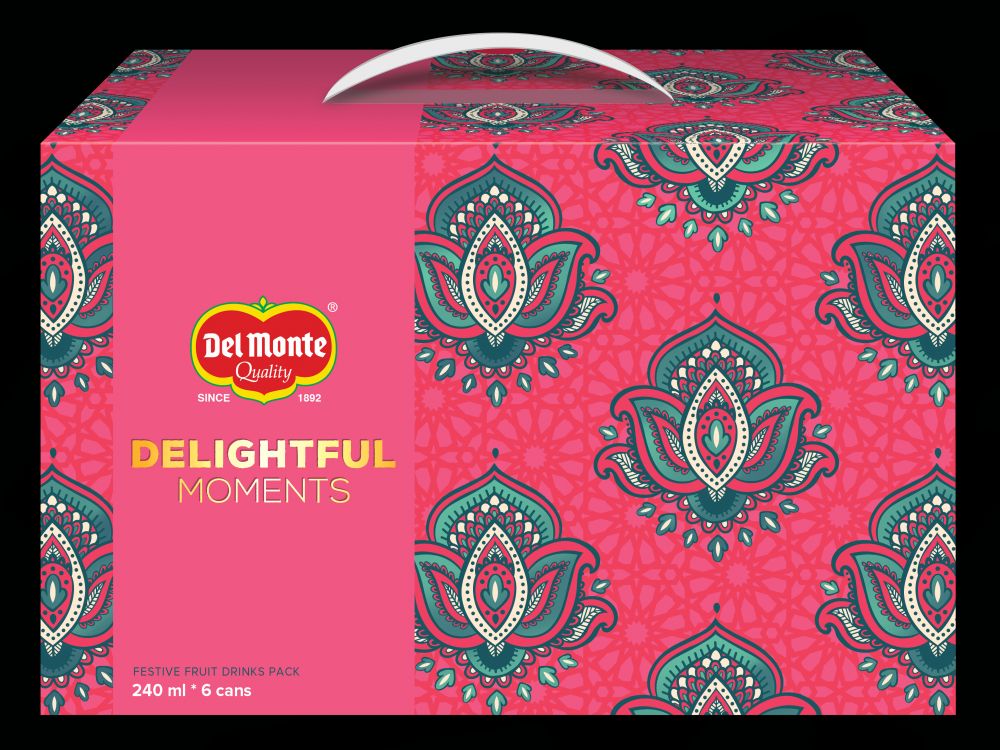 Del Monte's attractive assortment of fruit juices includes flavors such as Four Seasons Mixed Fruit, Peach, Pink Guava, Green Apple, Pineapple, Pineapple Orange, Peach Colada etc. in different sizes. They are providing an optimum quality Diwali Fruit Juice Gift Pack. These juices are in high demand owing to longer shelf-life and flavors bursting with the goodness of fruits.
Give your loved ones a box full of delight with Del Monte's Diwali Gift packs
This Diwali make Del Monte the one-stop for your Diwali gifting!
From bringing amazing giveaways to employees or business partners to curating striking gift boxes for family and friends, Del Monte has it all.
The price of Del Monte festive gift packs starts from INR 199 only.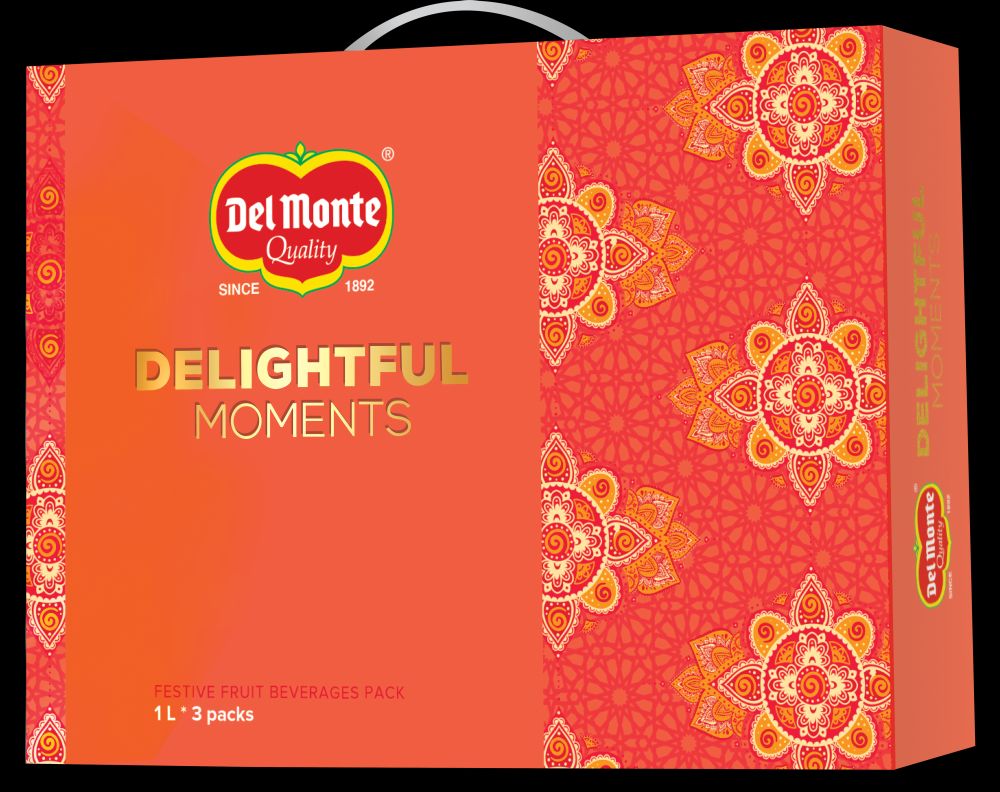 Availability: Available across major general and modern retail stores like Big Bazaar, Spar, Metro, Cash & Carry, Spencer's, Best Price, etc. Also, available on e-commerce websites namely Big Basket, Amazon, etc.