Government Medical College & Hospital sets up research cell for young faculty : Government Medical College & Hospital, Sector-32, Chandigarh celebrated its first Annual Research Day on here today.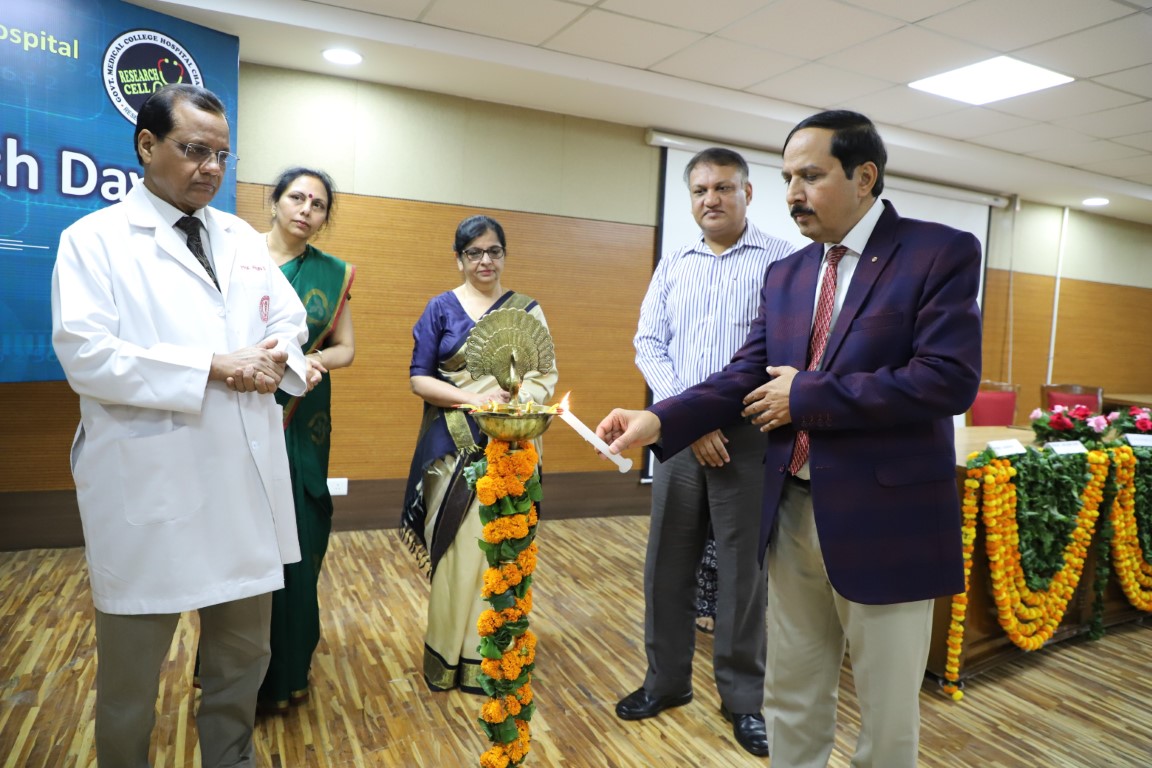 The day has been chosen as it is the birthday of former President of India and Researcher of par Excellence Late Shri A.P.J. Abdul Kalam. This day will be celebrated each year as Annual Research Day of GMCH.
Arun Kumar Gupta, Home Secretary cum Principal Secretary Medical Education and Research was the chief Guest for the inaugural function.
During the welcome speech, Director Principal, Prof BS Chavan informed the gathering that since January 2018, GMCH has taken many initiatives to promote research including setting up of Research Cell for supporting young faculty and postgraduate students, setting up of multi-disciplinary research unit (MDRU), improving the visibility of GMCH journal and recognition of research contribution of the faculty and students.
Dr Chavan further stated that in addition to improving national recognition through All India Ranking, research is must for faculty development and promotion. Medical Council of India (MCI) has made it mandatory to have at least two original research publications in indexed journals for promotion from Assistant Prof to Associate Prof and from Associate Prof to Professor. Also, MCI has made it mandatory for all the PG students to have at least one paper presentation and one publication in order to become eligible for appearing in the final examination.
On the occasion of Annual Research Day, Dr Chavan informed that in last two years, GMCH faculty has published 503 research articles in National and International Journals, has contributed 55 book chapters, completed 50 funded and 41 non funded research projects and received 41 fellowships and awards. In 2017, GMCH faculty has attracted Rs 10.8 crores as extramural grants from different funding agencies as research grant.  Dr Chavan further stated that celebration of Annual research Day will help in preparing data bank of all the research publications of GMCH, faculty wise and department wise. He further stated that research will also be promoted to come up with scientific preventive measures for disability in Chandigarh.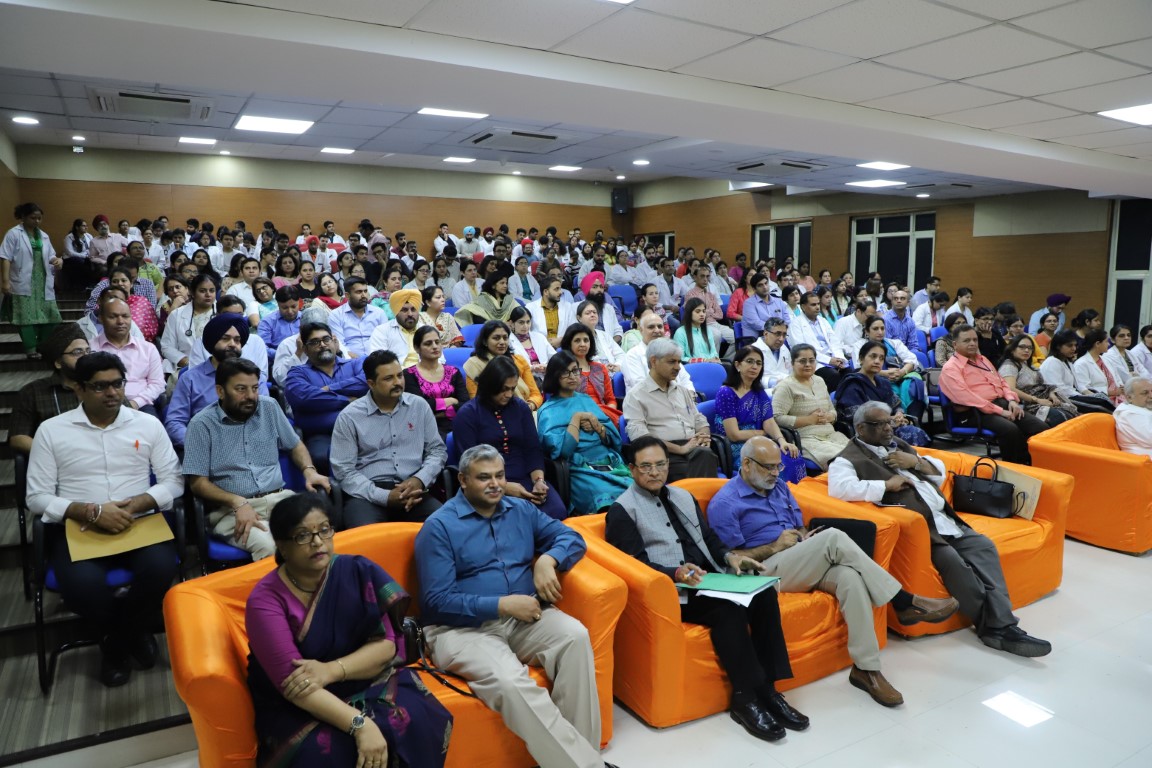 Two key notes addresses were delivered on this occasion. Prof. Piyush Gupta from UCMS, Delhi spoke on 'ethics on medical writing' and Prof. Joseph Mathews from PGIMER, Chandigarh delivered a talk on 'dealing with manuscript rejection'.
Department of Pulmonary medicine was judged the best department in research contribution. Among the faculty, Dr Ravi Gupta was the best faculty from clinical (surgical) departments, Dr Dinesh Walia was the best faculty from basic and para-clinical departments and Dr Deepak Chawla was the faculty from clinical (medical) departments.
A separate block J is being designated as Research Block which will  house the Research Cell, MDRU, Genetic Centre and Editorial Board official Journal of GMCH.  Genetic centre will focus on antenatal and newborn screening for primary prevention of disability due to chromosomal and metabolic disorders, MDRU will provide shared platform for residents and young faculty to conduct research on Non-communicable Diseases (NCD) and Research Cell provide day today assistance for conducting, analyzing and publishing research.
The Resident doctors displayed their research as Posters on this First Research Day of GMCH-32, Chandigarh.  Dr. Brijdeep Singh, Dr. Prapti Bora and Dr. Manveen Kaur were awarded 1st ,2nd and 3rd Best Poster Award respectively. The Journal of Medical College of Chandigarh which has been indexed in the Copernicus index this year and the same was released by the Chief Guest. Two monographs of GMCH, A Manual on Biomedical Waste management & Antibiotic Prescription Guidebook was also released.
Postgraduate (MD/MS) students competed for three poster awards and three judges were called from outside to rate the best three posters. Recently, GMCH official Journal has been indexed in Copernicus and Prof Satinder Gombar, the Chairman of the Editorial Board got the new issue released by Mr Arun Kumar Gupta.